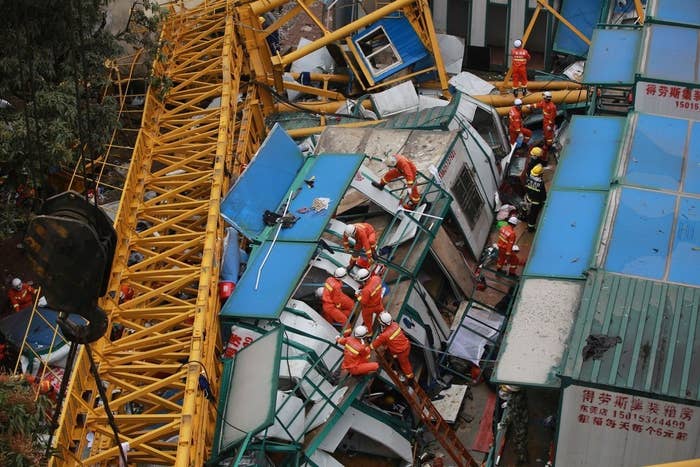 At least 18 people have died after a crane collapsed on a shelter for construction workers during a powerful storm in China.

The crane toppled onto a two-story building made of shipping containers that was providing shelter for construction workers during a storm with winds up to 100 km/h (62 mph) in Dongguan, Guangdong province, the South China Morning Post reported.
Dongguan City official Luo Bin said 139 workers were inside the structure during the crane's collapse at around 5 a.m. on Wednesday morning.
Although 88 workers managed to escape, four people remain in severe condition, and 14 are receiving treatment in the hospital, he told Xinhua state news agency.
Another 15 workers have been discharged after receiving minor injuries.
More than 250 firefighters and 40 fire engines from Dongguan, Guangzhou, and Shenzhen were dispatched to the site. Rescue workers continue to comb through the debris in search of survivors.
The shelter on the 200-meter site, owned by CCCC Fourth Harbour Engineering, a state subsidiary of China Communication Construction Company, appears to have been used as a dormitory for the construction workers, Sky News reported.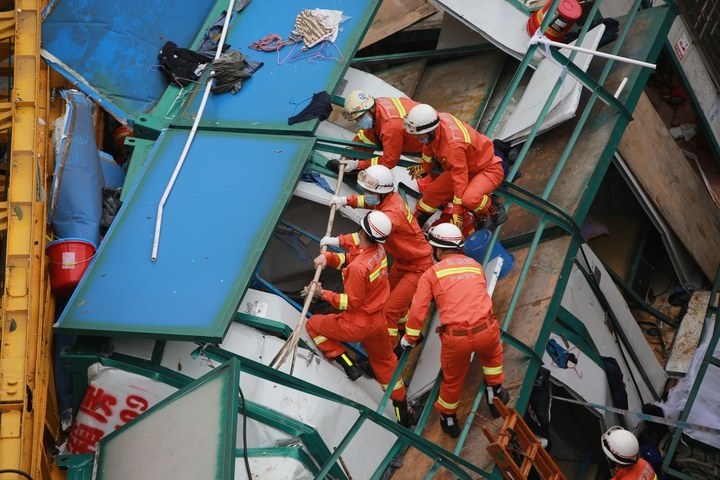 Strong winds and torrential rain have battered Guangdong province in the past few days. The local government has set up an investigation into how the accident occurred, the BBC reported.