Avi Katz is a well-known cartoonist in Israel. Until recently his work was featured in one of the country's best-known fortnightly magazines, the Jerusalem Report.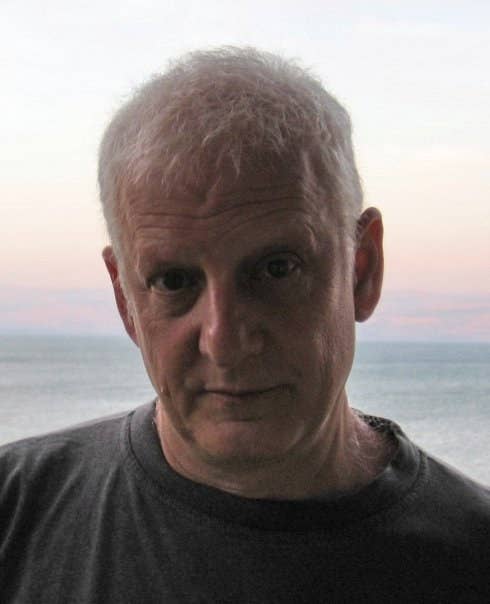 It depicted Israeli Prime Minister Benjamin Netanyahu and Likud (Israel's Parliament) politicians as pigs taking a selfie — with George Orwell's infamous Animal Farm slogan above them.
Initially, people called the cartoon out for being anti-Semitic and in bad taste.


However, when the Jerusalem Report editor made the decision to fire Katz, people were not happy.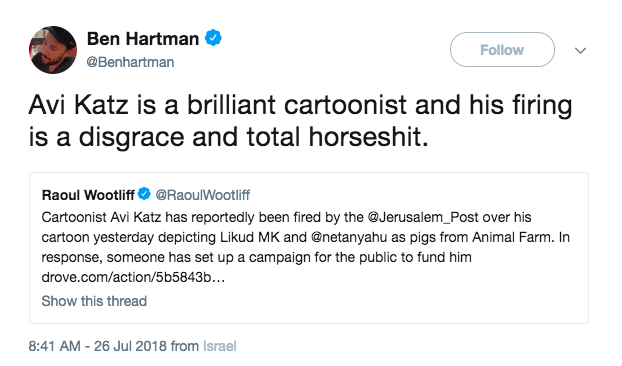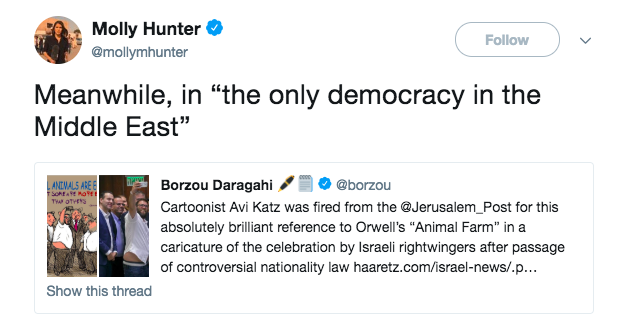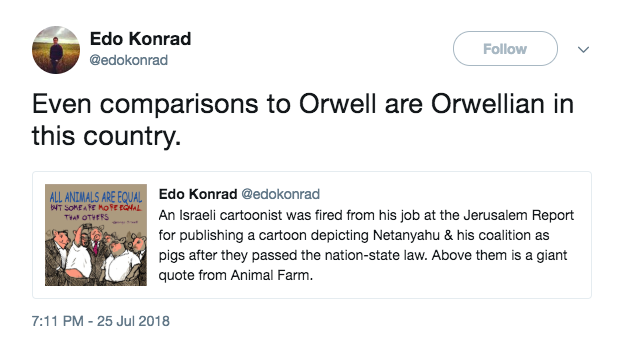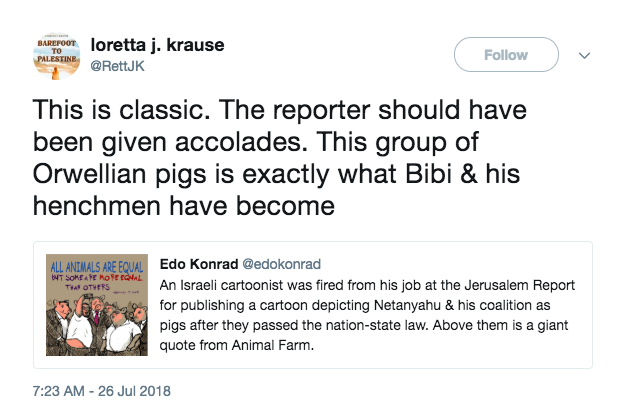 Staff writer Haim Watzman resigned Wednesday in protest. "I cannot be associated with a publication that dumps a staff member simply because his work has upset some readers," he wrote.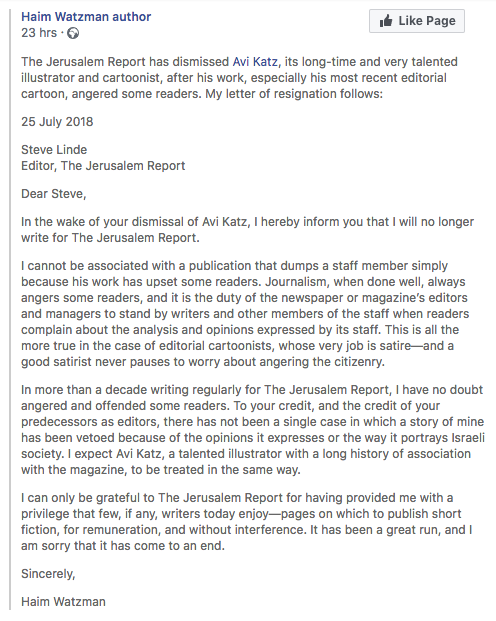 Katz, in a brief comment to BuzzFeed News, said, "I've been completely overwhelmed by responses from Israel and the whole world."
In further remarks to the Guardian, he commented that he had "thought the cartoon was relatively mild and my firing was idiotic, but I'm delighted to see the enormous support I've received over the last couple of days."
A crowdfunder set up in the days since his firing has already raised 78,000 shekels ($21,000).
Responding to the first round of criticism, the Jerusalem Post, which owns the Jerusalem Report, said, "Avi Katz is a cartoonist who worked as a freelancer at the Jerusalem Post and in accordance with editorial considerations, it was decided not to continue the relationship with him."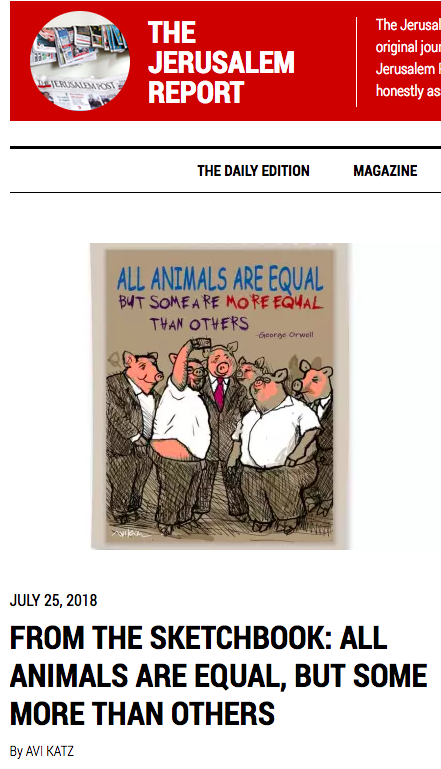 BuzzFeed News has contacted the Jerusalem Report and Avi Katz for further comment.