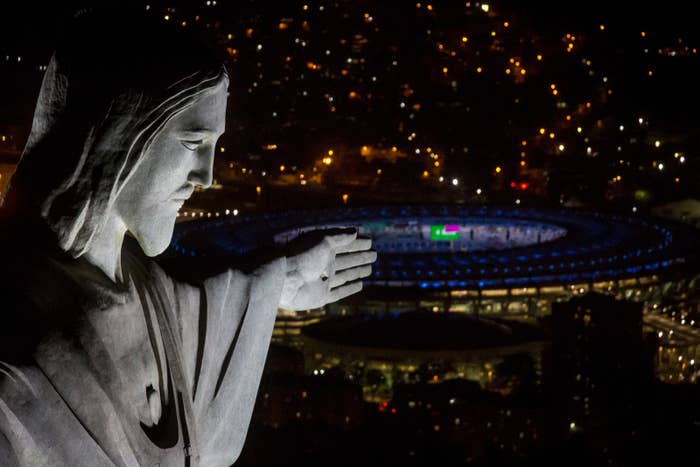 A British athlete has been robbed in Rio in the final week of the 2016 Olympics.
The unidentified athlete was reportedly held up at gunpoint, according to a Guardian report.
A British Olympic Association spokesperson confirmed to BuzzFeed News that "there has been an incident of theft involving a Team GB athlete returning to their accommodation".
"All members of our delegation, including the individual concerned, are accounted for, and are safe and well," they said.
It is believed that the incident happened in the early hours of Tuesday morning.
On Wednesday, Team GB sent out an email to athletes in Rio warning them to take care following a "significant security incident overnight". The letter, which was seen by The Guardian, warned athletes not to wear their team kit outside of the Olympic village, and suggested not taking taxis.
The letter goes on to warn athletes that, should they decide to leave the Olympic compound, they do so at their own risk. "Rio is NOT a safe environment, and the level of crime has spiked in the last few days," it states.
The letter continues: "Think very carefully about whether it is worth the risk of leaving the village to celebrate after you have finished competing – BOA/UKA staff cannot guarantee your safety when away from the village/British School/British House. Our strong advice is that it is simply not worth the risk given the current climate in Rio."

This is a breaking news story. Check BuzzFeed News for updates.