Lawmakers Slam Violence At UHS Hospital In Alabama
Their criticism follows a BuzzFeed News investigation that showed staff members assaulting young patients.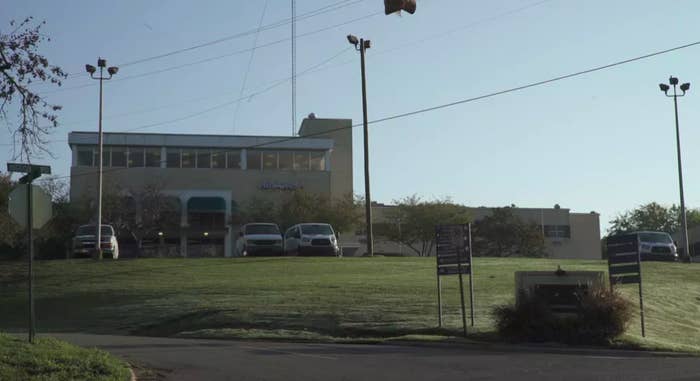 Lawmakers have condemned allegations of violence at a psychiatric hospital in Birmingham, Alabama, and are calling on regulators to investigate the matter thoroughly after a recent BuzzFeed News investigation published surveillance videos showing staff members beating and dragging young patients.
"Facilities that receive federal funding can and must be held accountable," said Charles Grassley, the Iowa Republican who chairs the Senate Judiciary Committee. "The first principle of health care is to do no harm. These videos clearly show a violation of that principle."
Rep. Terri Sewell, a Democrat from Alabama, called the videos and allegations of abuse "disturbing and appalling."
The BuzzFeed News investigation, based on nearly 50 interviews with patients, their families, and employees, found that at Hill Crest Behavioral Health employees said they were minimally trained, some relied on twisting young patients' arms or administering medication as a means of control, and others were instructed to falsify medical records. Patients and staff members also said the worst violence happened off camera in the patients' rooms.
Got a tip? You can email psych@buzzfeed.com. To learn how to reach us securely, go to

tips.buzzfeed.com

.
The hospital is part of the largest chain of psychiatric hospitals in the country, Universal Health Services or UHS, which has been the subject of an ongoing, two-year investigation by BuzzFeed News. In response to these stories, Oklahoma stopped sending kids in the state's custody to a UHS facility and terminated its Medicaid contract. Lawmakers in three states have also called for scrutiny of the company. Multiple federal agencies are probing whether UHS directs its hospitals to hold patients who do not not need treatment in order to maximize insurance payments.
Hill Crest told BuzzFeed News that the videos were not indicative of the level of care at the facility and that the story relied on a limited number of "isolated and cherry-picked" accounts.
Sen. Charles Grassley said he planned to write a letter to the Department of Health and Human Services "to determine if the incidents and practices in question were isolated or pervasive."
Rep. Sewell also called for a probe into Hill Crest Behavioral Health. "These allegations should be thoroughly investigated by law enforcement and the appropriate licensing boards so that those responsible are held accountable and patients will be cared for in environments that are safe."
Hill Crest's contracts to care for the state's foster kids alone are worth more than $20 million.
In its most recent inspections by Alabama's Department of Human Resources, which licenses its group homes and oversees foster care in the state, as well as the Department of Mental Health, the hospital has received high marks.