This Incredible Photo Shows A Baby Born Inside His Amniotic Sac
"It really felt like a moment of awe," said the surgeon. Warning: Some readers may find the images in this post graphic.
Silas Johnson was born three months premature via cesarean section at Cedars-Sinai Hospital in Los Angeles 10 weeks ago.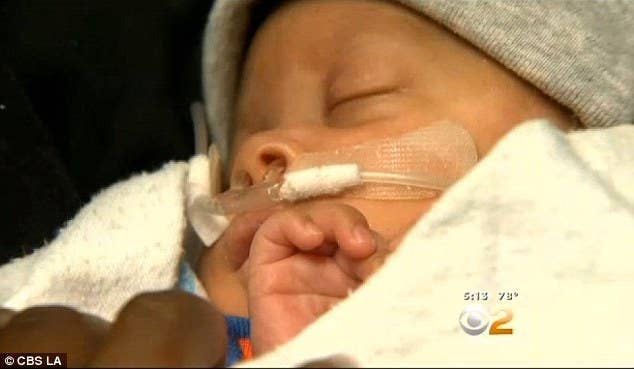 But when he was born, he looked like this:
The amniotic sac is the protective cocoon that keeps a baby safe and fed.
Normally, it splits open during labour, releasing its protective fluid. This is what people mean when they refer to a mother's waters breaking. But in 1 in 80,000 cases, the amniotic sac — also known as the water sac — remains intact, meaning that the baby is still receiving oxygen and nutrition via the placenta and umbilical cord. The baby is known as "en caul."
The sight certainly surprised the staff at the hospital. "It was a moment that really did, even though it's a cliche: We caught our breath," William Binder, the doctor who took the photo, told the local TV station. "It really felt like a moment of awe."
He added that doctors had quickly removed the baby from the sac so that it could start breathing. "It felt like slow motion but really realistically probably about 10 seconds that we had to sort of quickly pause and be able to do this, because at the same time, we want to get the baby out of that sac, start helping the baby to begin breathing," Binder said.
Silas' mother, Chelsea Phillips, was unaware of what had happened until her own mother showed her the picture.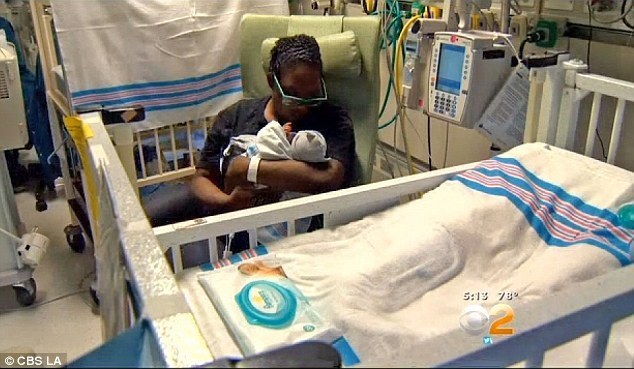 Despite being born three months early, doctors said Silas was doing fine.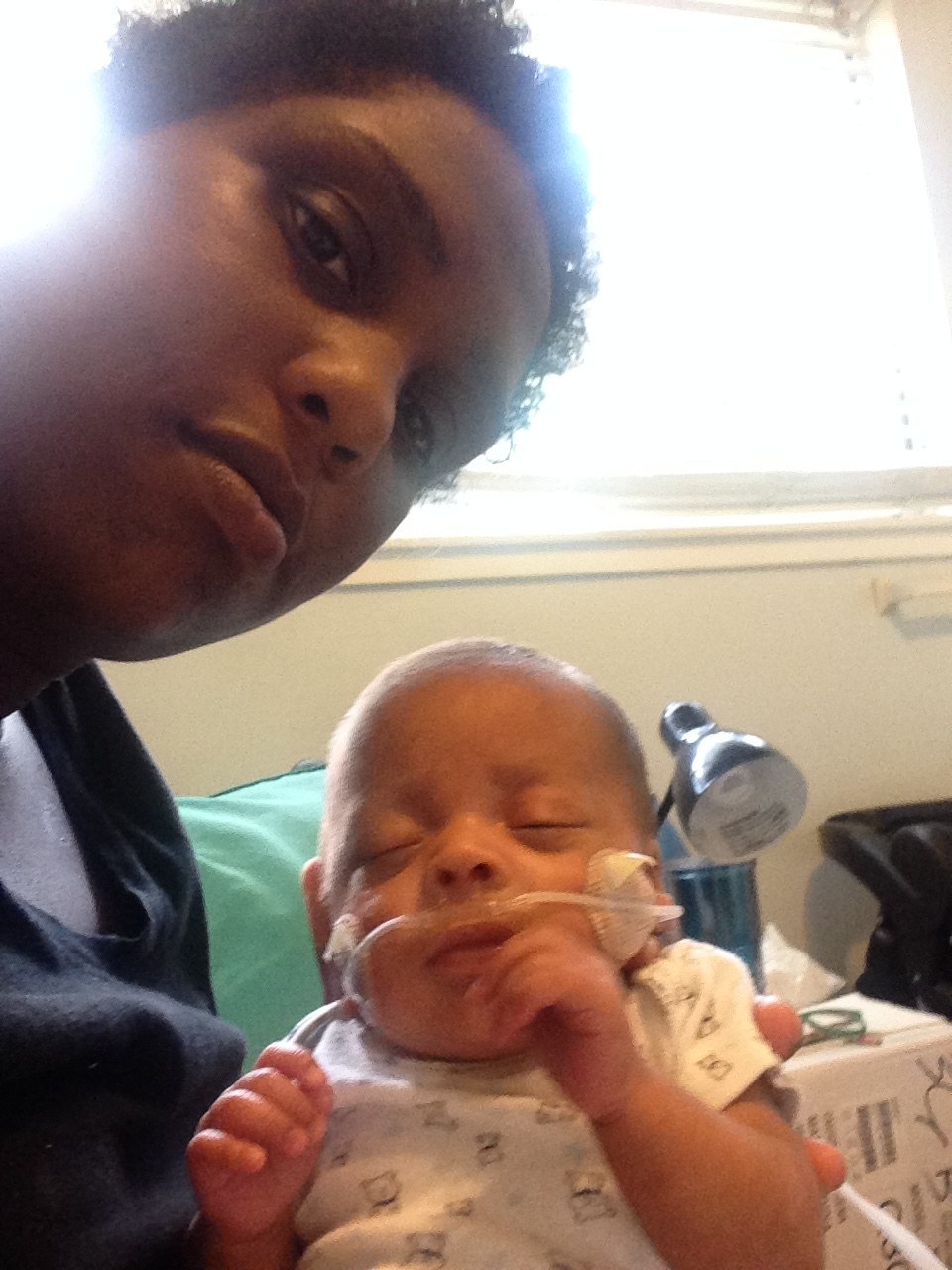 This post has been updated with new information from Cedars-Sinai. It originally gave Silas his mother's surname. It also said he was still in hospital.