I don't come from a place where it snows. I live in San Francisco, where it's basically the same temperature all year long — always mild, always temperate, with a hint of blue above or around the horizon near the beach. Most people here don't have heat or air conditioning; it's always in-between. My boyfriend says it's a climate showing off, a climate actively strutting in front of you.
I think this excessively mild climate is one of the reasons I'm drawn to reading and writing stories set in extreme weather environments. I never saw snow until I was much older, so its existence has always been an other to me, a thing that happens in places far away, imagined, and extreme.
This is one of the reasons I love reading narratives set in worlds that are frozen over in hard-to-see-through blizzards. There is a harshness and disorientation inherent in ice worlds that seem beautiful and true to life. Haven't we all found ourselves awakened to a world different than the world we went to sleep in? Haven't we all had our world covered overnight by the emotional equivalent of snow and sleet?
Below are my five favorite books set in worlds that are frozen over, and where that setting becomes central to each character's, and each book's, state of being.
1. Ice by Anna Kavan
In Ice, the world meets its end by nuclear fallout and freezing, and the people left on earth die…and then come back to life. This happens without any explanation, though, so the reader is never sure if the narrator is losing their mind or if, in this world, people truly don't stay dead. It's a baroque, slow-melting, delusional vision of the apocalypse.
In this book's universe, the Gethenians are an androgynous people whose bodies shift into a single sex two days out of every month. All citizens of Gethen are able to become pregnant, and all bear the burden equally of raising children. Rape is nearly absent. When Ai, an outsider from planet Terra, and Estraven, a native Gethenian, have to flee the capital, they're forced into crossing the planet's vast ice tundra, surrounded by ice storms that seem to desire their lives. It's during this crossing that Estraven enters a single sex, exposing both Ai and the reader — for the first and only time in the book — to what it physically means on Gethen to inhabit both genders at the same time.
Melting ice caps have put the planet underwater. Humans are forced to evolve into something in between people and fish. Fortune-telling, mind-reading, able-to-connect-with-the-dead computers in Tokyo and Moscow control everything. This story circles questions of love and fate like crows circle dead animals.
Siss and Unn are adolescent girls who fall in love with each other in a remote Norwegian village. In winter, they play in the chambers of a frozen waterfall that refracts light in such a way that it is very easy to get lost among the sheets of ice. Filled with the threat of the girls' certain death if they lose their way, and the fear of the girls' exposed intimacies, The Ice Palace is a glittering, gorgeous book that thrills with its infecting sense of secrecy and impending disaster.
Written as an exposé of the horrific conditions endured by Siberian gulag prisoners, this novel seduces its readers through long descriptions of frozen fingers and the desolate surrounding piles of Siberian ice. It hovers over tasks, like moving bricks covered by snow as barter for rarified camp goods, and shows the surreal nature of looking at a hand that you're no longer sure belongs to the body you remembered having before you were taken to live in a bunk-bed barrack, stacked in between other men who are, like you, more dead than alive.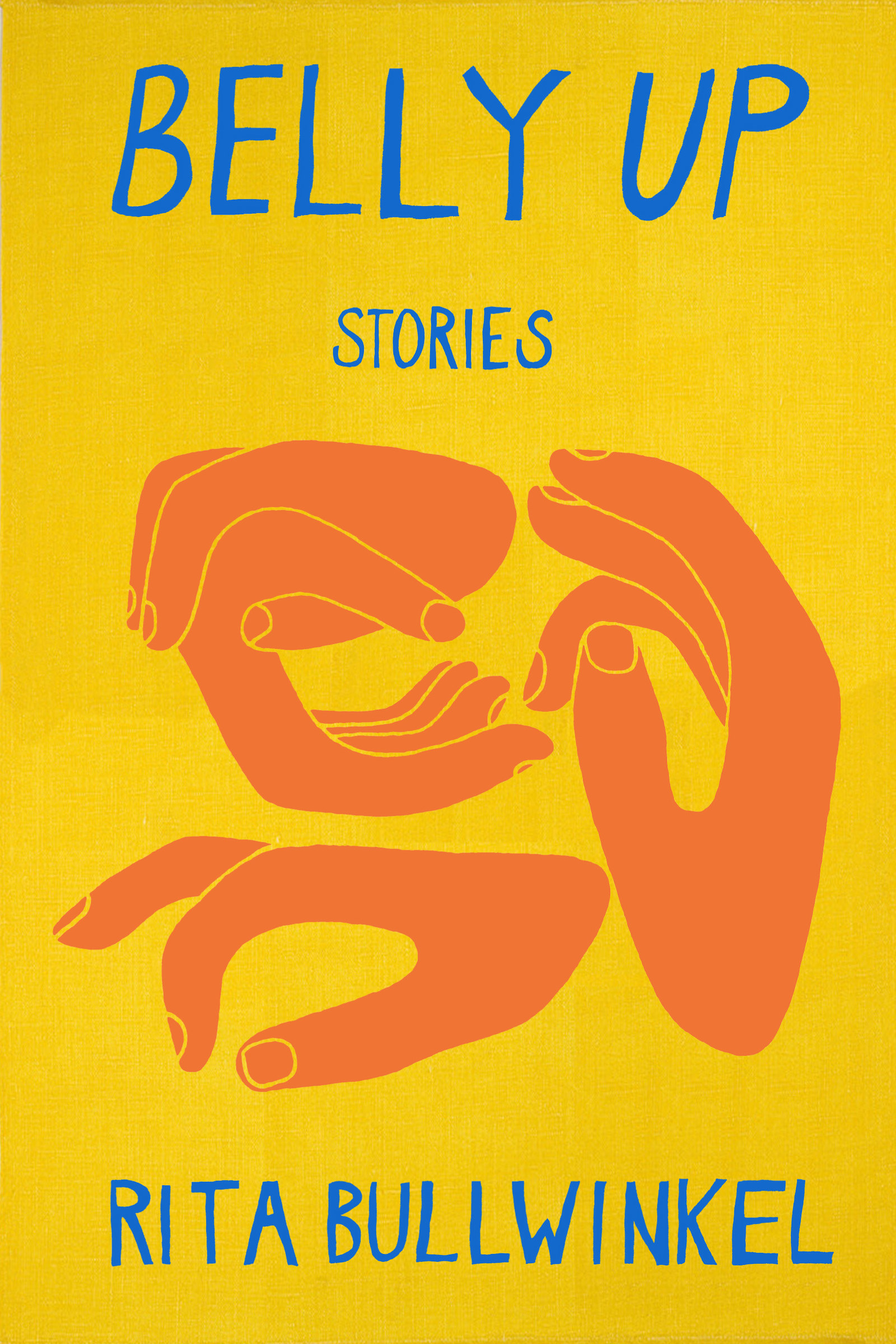 Rita Bullwinkel is the author of the story collection Belly Up (forthcoming from A Strange Object, May 8, 2018). Her writing has been published or is forthcoming in McSweeney's, Tin House, Conjunctions, BOMB, Vice, NOON, and Guernica. She is a recipient of grants and fellowships from the MacDowell Colony, Brown University, Vanderbilt University, Hawthornden Castle, and the Helene Wurlitzer Foundation. Both her fiction and her translation have been nominated for Pushcart Prizes. She lives in San Francisco. Read more about her at ritabullwinkel.com.

More information on Belly Up here.