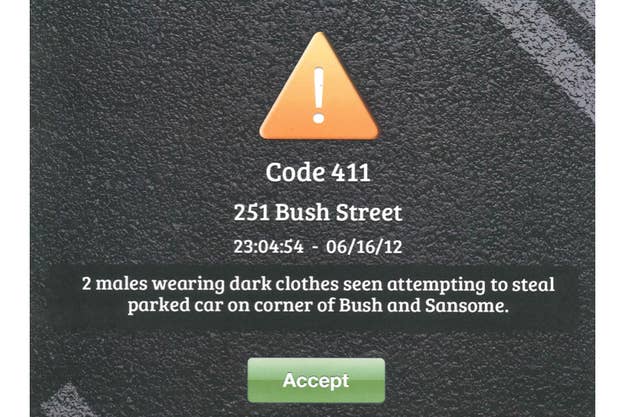 A group of San Francisco police cadets, a handful of app developers, venture capitalist Ron Conway, SF Mayor Ed Lee and various police leaders gathered in an auditorium to announce a program that would put SF policing at the cutting edge of technology-assisted crime data collection is not a place where you would be expect to be shocked.
But Police Chief Greg Suhr revealed that until last year, the San Francisco Police Department — located, obviously, in the heart of all things tech — did not have a department-wide email system. Other speakers dropped that the SFPD also lacked internet inside their district stations or, until a new database was launched this June, had no way to file police reports that didn't involve dropping off paper copies to a clerk's office.
"You would have thought that we would have been able to do that before now," said Suhr.
But now, thanks to the work of ArcTouch, an SF-based app developer and a Ron Conway-led partnership, SF.Citi, which kicked in $100,000, officers will able to file reports that are searchable in real-time with barely the need to touch a keyboard.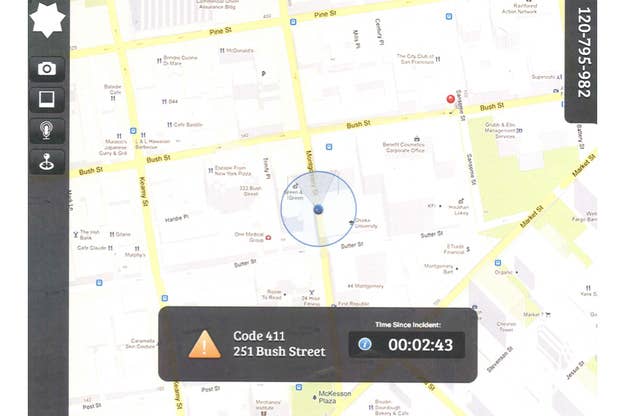 A demo of the app showed a striking future for police technology. Officers can upload images, dictate notes (transcribed with speech-to-words capabilities), capture audio interviews with witnesses and drop map pins to other locations of note while still at the crime scene — and all of that information is uploaded to the case file in real time. So when one officer flags a crime — say, a stolen car — an officer with the tablet nearby would be able to see what's happening and get there.
"This is the bat computer," said Suhr.
Perhaps the most impressive single feature was the license plate recognition software. Snapping a photo of a plate instantly pulls all of the relevant information into a case file.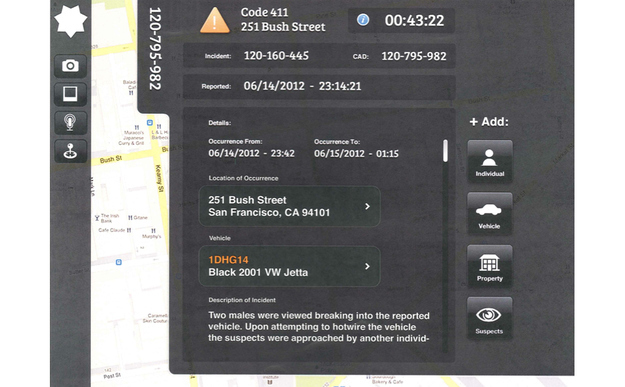 Facial recognition is not currently part of the program but it won't be far behind, said Susan Giffin, chief information officer at the SFPD. "It's already here," she noted, as software available to officers on their computers. That would seem to be one of the most powerful and potentially problematic uses of the app — not too hard to imagine a bad match leading to a false arrest.
Though database is now out of its beta phase — Giffin gleefully recounted how a robbery was solved thanks to much-needed keyword search functions while it was still being tested — the mobile app is still in development and with no set launch date.
For the fresh-faced cadets, though, the future is already here, as they'll be trained on both the mobile app and the database. As Suhr put it, this year's class "will never know a desktop computer." While the police brass at the podium said they hoped to lead regionally with these programs, the tech guys went further, as Conway crowed, "This will be a national showcase for America in police work."