8 Crazy Desperate Craigslist Offers For Burning Man Tickets
The nerd-heavy annual convention in the Nevada desert sold out so quickly that organizers had to hold a lottery to sell passes. So Burners are EXTRA intense about going this year.
1.
Geodesic dome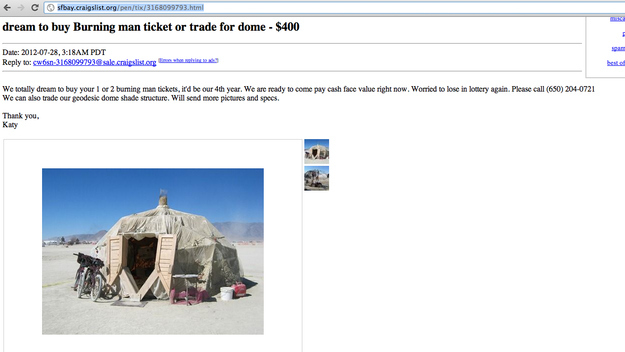 2.
Motorcycle/vintage posters/hydroponic lights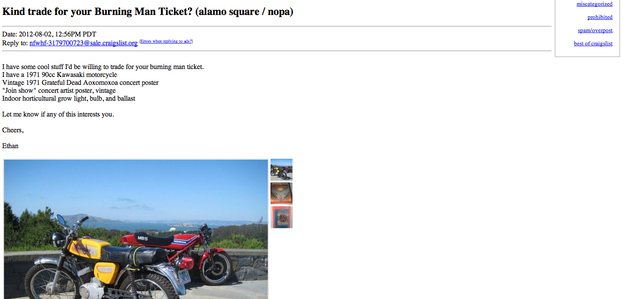 3.
Mercedes Benz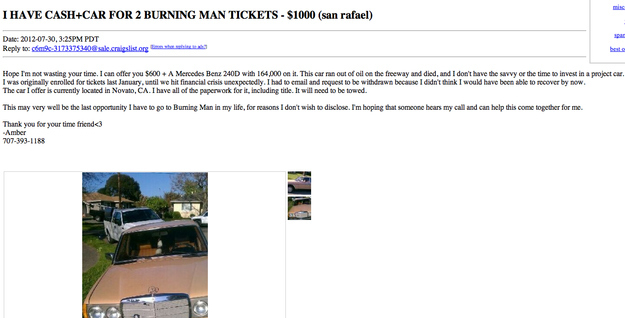 4.
Defecation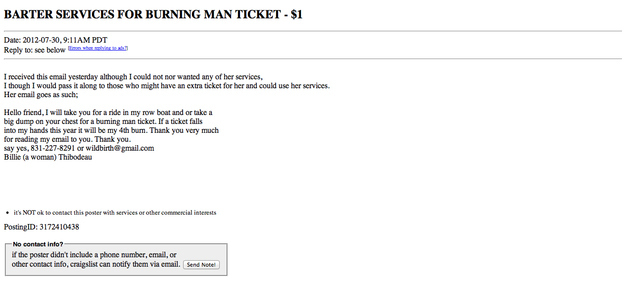 5.
Flight to Australia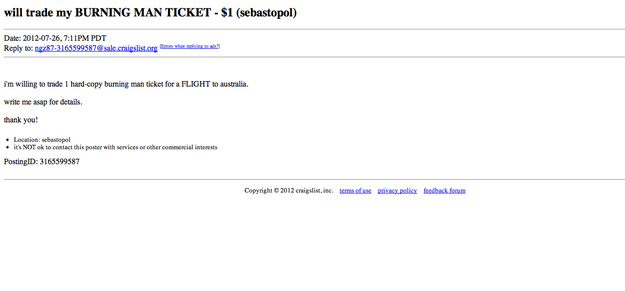 6.
Phish concert
7.
Sex and drugs (possibly)

8.
RV camper