1.
Cellphone coverage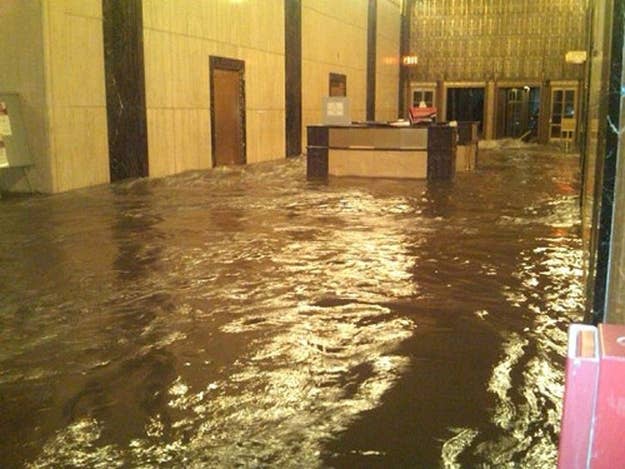 Update: AT&T and T-Mobile just announced a roaming agreement between the two, allowing customers of both networks to use whichever one is operational in their area, with no additional charges or messing with settings on their phones.
Customers will be able to place calls just as they normally would, but their calls will be carried by whichever network is most operational in their area.

This will be seamless for AT&T and T-Mobile customers with no change to their current rate plans or service agreements even if the phone indicates the device is attached to the other carrier's network.

T-Mobile and AT&T both utilize network technology based on GSM and UMTS standards, which allows for this sharing of voice and data traffic.
The above photo, posted on Verizon's on Wednesday morning, of one of its buildings in Lower Manhattan, shows what the telecom is up against. Here is a portion of its post:
Restoration efforts across the Mid-Atlantic and Northeast regions continue today and into the foreseeable future following Sandy's historic landfall in New Jersey on Monday evening. Given the extensive damage from the flooding and the high winds, relief agencies are just now calculating how long it will be until transportation, power and other necessities of daily living are operational. Many experts are predicting days, if not weeks, for this to happen.

The hardest hit area is Lower Manhattan, where Verizon continues to focus significant efforts on restoring services below 39th Street, where conditions are bleak. Good progress is being made at Verizon's network technical facilities there. Due to the record flooding in the area, some faculties had water in basements areas which damaged some of the backup power equipment including generators and fuel pumps...Verizon's communications equipment — voice switches, data equipment, routers — in these faculties are located on higher floors as designed and have not been damaged.
Sprint put out another statement on Tuesday night, also noting its difficulty getting back up and powered:
We are experiencing service impacts in the states affected by Hurricane Sandy and the concurrent winter weather conditions, particularly in the New York tri-state area, parts of Pennsylvania, and parts of New England. This is due to loss of commercial power, flooding, loss of cell site backhaul connections, site access and damaging debris. Safety is our priority, and weather and safety conditions are still dire in some areas.
T-Mobile, in a blog post, said that their services were 90% percent operational in Washington D.C., 80 percent operational in New York City. They, too, noted their problem areas:
Restoration work continues in the harder hit areas of lower Manhattan, Staten Island, Long Island, coastal and Northern New Jersey, Connecticut and portions of Pennsylvania, including Philadelphia.
AT&T's most recent statement:
As we continue to closely monitor our wireline and wireless networks for service disruptions, we are experiencing some issues in areas heavily impacted by the storm. We are in the initial stages of performing an on-the-ground assessment of our network for damage and crews will be working around the clock to restore service. We are deploying personnel and equipment as soon as it is safe to do so.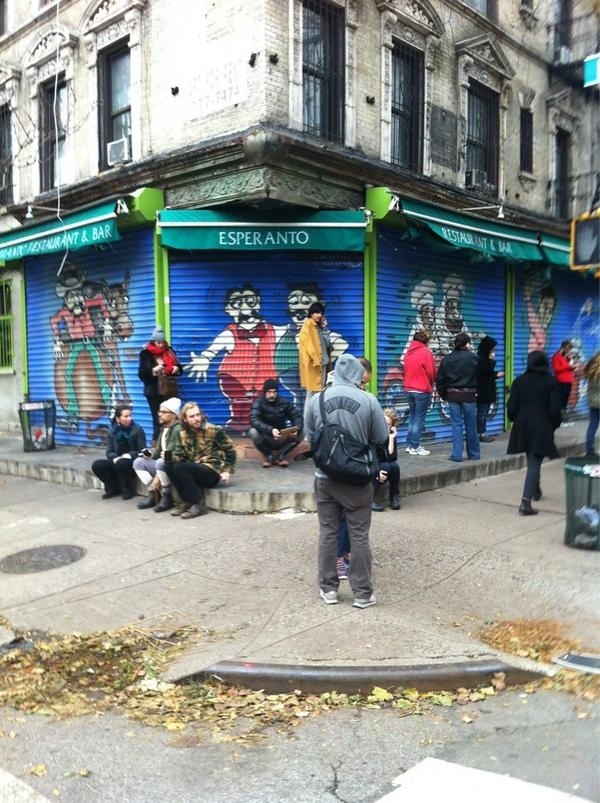 2.
New York City Airports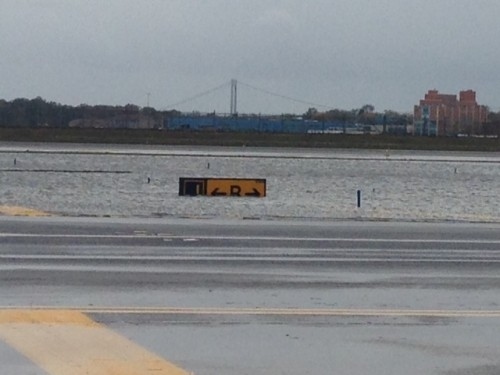 3.
Data Centers

4.
The New York Stock Exchange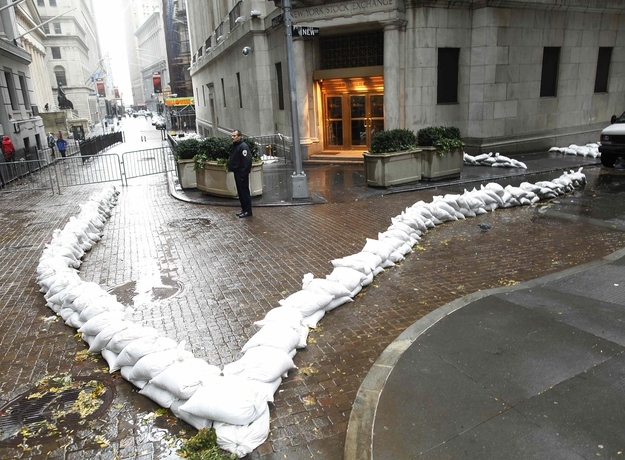 5.
Postal Services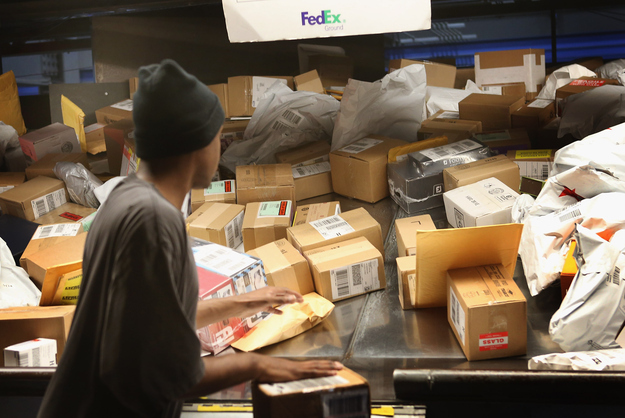 6.
Bonus: The Ever-Helpful Transportation Tracker