25 Things I Learned At TechCrunch Disrupt
At the startup world's most important conference, even Death can't stay off his smartphone.
1.
First things first: the lanyard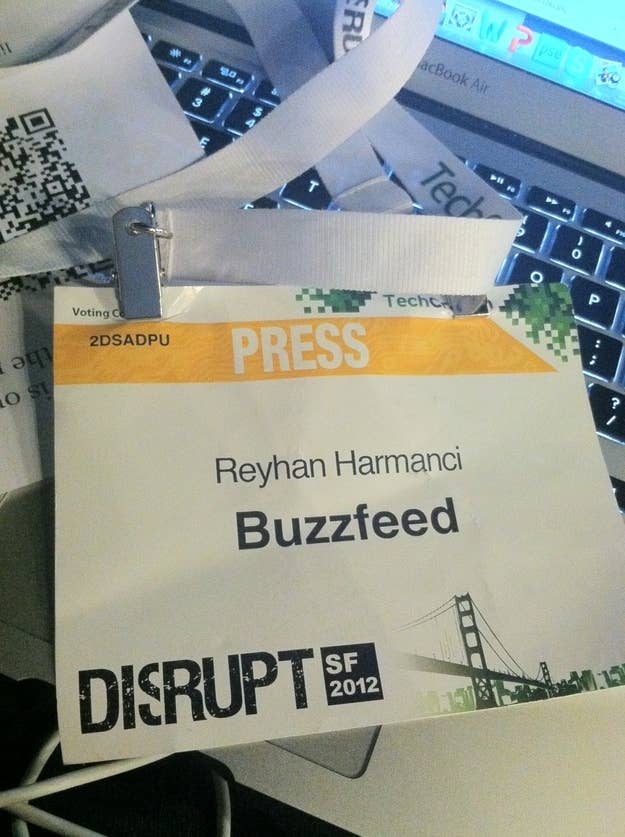 There is no accessory more important than the all-important, all-seeing lanyard. They were color-coded to help sort out the pitchers (start-ups) from the pitchees (press) and the bags of money (investors.)
2.
Upon entry, the "start-up alley" scene seemed like "Newsies," only with t-shirts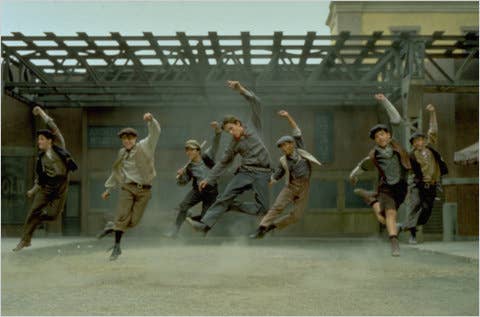 It is overwhelming. My first impulse, honed from years of living with San Francisco's homeless population, was to smile, nod and keep moving.
3.
Pitches could happen anywhere — I personally heard one in the bathroom. The more popular tech bloggers were sitting ducks.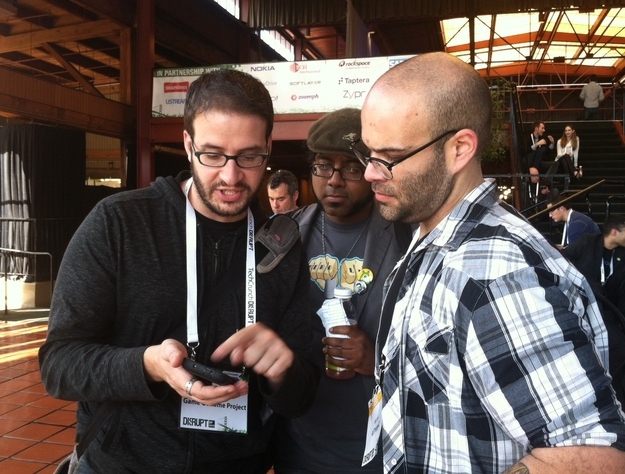 4.
For a digital conference, the amount of paper was staggering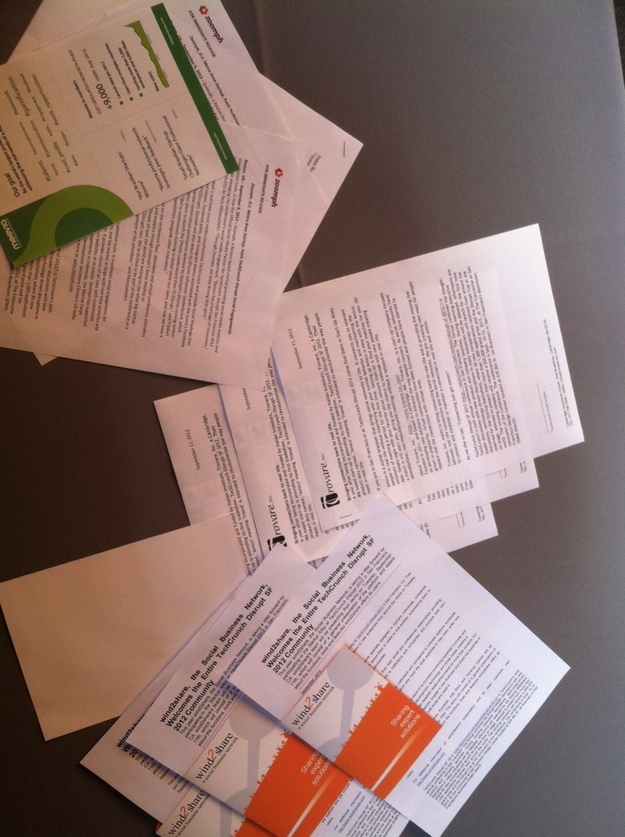 5.
It pays to have something more unique on your schwag table than a keychain. Like these cold, soggy fries, for instance.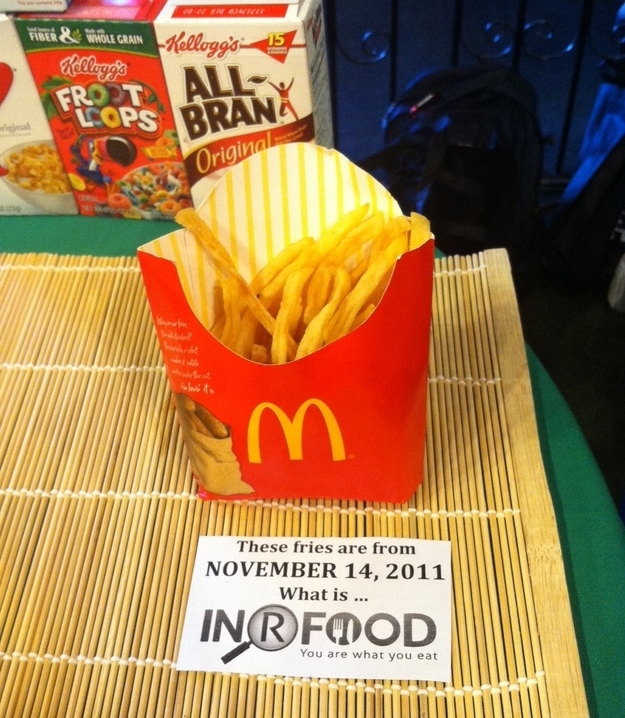 6.
Whenever possible, put an attractive person onstage during pitch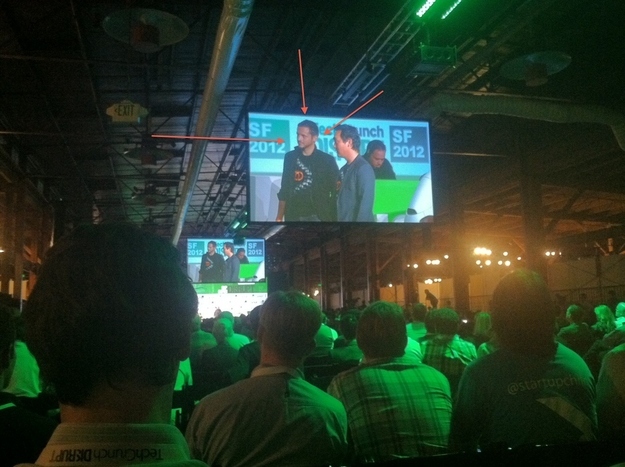 7.
It could be a tough crowd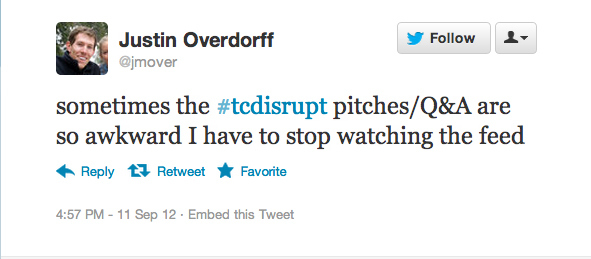 8.
In between trips around the convention floor, there were moderated panels and on-stage conversations. Only one time, in a "Content is King" panel with people from HBO, YouTube and two start-ups, did the conversation get heated: most seemed relaxed and chatty — some were mellow to the point of being in-person press release, though others were more meaty.
9.
The Zuck showed up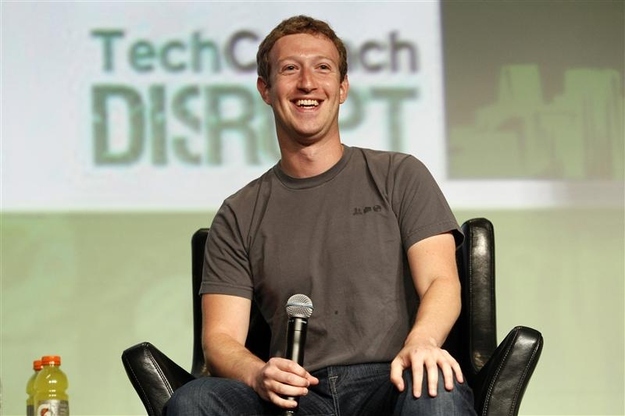 10.
He was nervous, a little too-jokey at first, but spoke convincingly of Facebook's mobile plans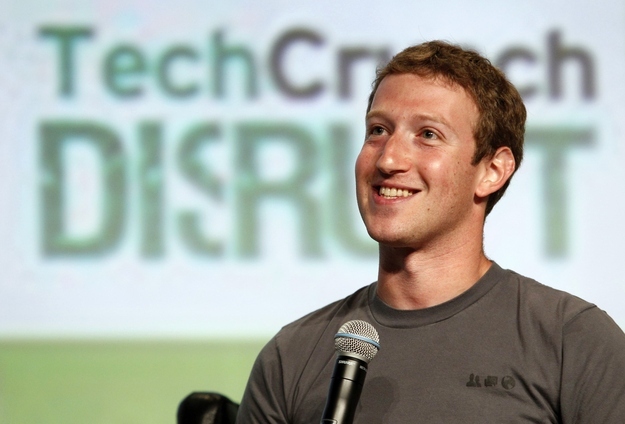 11.
Such a happy pony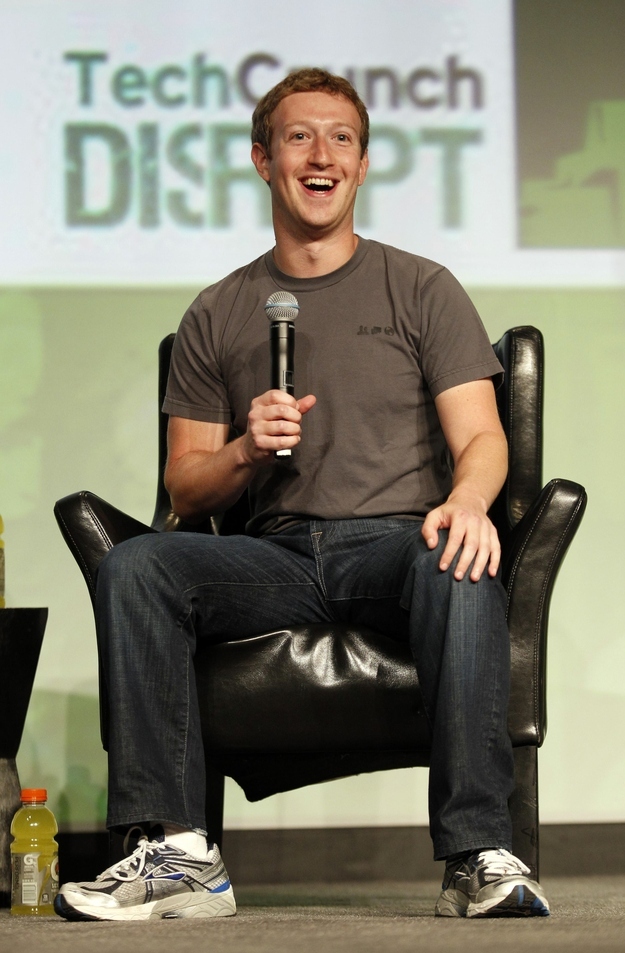 12.
Oh and Jessica Alba was there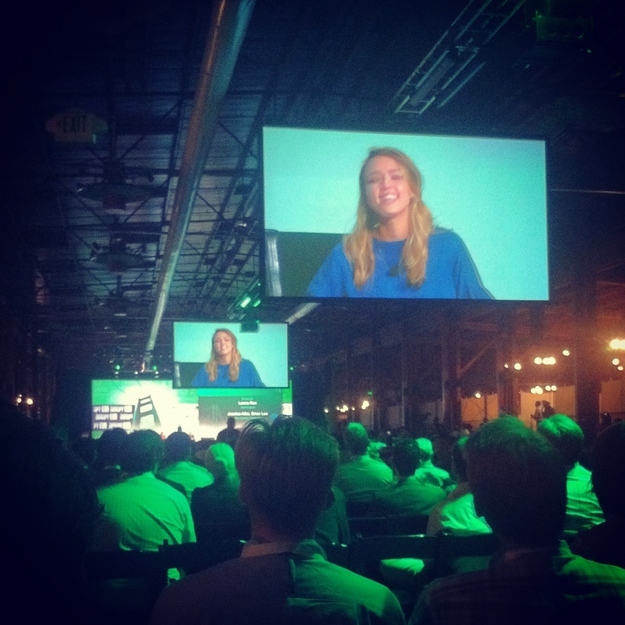 13.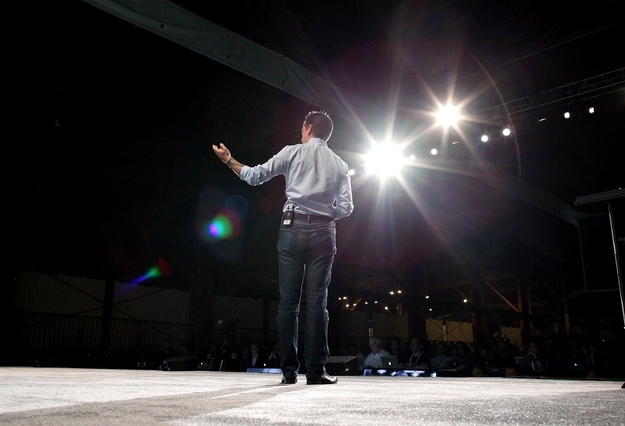 14.
Alcohol helps. One booth had sake bombs, another a margarita mixer. "I talked to CNN because they wanted to know where the margaritas were," said one happy start-up guy.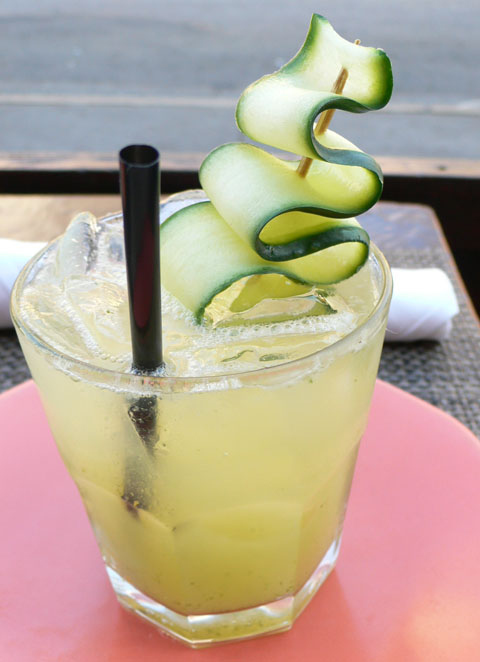 15.
But it wasn't all work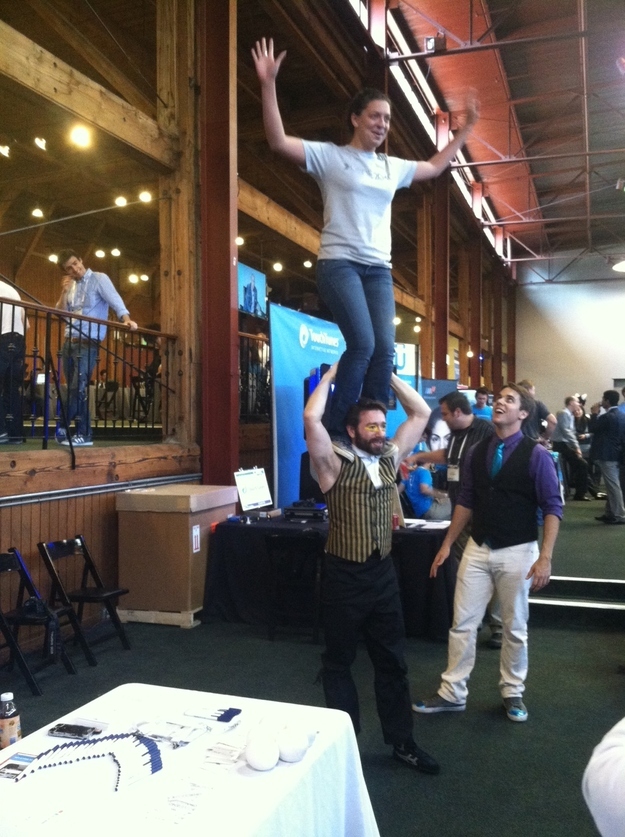 16.
Could not escape the juggler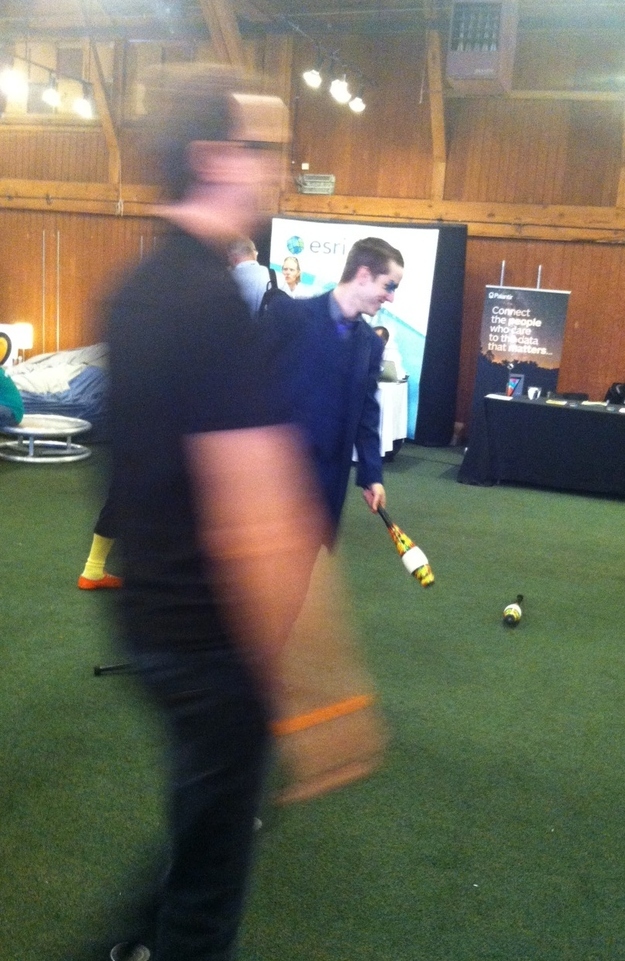 17.
Even with nine food stations, the techies emptied the catering pans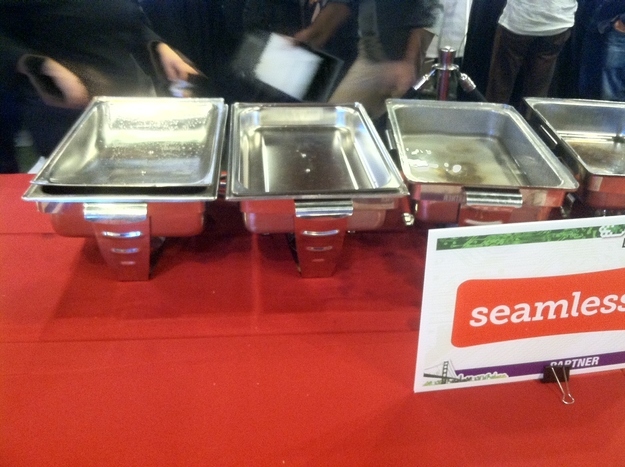 18.
The best hardware was these mind-controlled cat ears and they weren't even on sale :(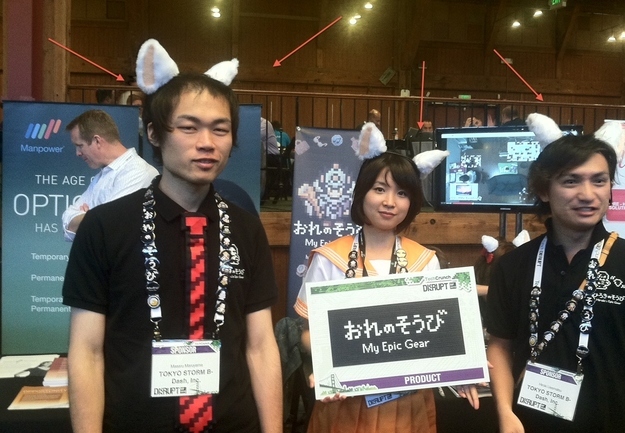 19.
Cool backpack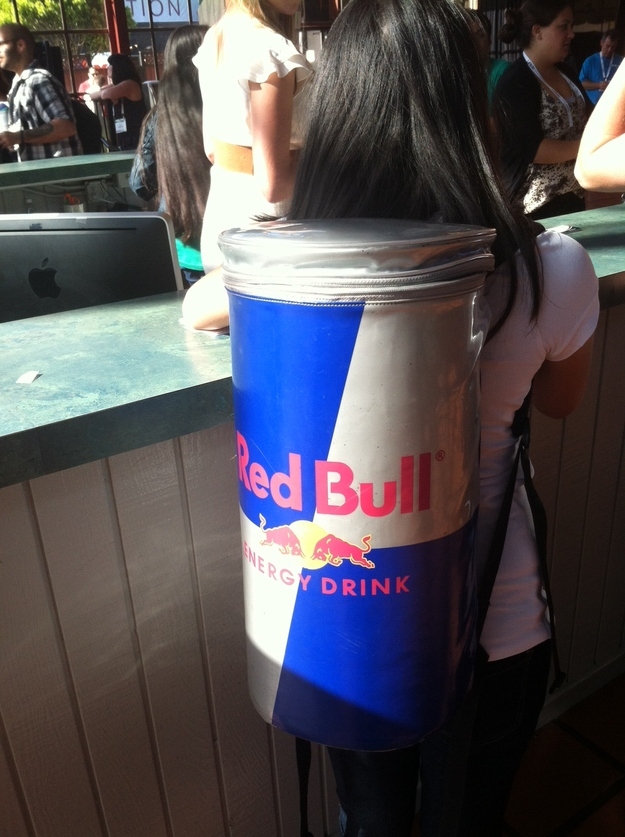 20.
For a conference emphasizing conversation, people spent alot of their time staring at phones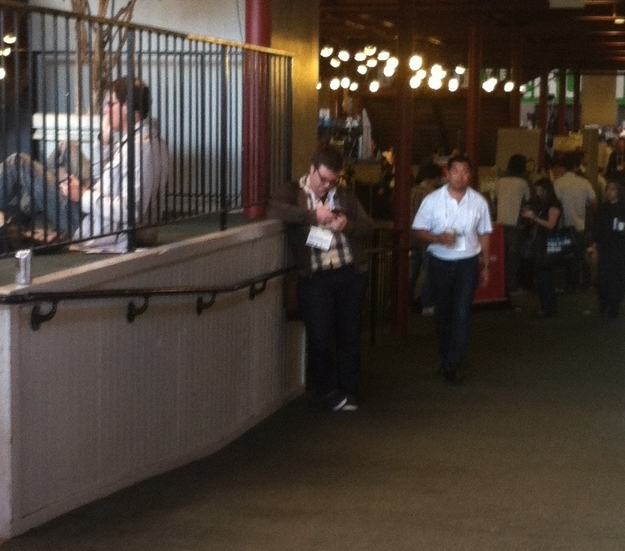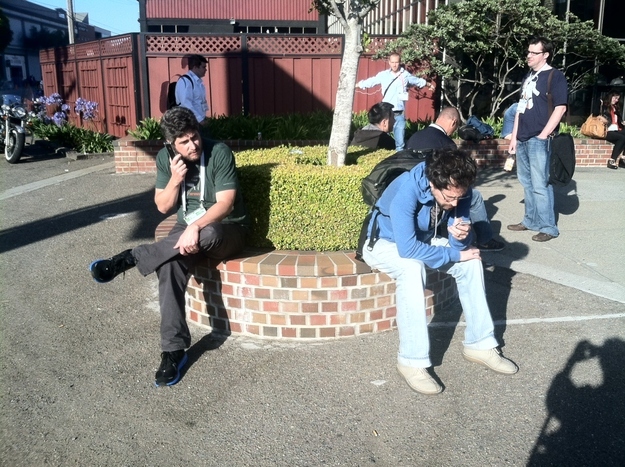 21.
Even Death couldn't get off his smartphone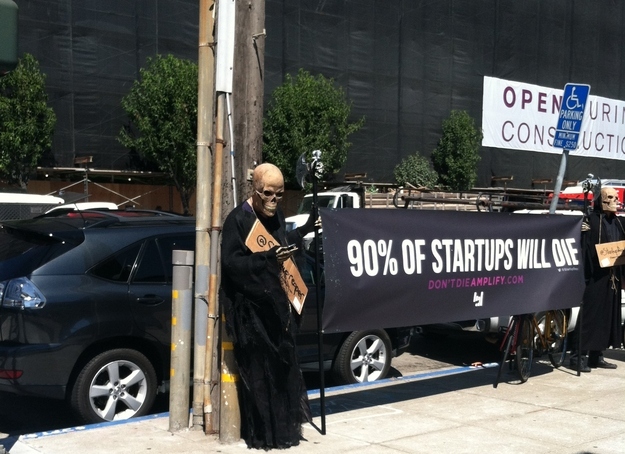 22.
After just one day at the conference, it was startling to re-emerge into the open. I actually hit a strange emotional low point on the second day: the wall of humanity, humming and pitching and posturing felt overwhelming. It all seemed sad. Taking refuge on the floor, I just watched people for a while. Most seemed like happy worker bees, but stray expressions of anxiety caught my eye. Eventually, moved by the sight of giant bins of Diet Coke, I roused myself and got back into the swing of things.
23.
After a while, your eyes adjust to green light and laptop screens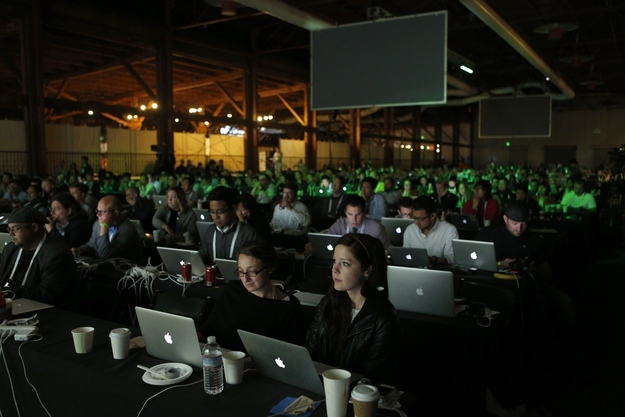 24.
Then you spot some San Franciscans loading up recycling across the street from the convention center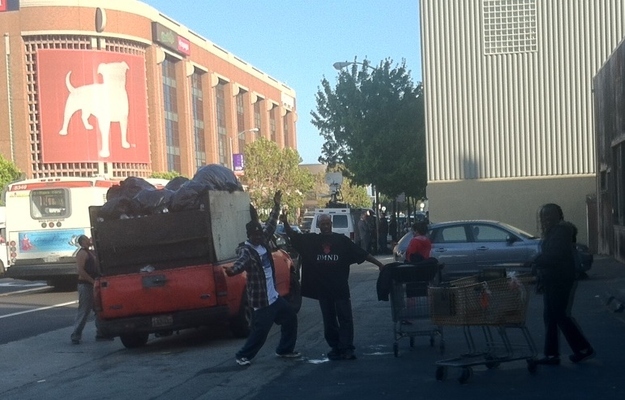 25.
And San Francisco, sans lanyards, just starts being San Francisco again.