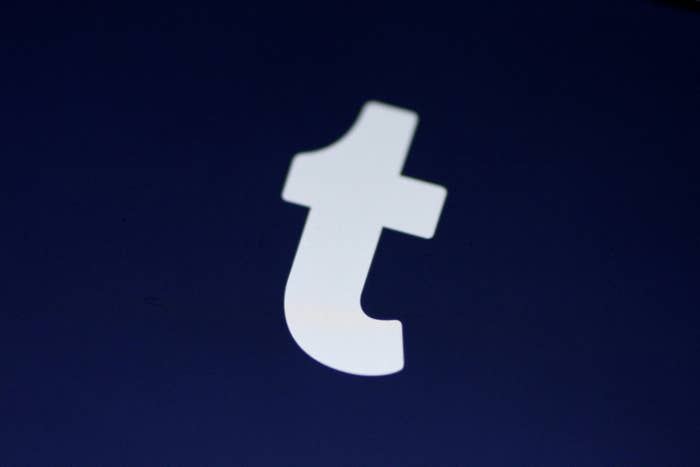 Adult content will be banned on Tumblr beginning Dec. 17, and people are saying that they're going to leave the platform because of it.

Tumblr's CEO Jeff D'Onofrio announced the major amendment to its community guidelines Monday in a blog post titled "A better, more positive Tumblr." D'Onofrio wrote that the company is hoping to foster "more constructive dialogue among our community members."

"We're taking another step by no longer allowing adult content, including explicit sexual content and nudity (with some exceptions)," said D'Onofrio.
The platform described "adult content" as "photos, videos, or GIFs that show real-life human genitals or female-presenting nipples, and any content — including photos, videos, GIFs and illustrations — that depicts sex acts."

"Bottom line: There are no shortage of sites on the internet that feature adult content," Tumblr's CEO wrote in part about the decision.
The announcement drew immediate and widespread backlash from devoted Tumblr users.

"I'm uninstalling," one person said. "Tumblr dies for good on December the 17th," someone else commented.

People also mocked the phrase "female-presenting nipples." One person called Tumblr "garbage" for it.

"At what point in my transition do my nipples become Illegal?" someone else asked.
As for what nudity is still allowed on the platform, the company said it will permit content that shows "female-presenting nipples" in certain cases, like in images of breastfeeding. Nakedness in art "such as sculptures and illustrations" is okay too.

Adult content in written form will also continue to be permitted.

"Written content such as erotica, nudity related to political or newsworthy speech, and nudity found in art, such as sculptures and illustrations, are also stuff that can be freely posted on Tumblr," the platform said.

Tumblr did not immediately respond to follow-up questions from BuzzFeed News about the backlash to the announcement, including specific complaints about the phrase "female-presenting nipples."

The announcement follows the app being kicked off Apple's App Store last month for problems related to child pornography.

According to the company, some images slipped through its "industry database" filter.

"Every image uploaded to Tumblr is scanned against an industry database of known child sexual abuse material, and images that are detected never reach the platform," Tumblr said in a statement at the time.

"A routine audit discovered content on our platform that had not yet been included in the industry database."

D'Onofrio addressed that issue Monday. "Let's first be unequivocal about something that should not be confused with today's policy change: posting anything that is harmful to minors, including child pornography, is abhorrent and has no place in our community," he said.

"We've always had and always will have a zero tolerance policy for this type of content."