Meet 18-year-old Claudia Vulliamy and her mom Louisa Saunders. They live in London.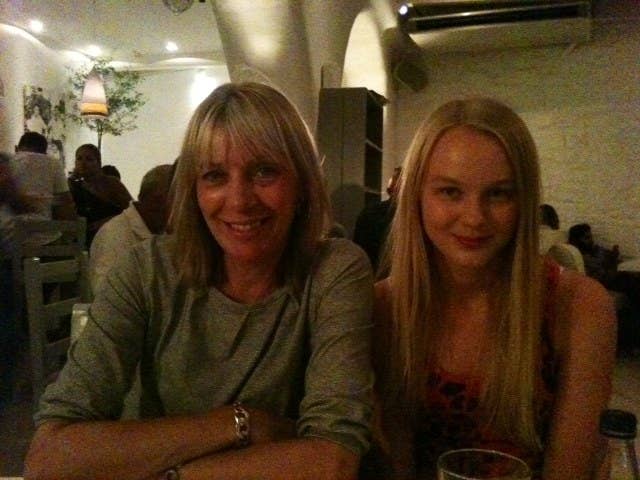 Vulliamy, an artist in her last year of high school, has been dealing with uncertainty. "It's always scary figuring out your future," she told BuzzFeed News. "Applying to university makes it feel so real all of a sudden."
Oxford was one of the universities she'd hoped to attend. "[It] appealed to me as a place of passion, beauty, and intellectual rigor," she said.
But when Vulliamy received a rejection letter from the school on Wednesday, she didn't sit around in listless disappointment. She repurposed the letter "almost immediately."
By the time her mom was home from work, the letter's phrases were cut apart and the words enmeshed into a painting.
Vuillamy, who primarily creates portraits, turned to a different style for the occasion: "I don't normally do abstract art, but I thought it would be fun to make the letter into something conceptual," she said.
When her mother saw the painting, she laughed.
"It's a funny thing to do and quite spirited," she said. "It's a really nice painting and a sassy response to a slight disappointment."
Since Saunders shared the painting on Twitter, it has been retweeted close to 50,000 times. "It seems to have cheered a lot of people up," Saunders said.
People applauded the student's artistic handling of the news, quoting the late, great Carrie Fisher.
And many said that it was the school's loss.
"There are so many broken hearts this week," said the artist. "I hope everyone else in my situation realizes that Oxbridge doesn't determine your worth as a person."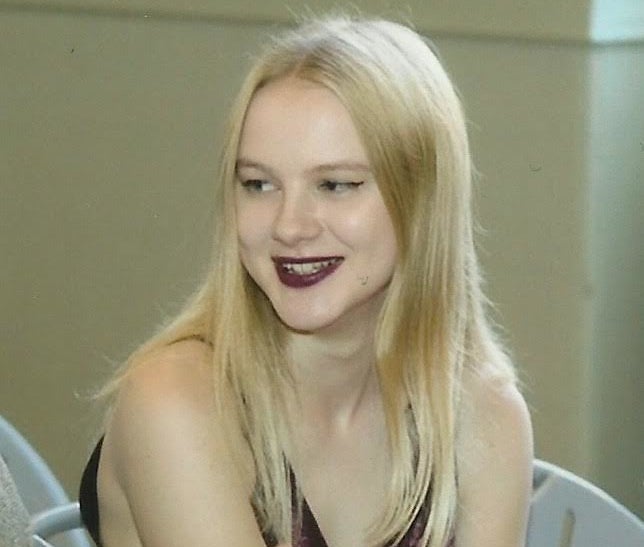 This rejection, although a disappointment, doesn't alter the student's plans. Vulliamy will study at another university come fall.