On Thursday, President-Elect Donald Trump arrived at the Indianapolis airport to visit the Carrier plant. During his ~windy~ arrival the back of his tie was ~revealed.~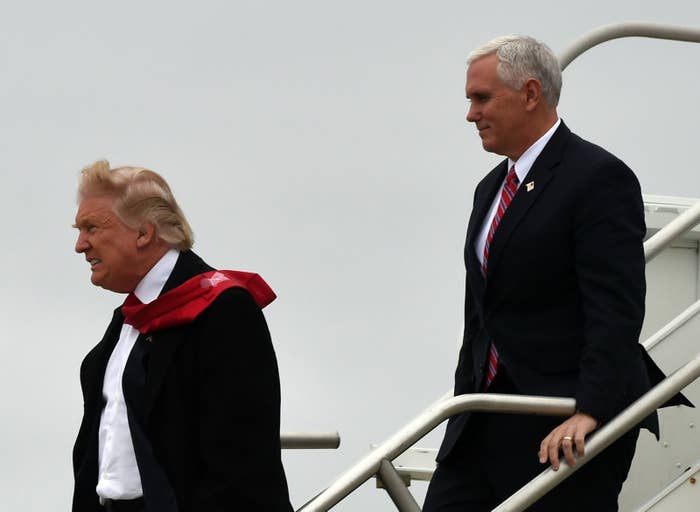 Wait, what is THAT?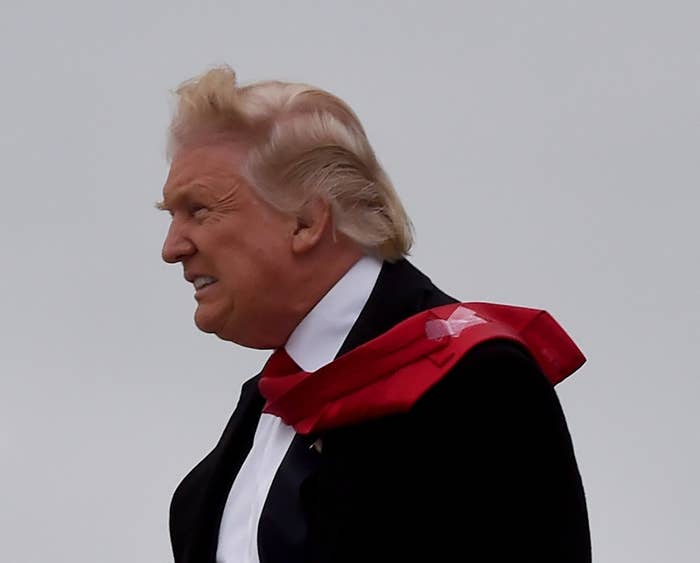 Is that...tape?

It looks like not ONE, but TWO pieces.
Did the next president use tape to hold his tie together?
Perhaps the narrow strip of silk did not reach the tie's built-in loop?
A Twitter user tweeted this apparent ~evidence~ and people. are. losing. it.
One person asked why he did not make use of a Trump tie clip.
Someone else speculated that Scotch tape was not going to be down with its apparent role in the narrative.
And this person didn't know where to begin.
"Elegance personified."
Some people said that the tie commentary was petty AF.
"He can MAGA and make a tie error," another said, "it's ok."
BuzzFeed News has reached out to the president-elect for comment.