Meet 17-year-olds Justin Evans and Jamie Chaffer. They're from Texas. "We were best, best friends in middle school," Justin told BuzzFeed News. The pair began to date during their sophomore year of high school.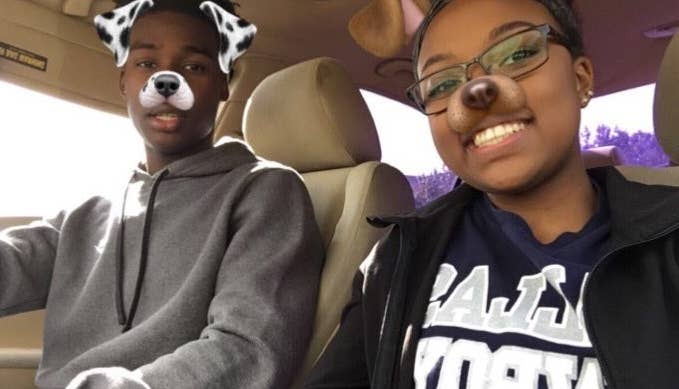 Since they've known each other for years, the pair have a ton of pics together. Justin spent about a month this summer making his girlfriend a scrapbook of them. "There's been situations where people break their phones and lose all their pictures," he said. "I thought, Why not make a book?"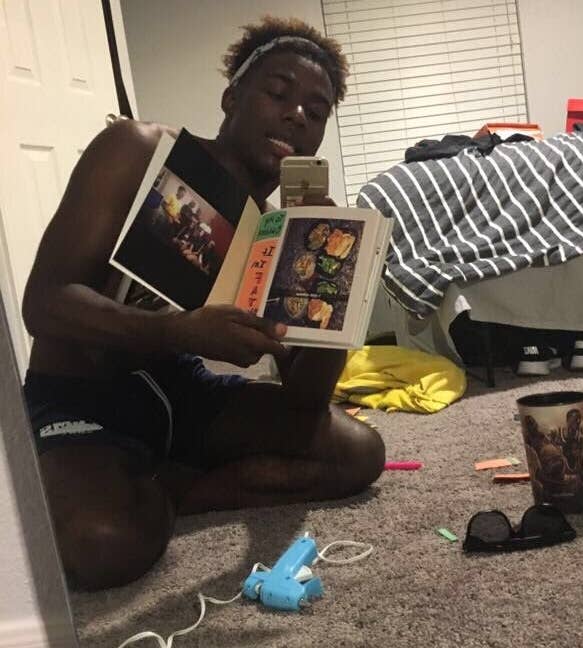 "The hardest thing about it was keeping it a secret," he said. The pair see each other every day, so he had to craft ~late at night~.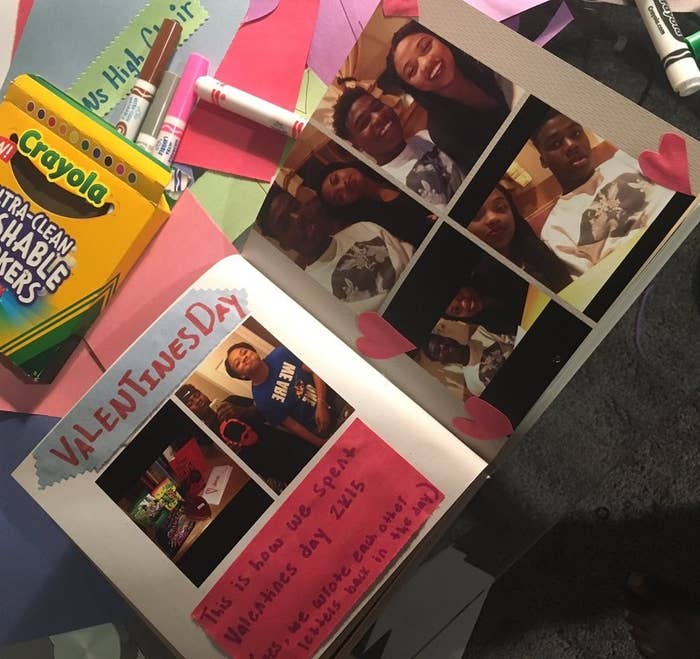 Justin said that making the scrapbook was a "long process."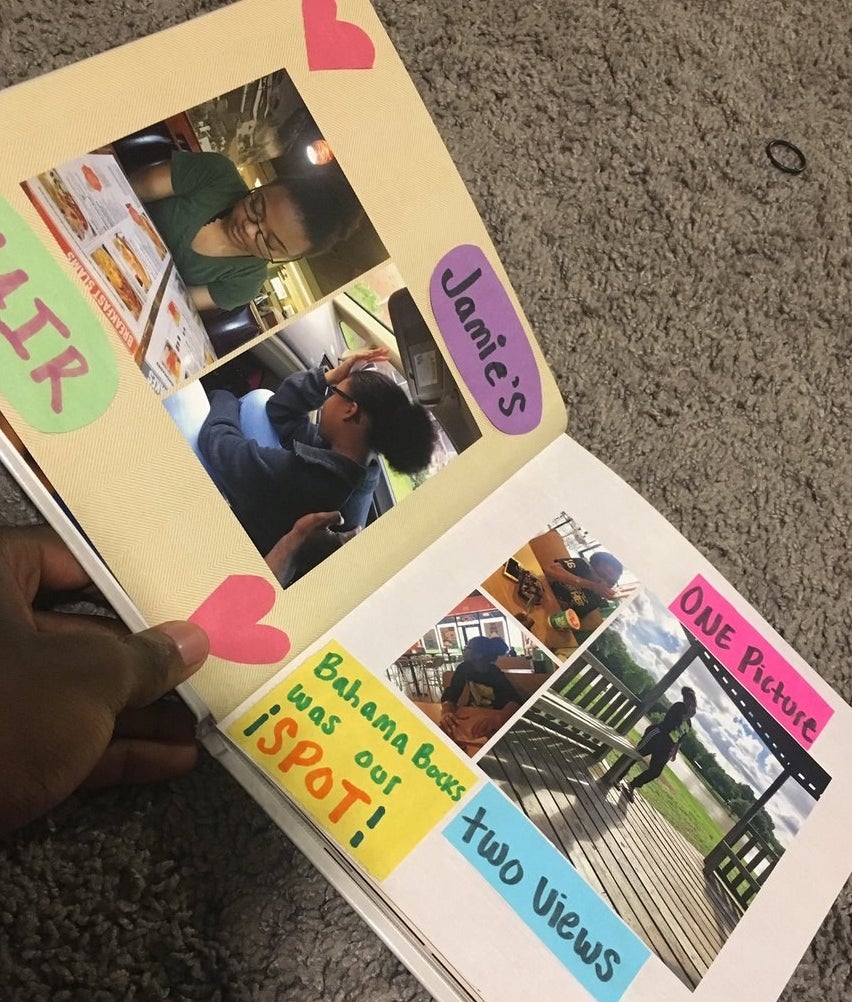 One night, he said, he went to bed fed up following multiple glue injuries. "That night, I think I got three glue-gun burns," he said. "I'm done. I'm hurt. I just left everything on the floor and went to sleep." The burns have since healed.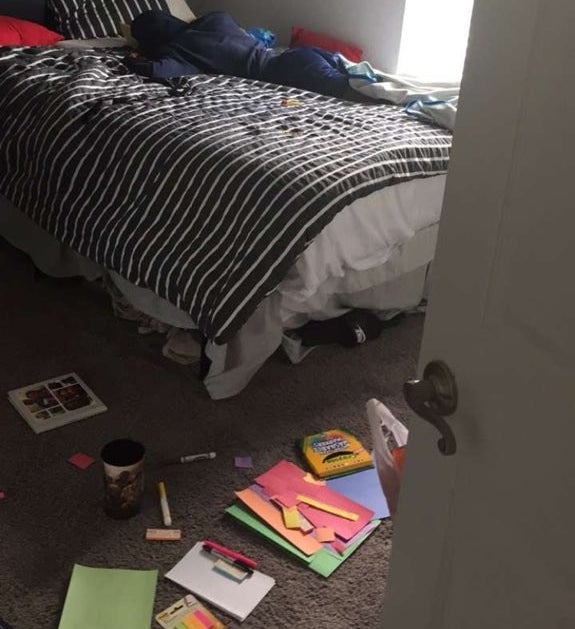 "Still Besties."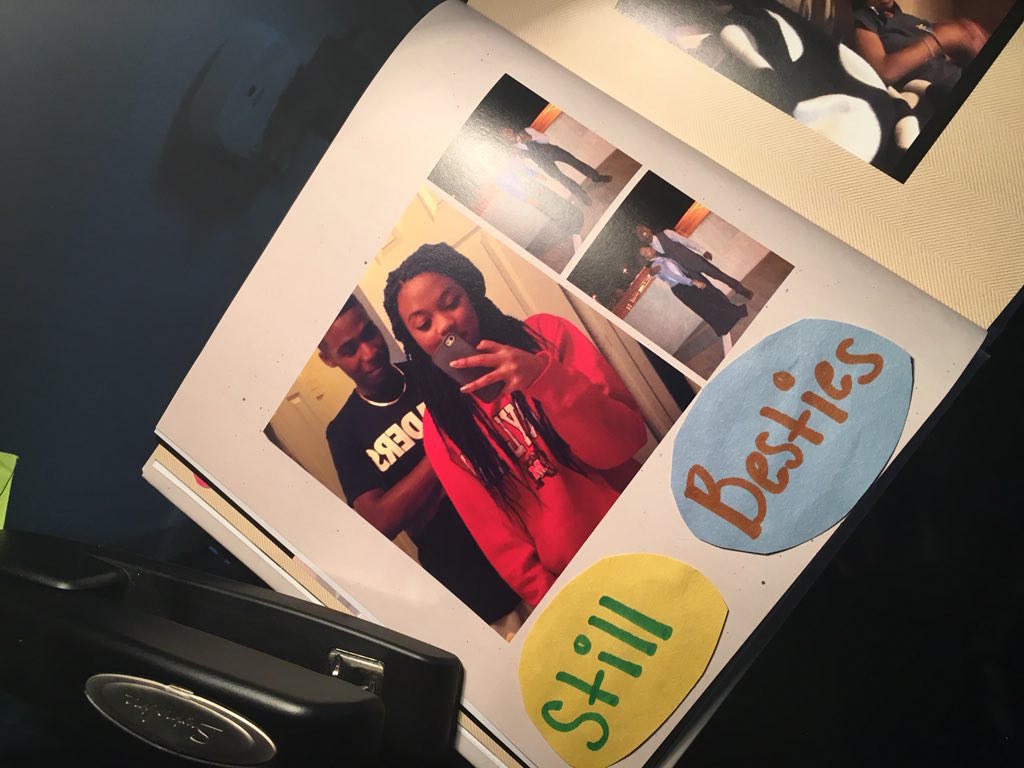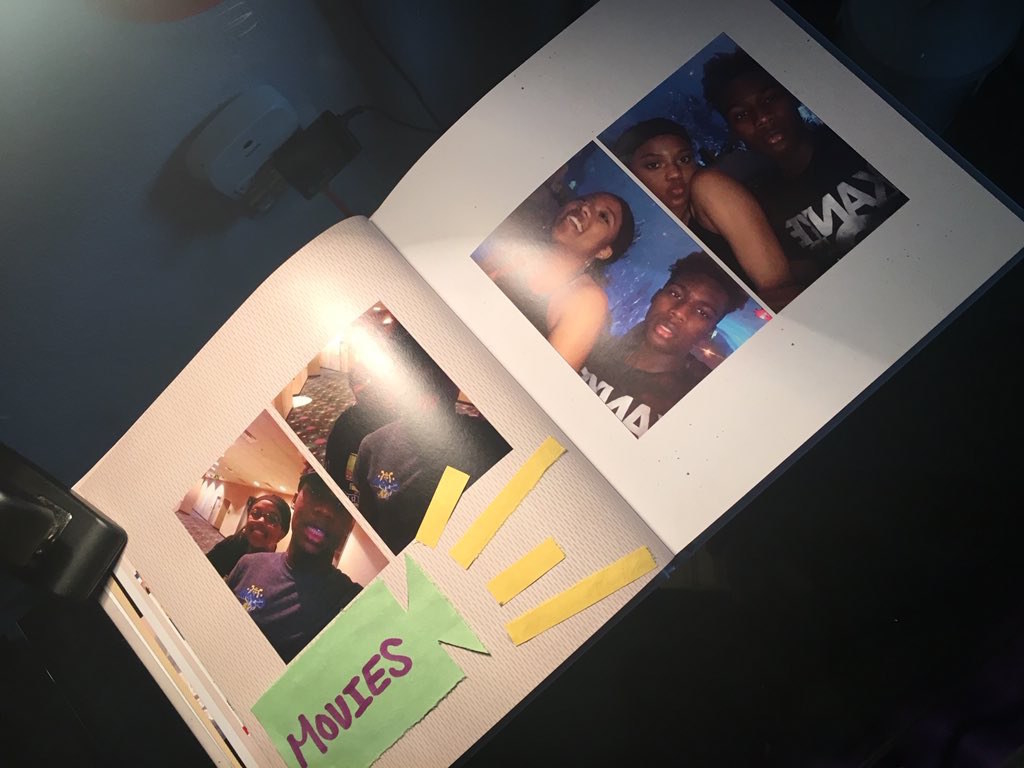 When Justin shared pics of his scrapbook — after asking Jamie's permission — people remarked on how the whole thing was pretty dang cute.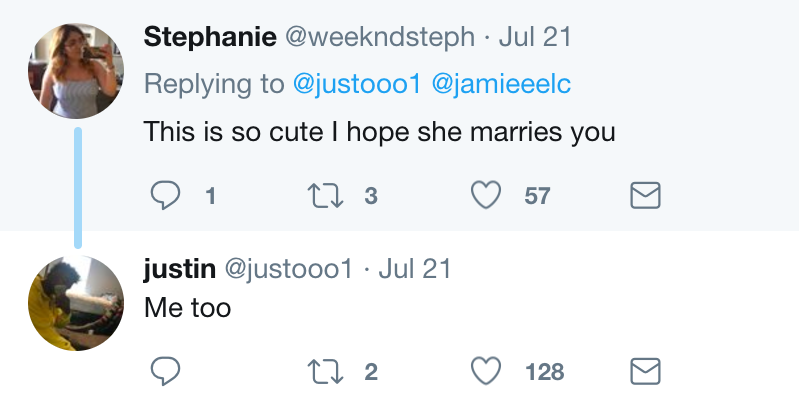 People couldn't handle the sweetness.
Most importantly, though, Jamie loved it. "It wasn't any kind of special occasion, it was just random," she told BuzzFeed News — which to her, made the surprise even more great.
She said that she looks at the scrapbook almost every day.