Earlier this month, Hailey Thomas tweeted a beautiful rhetorical question: "Did this guy really just try to shoot his shot on my anniversary post lmao"

Sophomores at Texas State University Hailey Thomas, 19, and Westin McMakin, 20, have been dating for four years. Here's one of their earliest photos together, which was taken in high school. Hailey told BuzzFeed News that the pair have "a lot of fun together."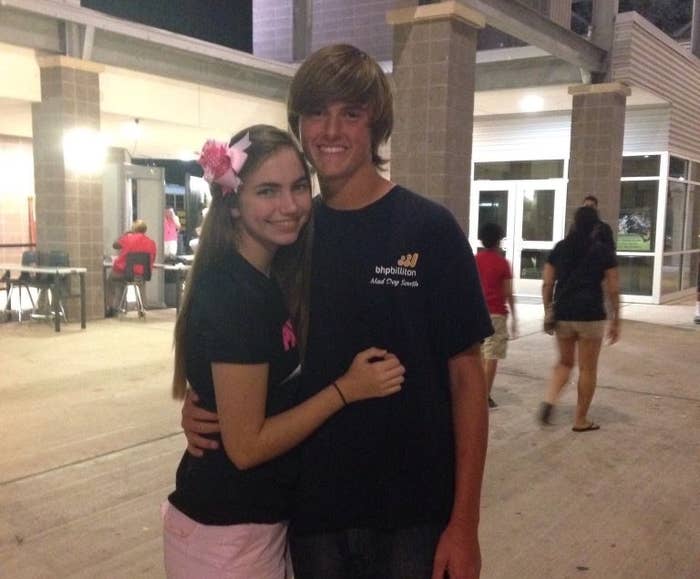 For their four-year anniversary, the two of them went out to dinner, Hailey said. The college student also posted a photo on Instagram to celebrate. She captioned the photo: "I guess you could say we've been dating FOURever😉💕 #happyanniversary."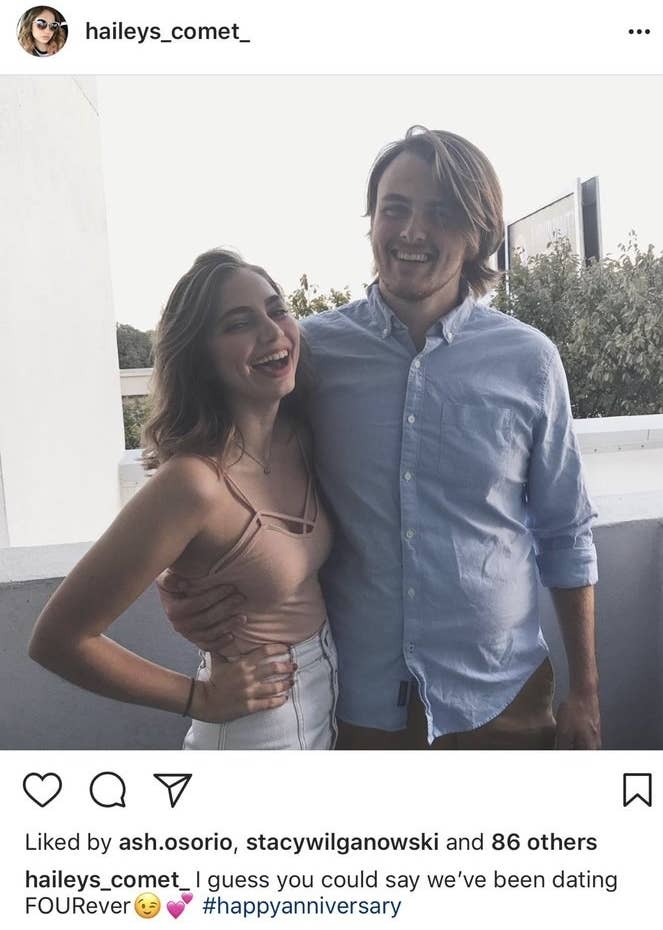 To which an Instagram user responded: "Seems like it's time FOUR a change hehe 😂😛."
Hehe.
Tons of people responded to the Hailey's tweet, saying that the Instagram user was ~shooting a shot~.
As did many others...

Things got messy!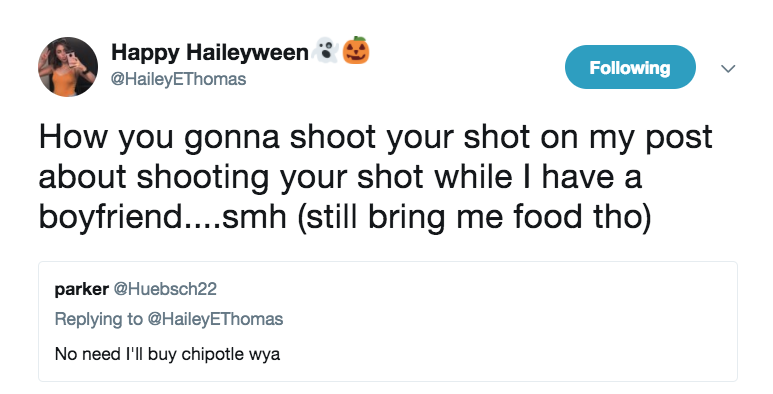 Hailey called the pun in the response to her photo "funny." She also said that she was a tad stunned by it. "I was a little bit shocked that someone would be so bold. I was like, 'Am I reading this right?'" she said.
The teen explained that she alerted her boyfriend, who "doesn't really use a lot of social media," to the comment in person. She said that the two of them laughed about it.
Westin told BuzzFeed News that, like Hailey, he found the comment hilarious. "I honestly thought it was pretty funny," the college student said.
He added that the strategy was unlikely to prove successful. "Odds are you're not going to get anywhere with it, especially not on an Instagram anniversary post," Westin said of the comment.
So, does Hailey agree that "it's time FOUR a change"? "No. I'm not planning on going for a change anytime soon," Hailey said.