On Wednesday, President Obama addressed the nation for the first time after Donald Trump's victory. In his speech he discussed a peaceful transition to his successor.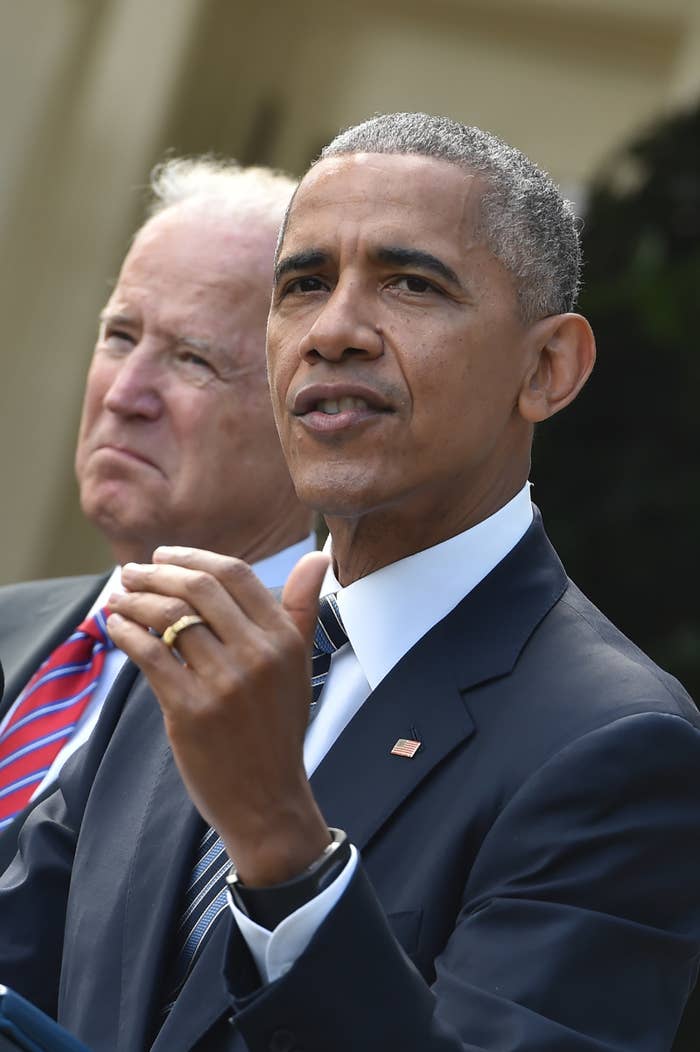 Like Hillary Clinton, the president stressed the importance of America's youth remaining hopeful.
"You have to stay encouraged. Don't get cynical. Don't ever think you can't make a difference," he said.
Many people are particularly loving a certain moment in the speech where Vice President Joe Biden popped over Obama's shoulder. He did so after Obama said, "I've lost elections before. Joe hasn't."
Vice President Biden did the sign of the cross, leaned into Obama, and said, "Remember, you beat me badly."
Many people are grateful for this funny respite, in the aftermath of the election result.
"So incredibly proud of President Obama and Vice President Joe Biden," said one person.
"What class acts," this person echoed.
At least...we have this.
"Obama and Biden's friendship warms my heart," this person remarked.