Meet writer and DIY enthusiast Sydney Presley from West Covina, California.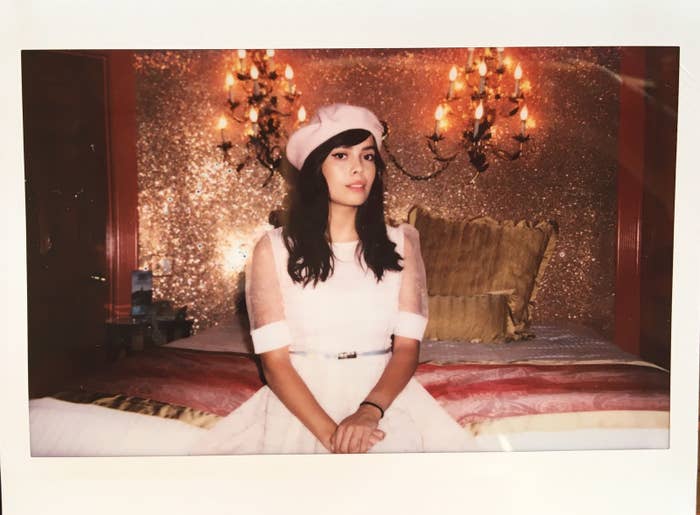 Presley told BuzzFeed News she has always made her own Halloween costumes. Here she is during her self-described emo phase.
"It's tough trying to be a Mexican Karen O in high school," she said.
Presley and her mom refer to the costumes as "haute glue."
"I'm a B on a budget and a cheapskate, so that's part of why I make my own costumes every year," she laughingly explained.
Recently, Presley shared her past four years of ~absolutely perfect~ homemade costumes on Twitter. All the costumes celebrate her Latina heritage.
One year she dressed up as pan dulce, or Mexican sweet bread. "These things sustained me as a child," Presley said.
Another year she dressed as Duros, a fried snack.
"The soundtrack of my childhood was the paletero's bell coming down my abuela's street," she said. "These are eaten with lemon and Tapatio. I'm wearing a plastic El Pato bottle. Have you ever tried strapping a glass bottle of Tapatio to your head? It's not practical."
She also transformed into "La Chalupa" from Loteria, or Mexican bingo.
"It's a fun way to hustle your family for their pocket change," she said of the game.
There was one costume in particular the internet seemed to especially love.
Presley and her pup, Moz, dressed up as Takis, and looked perfect. Presley said Takis are her favorite snack and "so worth the heartburn and red-stained fingertips."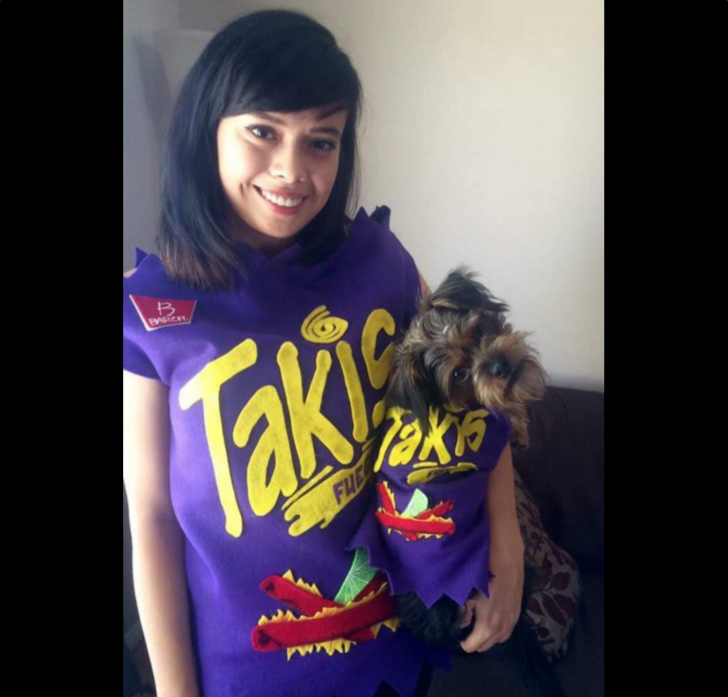 They entered this one into a Petco costume and LOST.
"We were robbed," she said jokingly, adding, "I want a recount."
People have been expressing ~lots of love~ for her Halloween creativity. "This is art," someone tweeted.
People called her "an icon," and said, "I'm literally so mad that I didn't think of these myself."
"Whoa best costumes ever," said another.
"Ur a diamond!" someone told her.
Not everyone was happy with her, but she clapped back and so did a fan. "Policing someone's pride for their own culture is w a c k," Presley tweeted.
Presley said that she feels that "it's such a great time to be Latina."
"I see so many Chicanas that are like, 'That makes me so happy,' and that makes me proud," she said.
She promises to share this year's costume, but wants it to be a surprise.
This is Presley's newest creation.