Meet 19-year-old Cheyenne Halsey. She's a veterinary assistant and college student from Dayton, Ohio.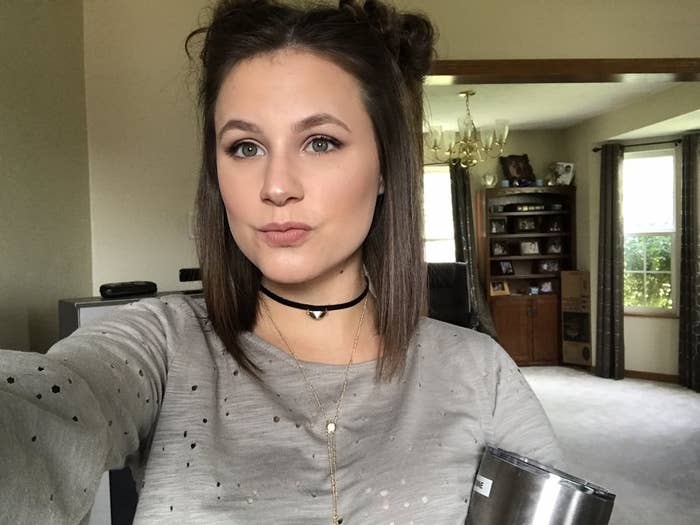 On Monday Cheyenne spoke up for ~what she believes in~ and it HAS GONE MASSIVELY VIRAL.
The tweet ignited a debate about the best method of acquiring pets.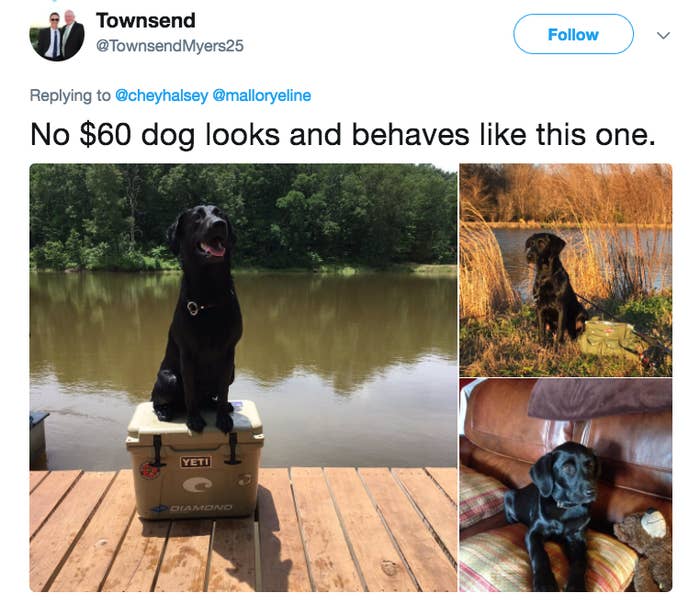 And apparently inspired someone to look into adoption.
But MOSTLY Cheyenne's tweet inspired a ton of people to share some really great pics. Like this one of a blissed-out pup with a "plum-colored nose" rocking some pink flowers.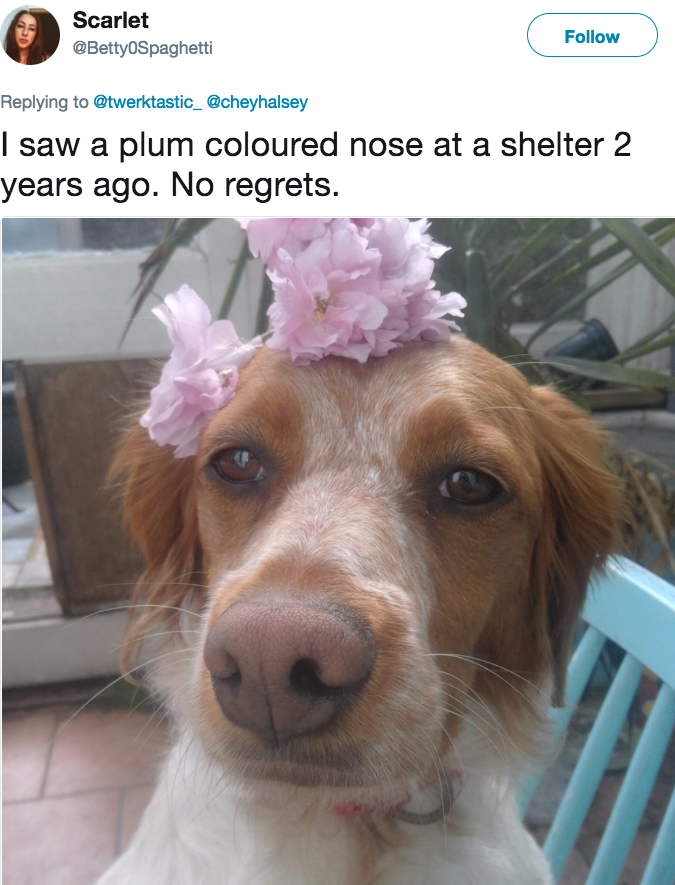 Or this pic (Cheyenne's favorite so far) of a dog wearing a flower crown.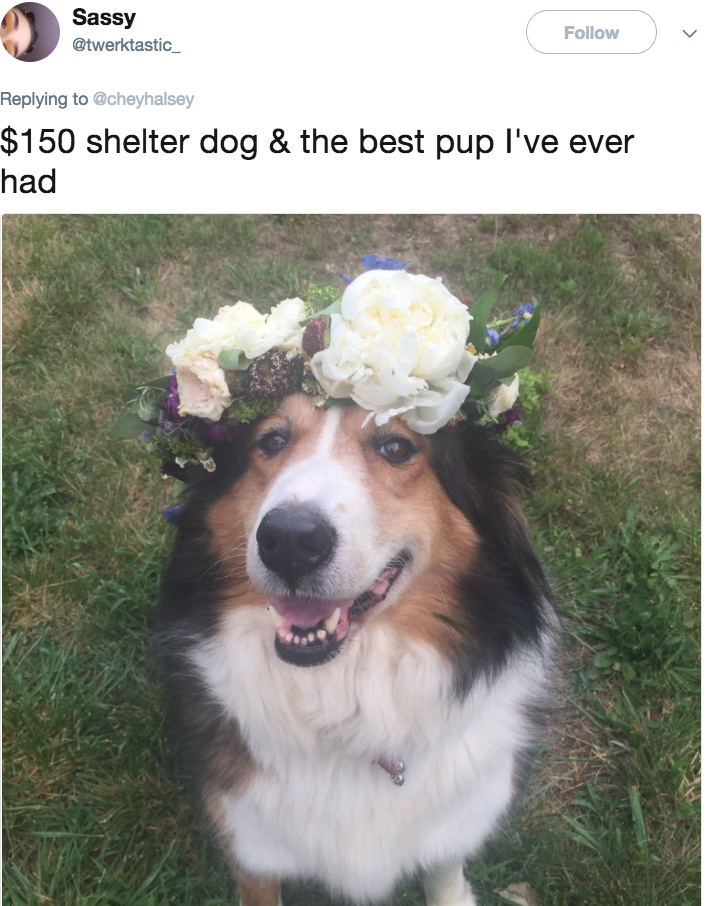 BOO!
There were pics of small dogs.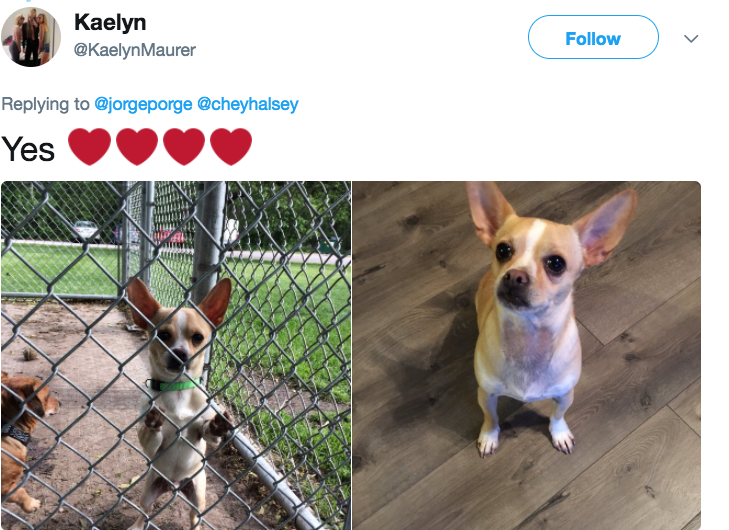 And big dogs.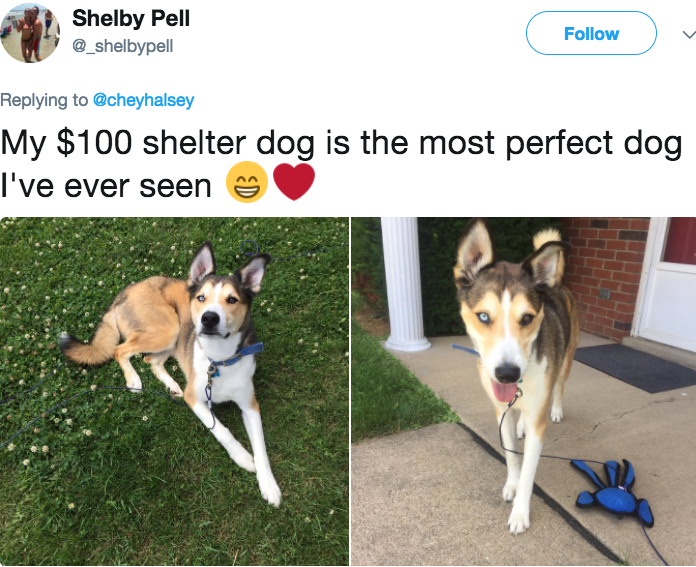 "I still scroll through just to see the dogs," Cheyenne said.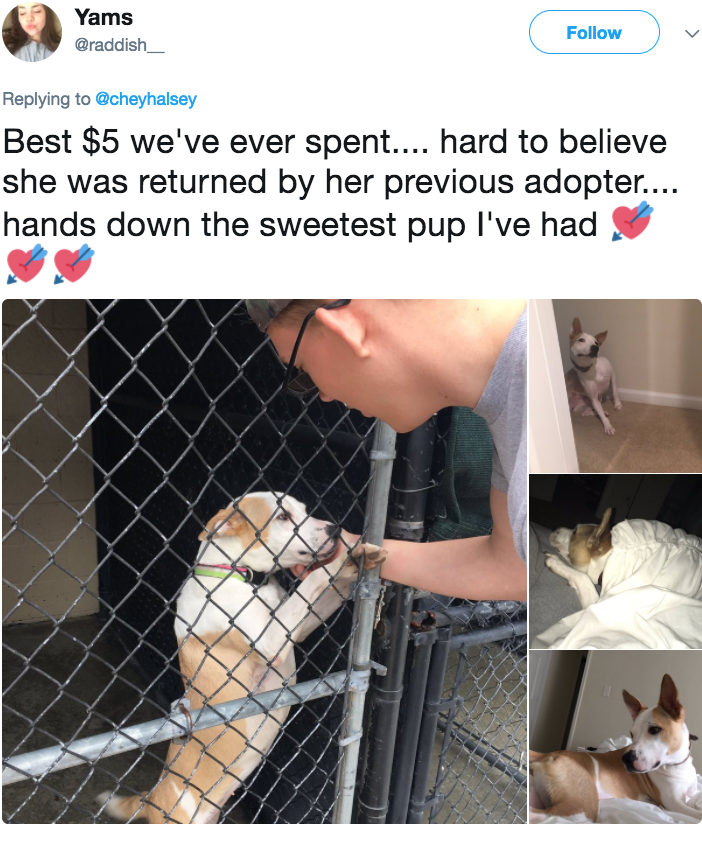 Look at these two.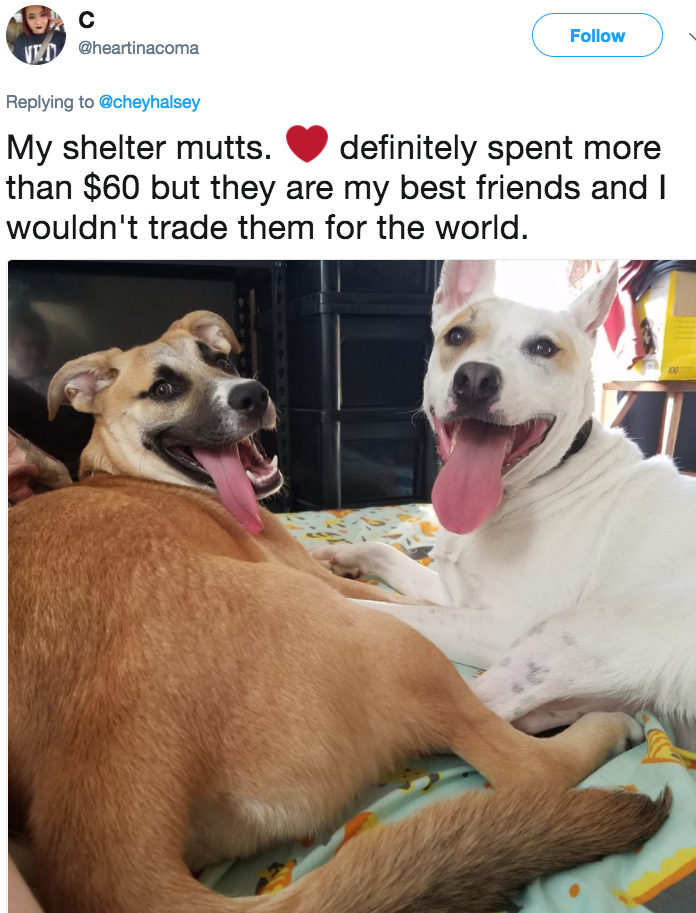 Hello.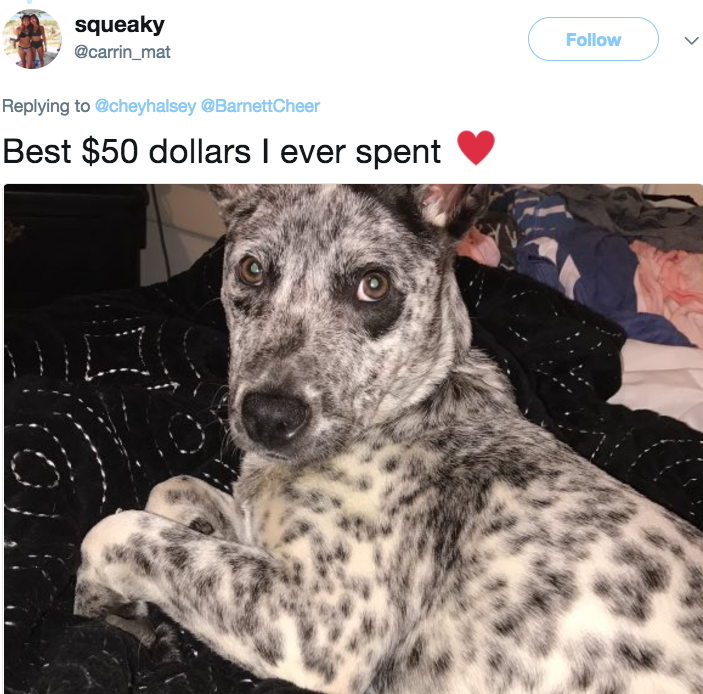 Oh, and cats!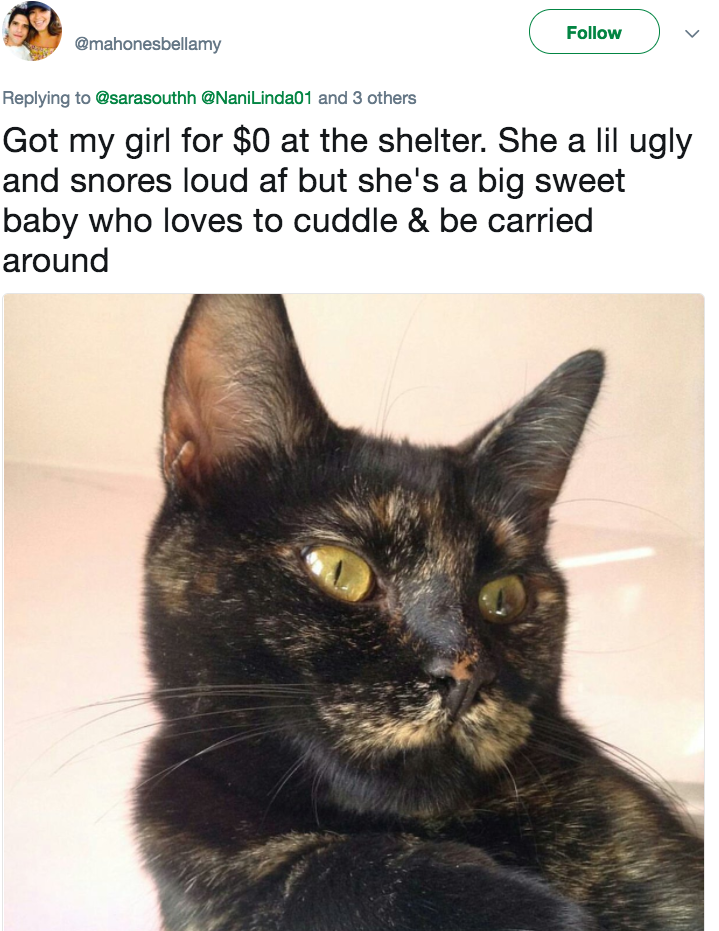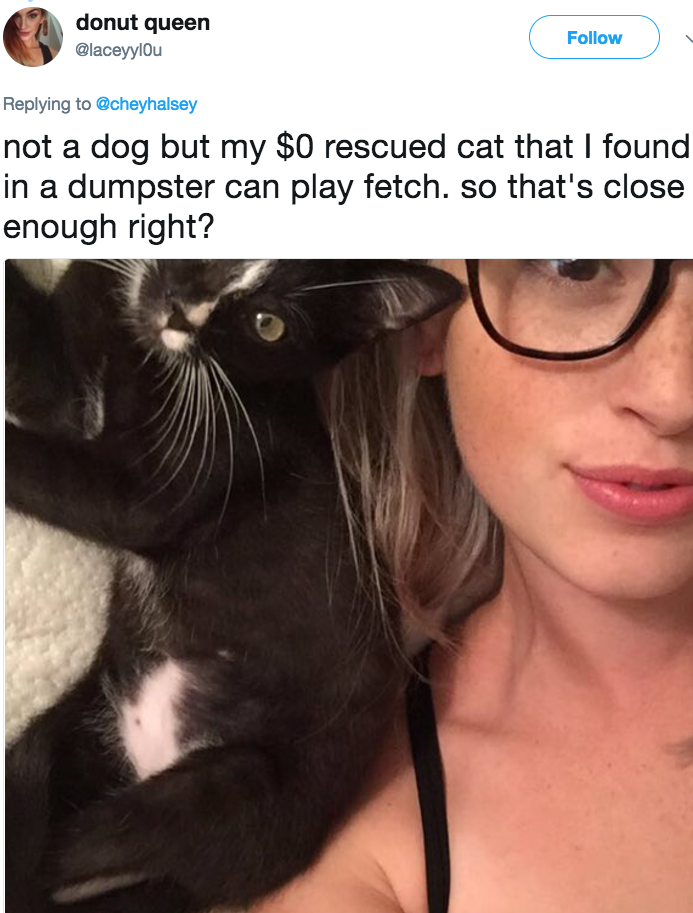 Look at these ones with lopsided ears.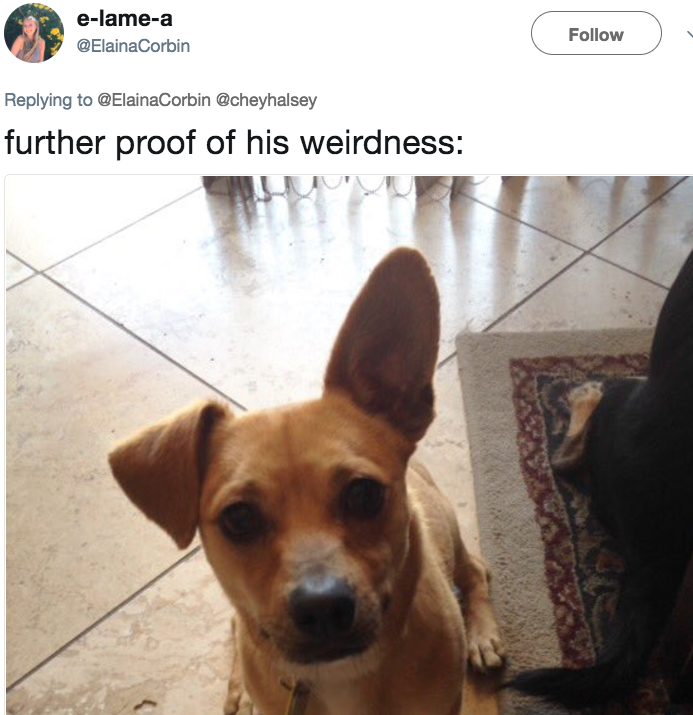 Twins!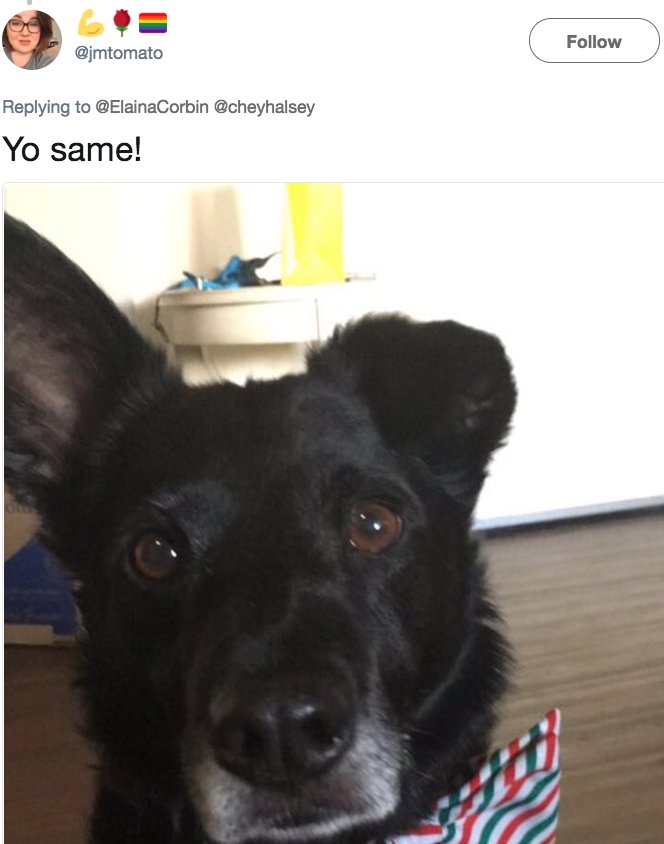 Like Cheyenne, this person seemed to appreciate the pics.
I mean, look at this "goofy lil meatball."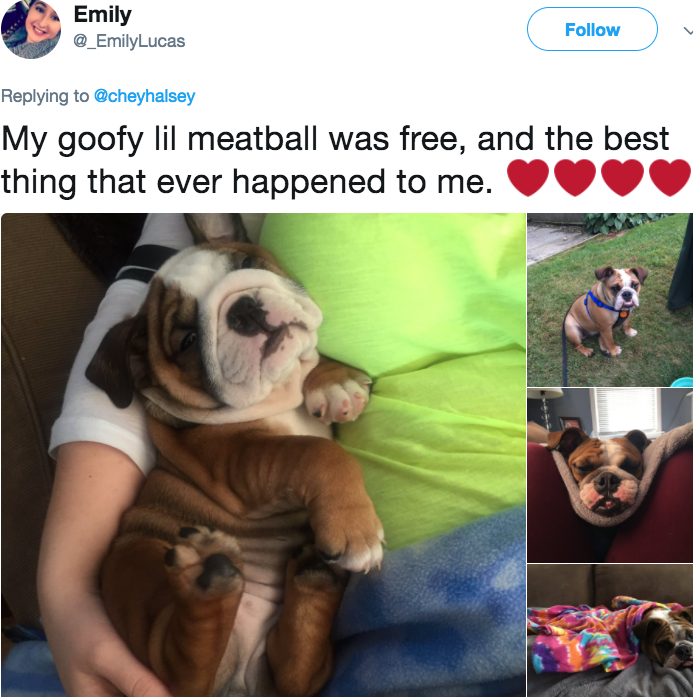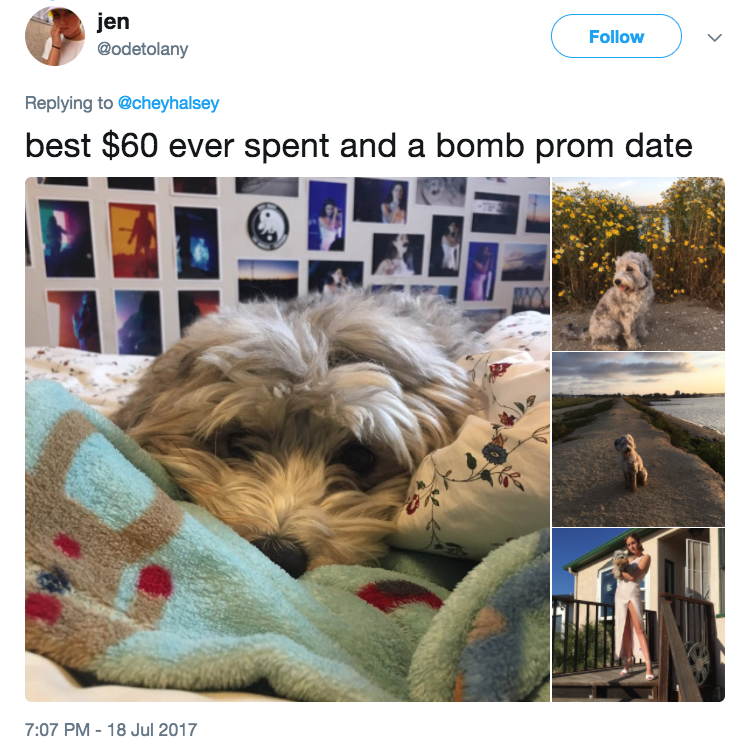 !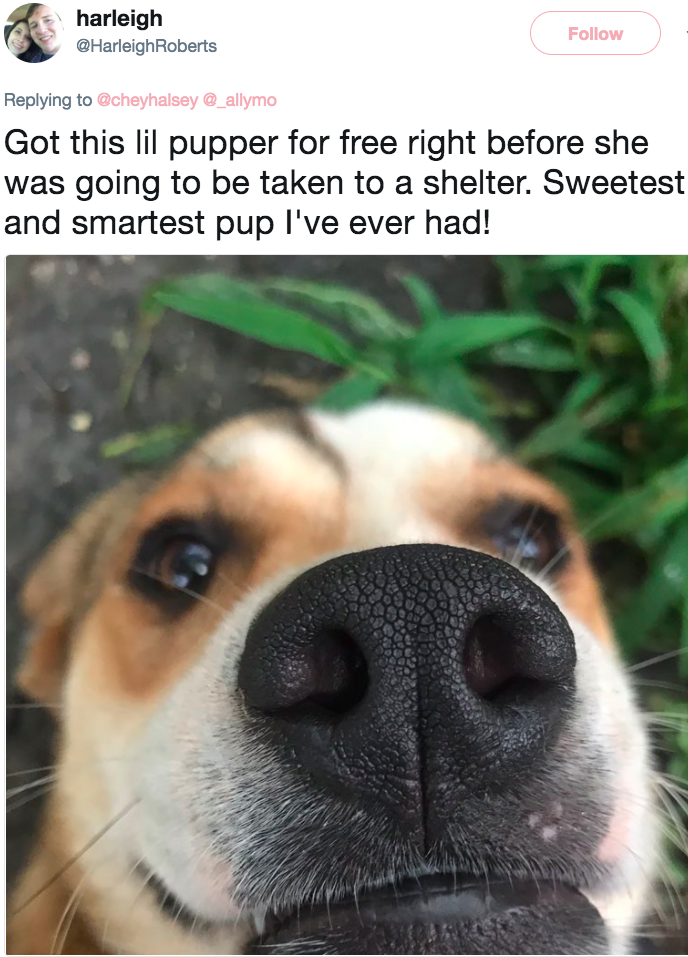 I leave you with this "chicken nugget."