Madison Sorrels, a 20-year-old from Tulsa, told BuzzFeed News that she visited the shelter around a week ago.
She was there to adopt this 2-year-old guy named Norman.
At the shelter, she took a photo of a man making a donation and posted it to Twitter. "I thought it was really sweet," she said. "If this picture of this old man donating tennis balls to the animal shelter doesn't make your day then idk what will," she wrote.
"I decided to post this photo because it really did just make my whole day better!" she said.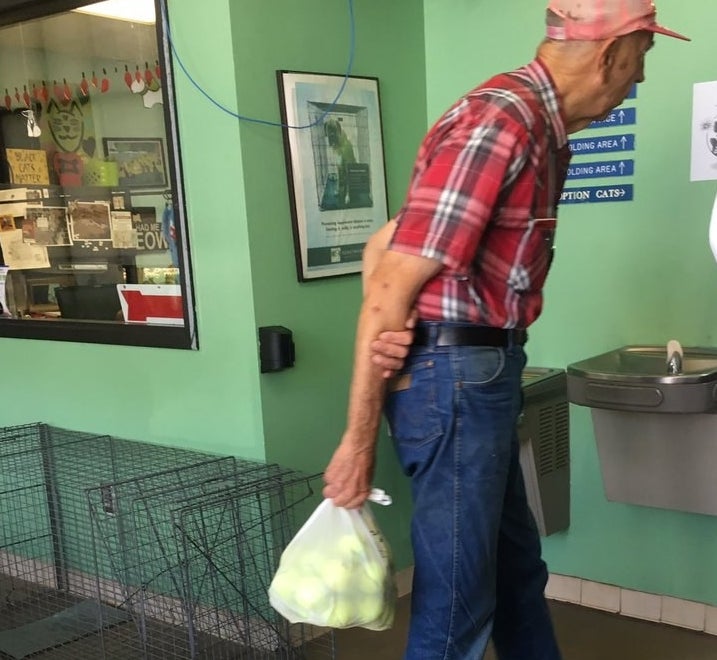 She wasn't the only one.
A lot of people *cried* in response to the pic of the mystery donor.
"It's a sweet message," Sorrels said of the photo. "You're never too old to give your time and donate."
A spokeswoman for Tulsa Animal Welfare reviewed the photo, and confirmed to BuzzFeed News that the man pictured donated to the shelter.
"This gentleman donated the tennis balls in memory of a much loved dog," the spokeswoman said.