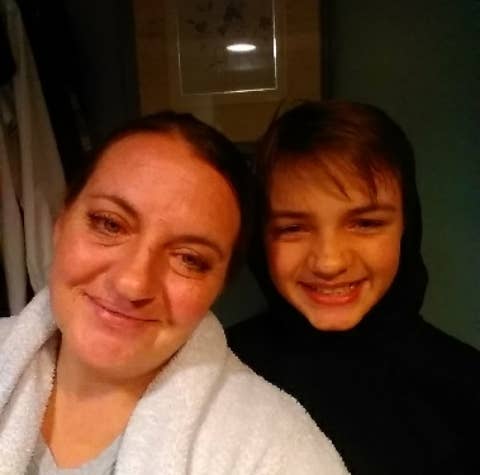 A mom in Grand Blanc Township, Michigan, turned to law enforcement last week when her son wasn't ready for school on time.

While many people found the parenting move brilliant and even funny, others thought it was excessive. "That is a waste of public resources," one person said of the mom's decision. "This seems a little nuts to me," someone else responded.

But the mom, Crystal Towns, told BuzzFeed News on Tuesday that she is fine with her decision to call a police officer. "No regrets," she said. "Not at all. I would do it again."

The mom's understanding is that she was making use of a "resource."

"I was being a parent. It takes a village, and I was trying to utilize the resources that we have." She recommends that other parents "do the same thing."

The mom works three jobs. "I don't have time for him to be screwing around in the morning," she said. Before Thursday, she had warned her 13-year-old son, Zachary Towns, that if his pattern of lateness continued, she would turn to the school's resource officer.
So, she did just that. "I said, 'No, no more excuses,'" the mom said of how she responded to her son's explanation for his lateness that morning (blaming his little sister). "I've had it, and you're going to learn a lesson today."

The mom called the school's resource officer directly, who then escorted her son to Grand Blanc West Middle School.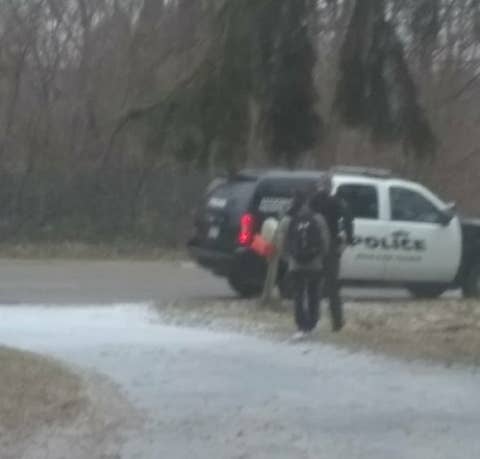 In a statement to BuzzFeed News, police Chief Ron Wiles said that he was "glad" the officer was able to assist the mom.
"It's our belief that kids who regularly attend school will have a better chance of staying out of trouble and staying on a path for future success," Wiles said.
"Our School Resource Officers truly care about the safety, growth, and development of the students in our community and I'm glad we were able to help this family when they needed it."
As for the mom, she is confident that she won't have further trouble getting her son up for school. She said his behavior has already changed. "He said, 'No, Mom, it's not going to happen again.'"

The mom stressed to BuzzFeed News that her son is "not a bad kid."

"He's just a normal teenager," she said.