Hello everyone. We need to talk. Women are revealing that one of the creepiest social networks out there is actually LinkedIn, and they have the receipts.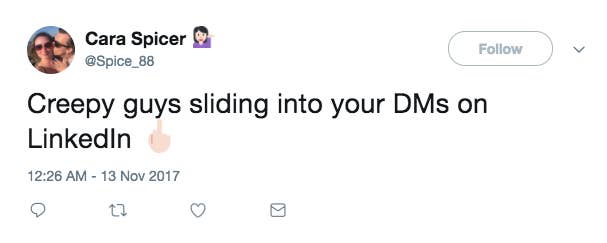 Several women told BuzzFeed News that they've dealt with unwanted messages from people on the job-seeking social media platform. Take this from "a dude I've never met..."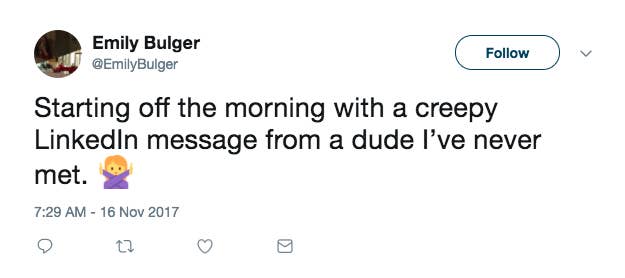 "Dear Men," Shenouda began.
Kayla Donnell, a 23-year-old recruiter who lives in Chicago, told BuzzFeed News that users on the platform sent her "creepy messages" on her birthday.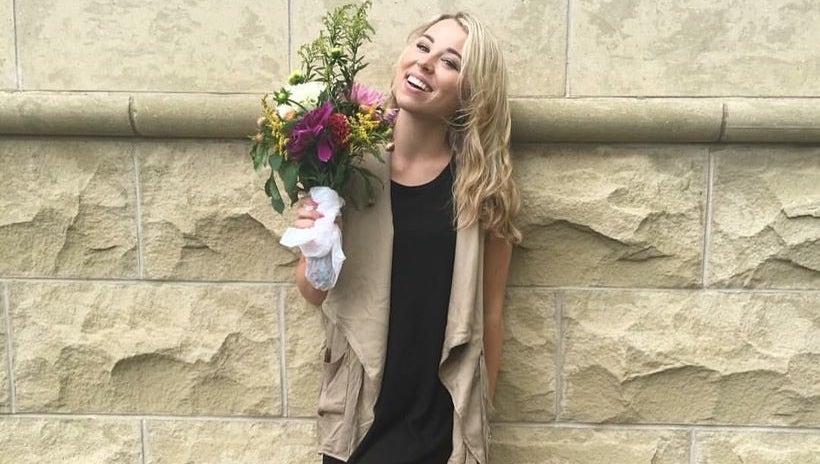 Here are some of the messages. One user sent her a rose emoji.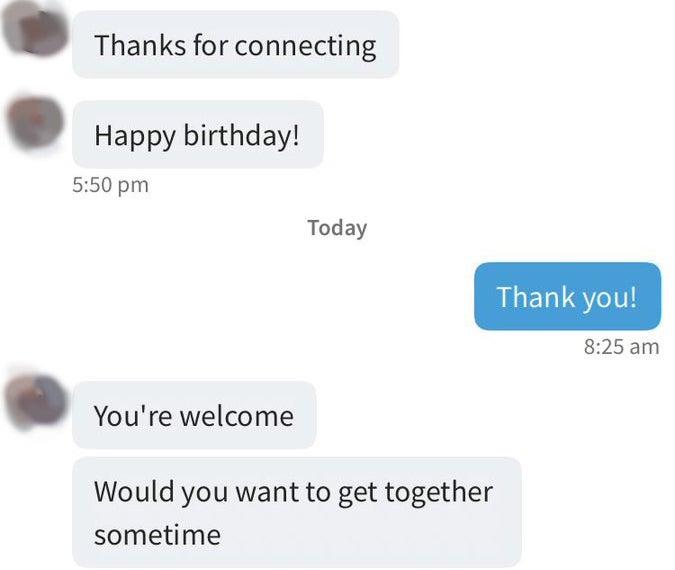 "LINKEDIN IS NOT TINDER," she declared on Twitter.

Another woman, who lives in Austin, said that, because of the messages she receives, she believes LinkedIn lacks value.
"I get messages from contacts that send me emoticons and use networking as an excuse to get a response and then comment on my appearance," said Julia Cheek, 33, the founder and CEO of a health tech startup called EverlyWell.
"It's not as common as the spam, but it happens frequently enough that I literally don't think LinkedIn has value anymore."
Barbara Tejada a 41-year-old recruiter and business owner based in New York, said she received an email with the line: "I must confess you are pretty with a great profile."

Her email address is public on the platform. "As a recruiter, I want to make it easy for people to get in touch with me," Tejada said.
She said that her experience on the platform has overall been positive and that it's frustrating people use LinkedIn improperly.
"I go to LinkedIn to do my job," she said. "If I want to go on dates or catch up on politics, there are other platforms I can use."
"FREAKING LINKEDIN," Mary Clark said about the site on Twitter.

"I went into LinkedIn with the thought that it's for professionals and that I would be treated as such," said Clark, a 23-year-old program director of a radio station in Kentucky.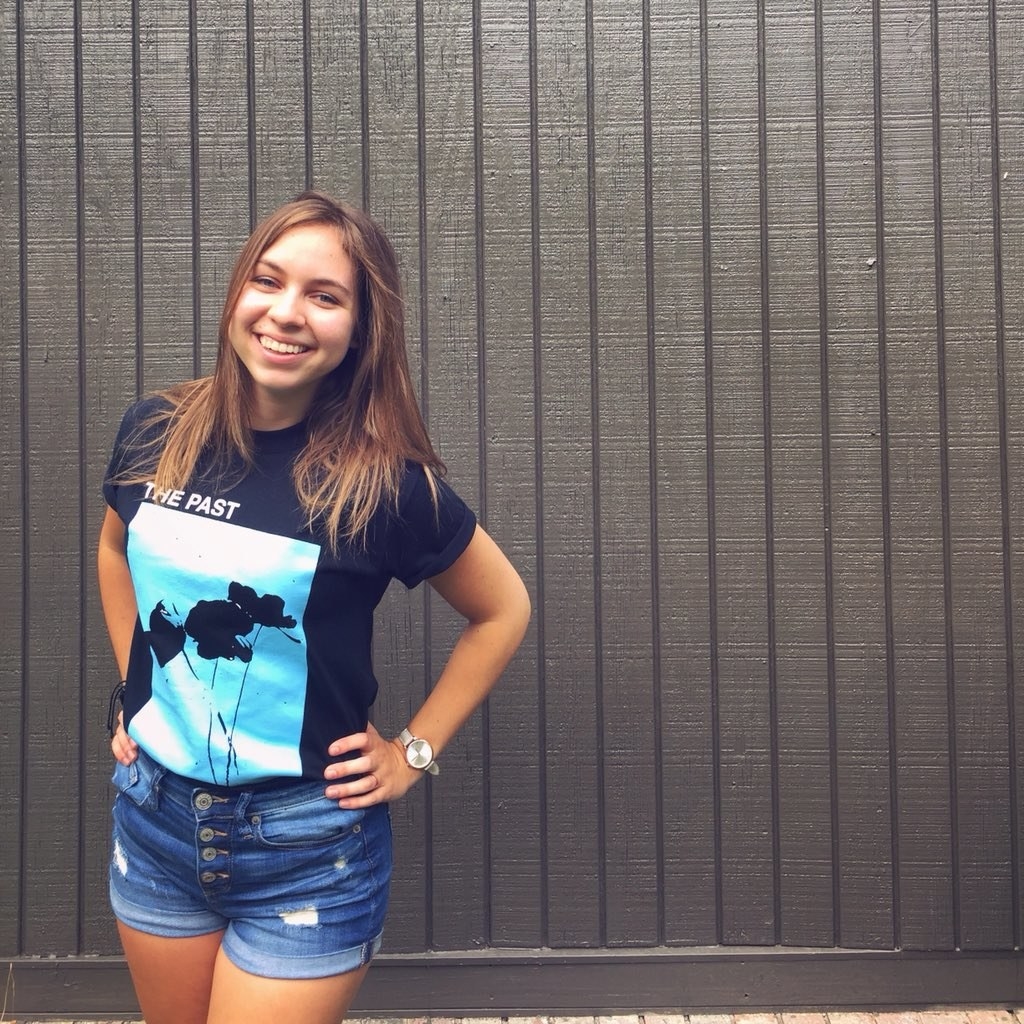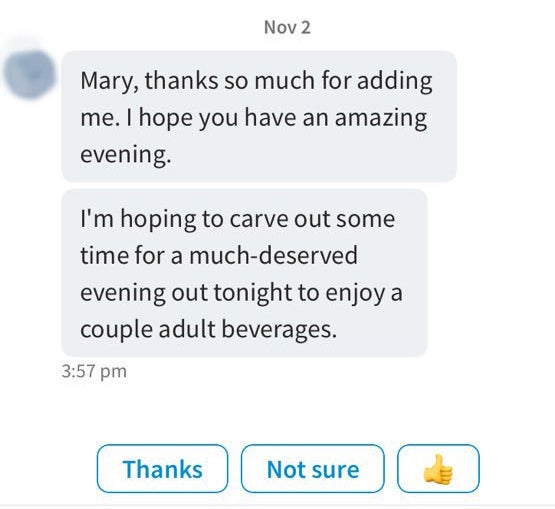 "No social media site is safe," Clark concluded.

"It is not acceptable to send unwanted romantic advances or other similarly inappropriate communications on LinkedIn," said Nicole Leverich, the senior director of corporate communications for the company, in a statement to BuzzFeed News.
"We encourage members to report any messages of this nature as they would violate our User Agreement or professional community guidelines," she said.
"Our team investigates and takes appropriate action, which could include a permanent restriction from LinkedIn, when we are made aware of an issue."
Leverich said that there is a block feature on the platform and that users "can control what type of messages they'd like to receive."
"For information on how members can report an inappropriate message, see here. Members can also block other members so that they no longer see each other's messages, profiles and updates — more info here. Additionally, members can control what type of messages they'd like to receive within their settings."
Paige LaDue, 22, who works for an event planning and entertainment company, said that the nature of LinkedIn affects how she responds to unwanted messages.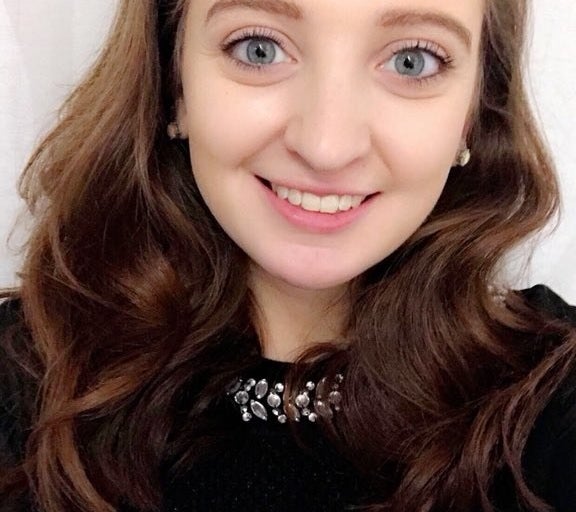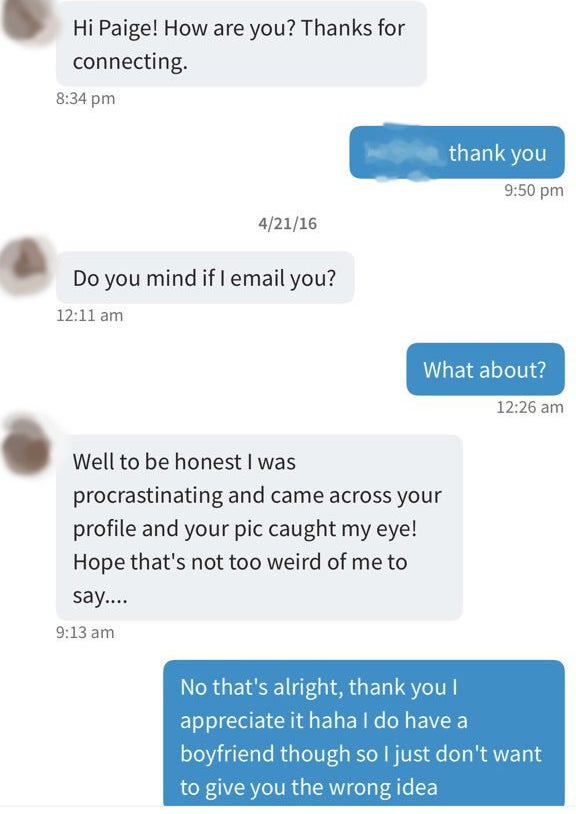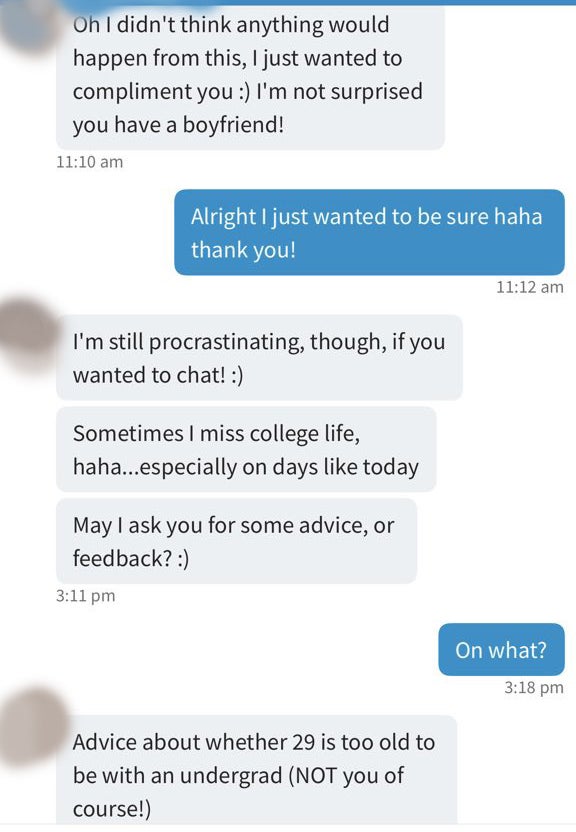 "It's really awkward to get messages like these because it's LinkedIn, and you never know who will actually try to connect with you in the future," she said.
"On Twitter or Facebook, I'd ignore messages like these, but what if I had to work with this guy in the future and was rude to him on LinkedIn?" she said. "I feel like there's pressure to be nice to these types of guys on LinkedIn."
"Welcome gorgeous and good luck."