This is Chris Nervegna, a 22-year-old from New Jersey. Recently, Nervegna was watching Bob Ross on Netflix with his buddies before attending a church service. That night, the group decided that Ross was the official ~inspo~ for Nervegna's upcoming birthday party.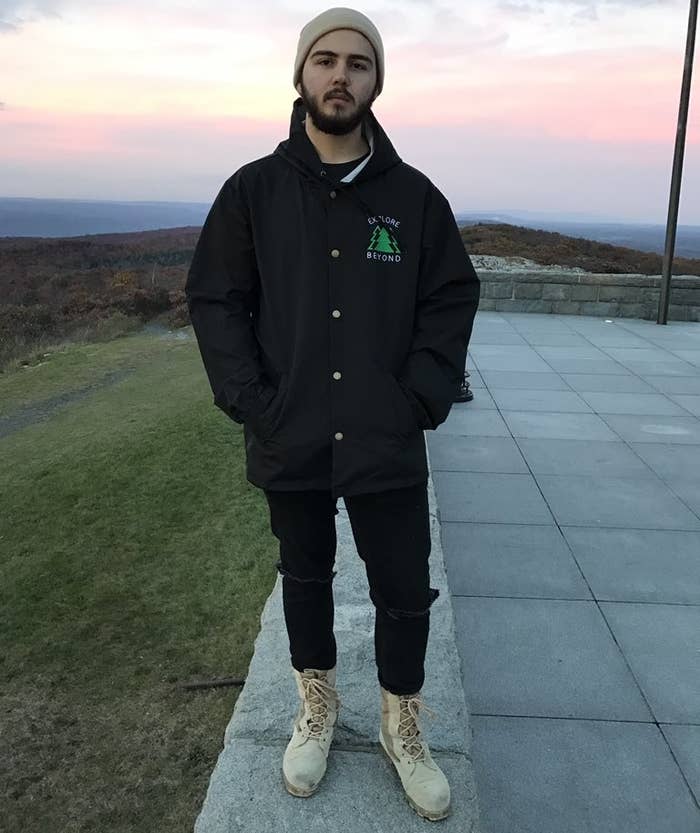 On Saturday, after purchasing paints and priming canvases, the friends painted along to Ross's soothing voice to celebrate Nervegna's birthday. They paused the episode at moments to allow for more time. "I can't explain to you how bad the paintings were coming out in the beginning. I mean, absolutely horrible," Nervegna told BuzzFeed News.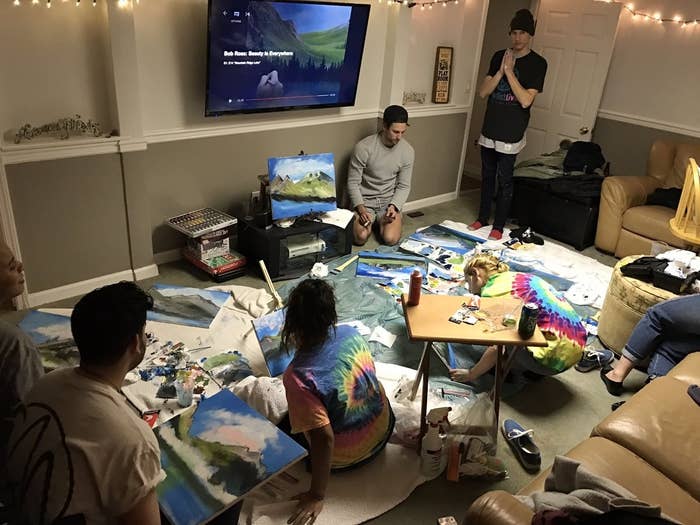 "Towards the end," Nervegna said, "everyone's started coming together and looking amazing. I was shook."
When the group finished, awards were distributed. Stef, for example, won for having the "saddest trees."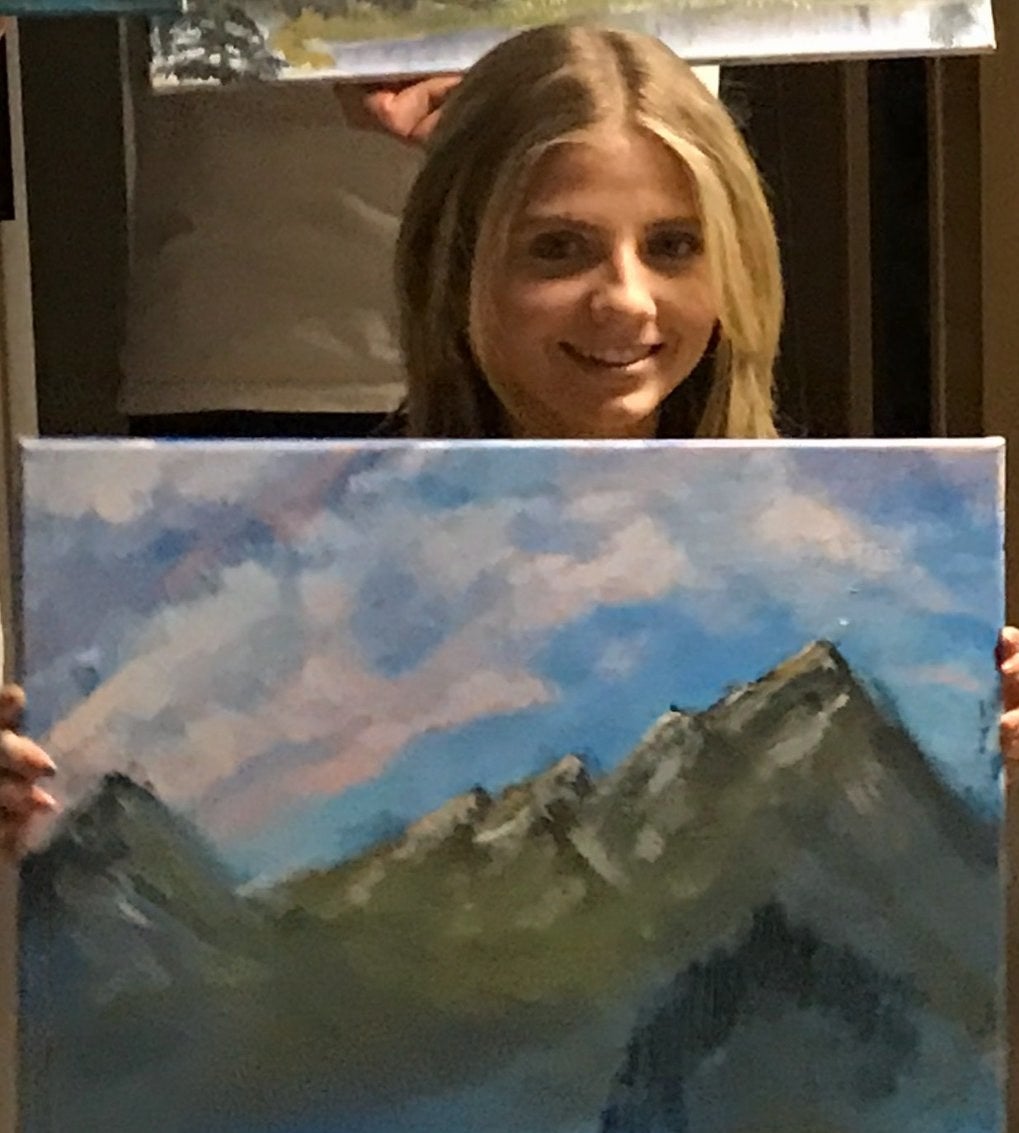 Nervegna shared photos of the birthday party on Twitter, and people are pretty obsessed with the idea.
Many thought that the celebration was the cutest.
Someone shared photos from another Bob Ross party.
And lots of people made plans.
"BOB ROSS IS GOAT," Nervegna responded with encouragement to the attention.
For those embarking on their own version of the party, Nervegna cautions that capturing Bob Ross's painting style is no simple feat. "Your painting will most likely not look anything like Bob's," he said.
"It's all about having fun with your friends who love you and are down to have a good time with each other," he added. "Just paint those happy trees!"
This won't be the group's last Bob Ross painting party. "We absolutely will do it again," he said.