Meet Gary and Shayna Gutierrez. They live in San Antonio, Texas with their two kids: 3-year-old Camila and 4-month-old Jonas. Gary told BuzzFeed News that on Wednesday, little Jonas received a head-shaping helmet that he'll have to wear for 3 to 6 months.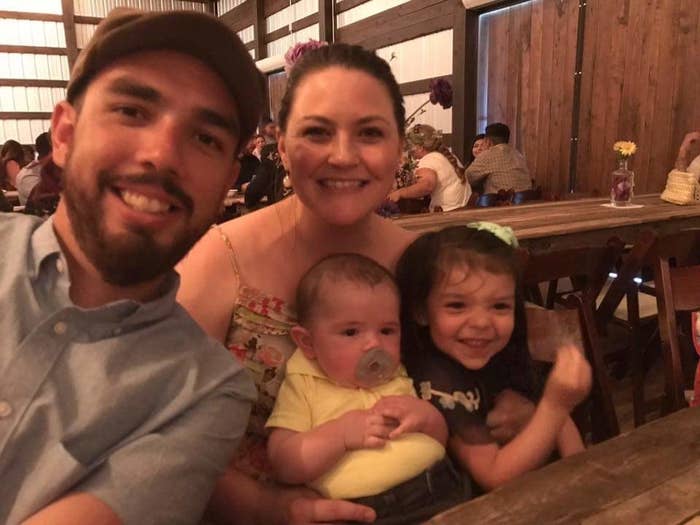 Here's Jonas at his helmet fitting.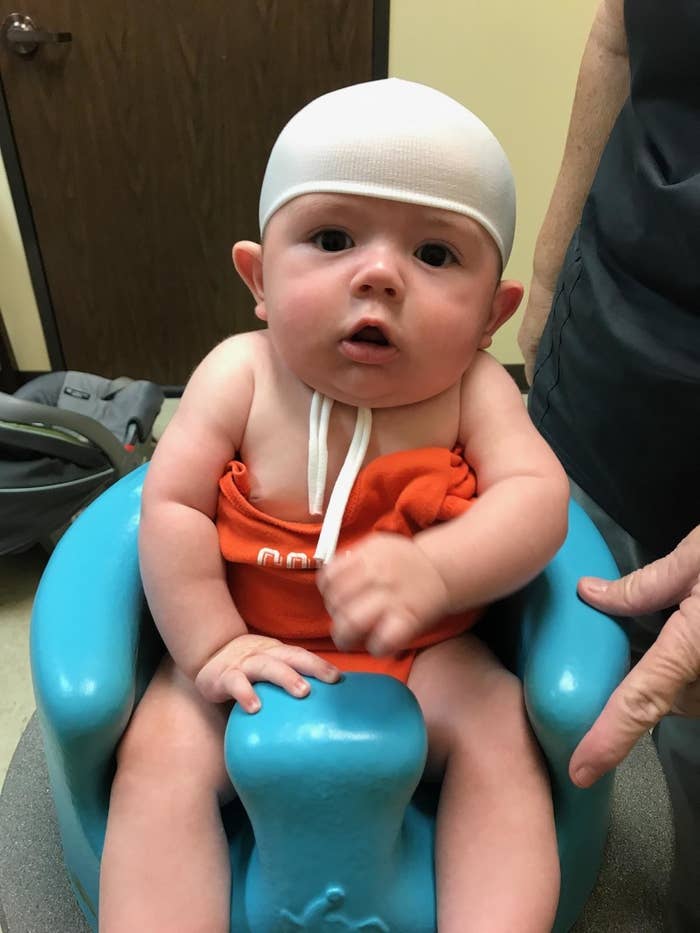 Ta-da!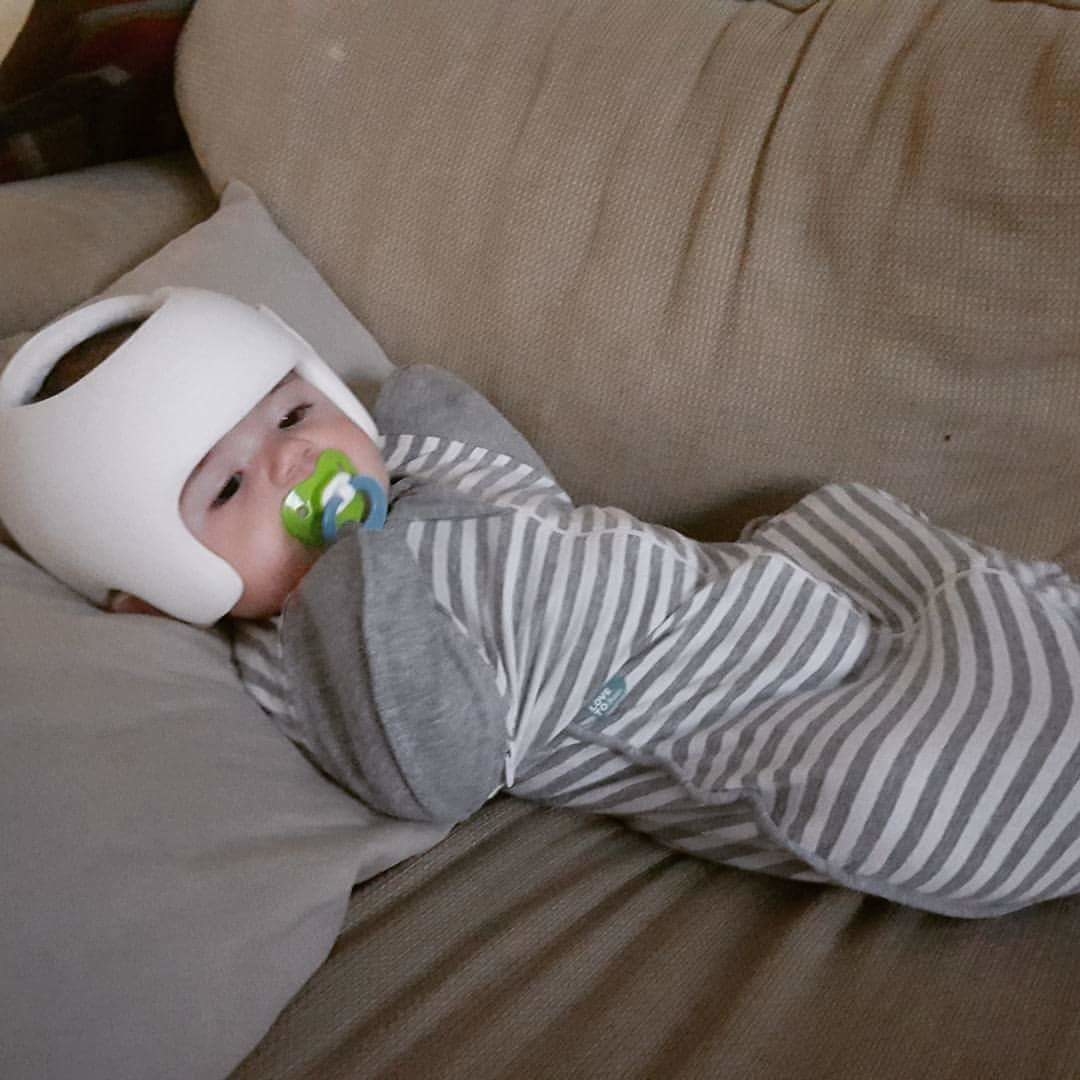 On Saturday, Jonas's older sister Camila put on a helmet to match her little brother, and then the dad joined in too.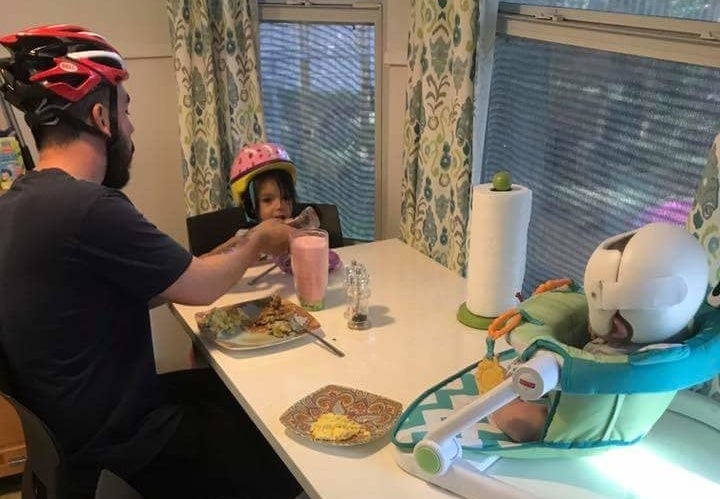 When writer Shea Serrano, Gary's cousin, tweeted a photo that Shayna took of the family chilling in their headgear, people were so touched.
It made this person happy.
And people shared MORE pics of helmet-wearing babies.
One person seemed inspired by the family solidarity.
The dad said that Saturdays — the only day the family spends all together — will most likely be helmet days going forward. "I think it will be a normal Saturday routine for our family," he said.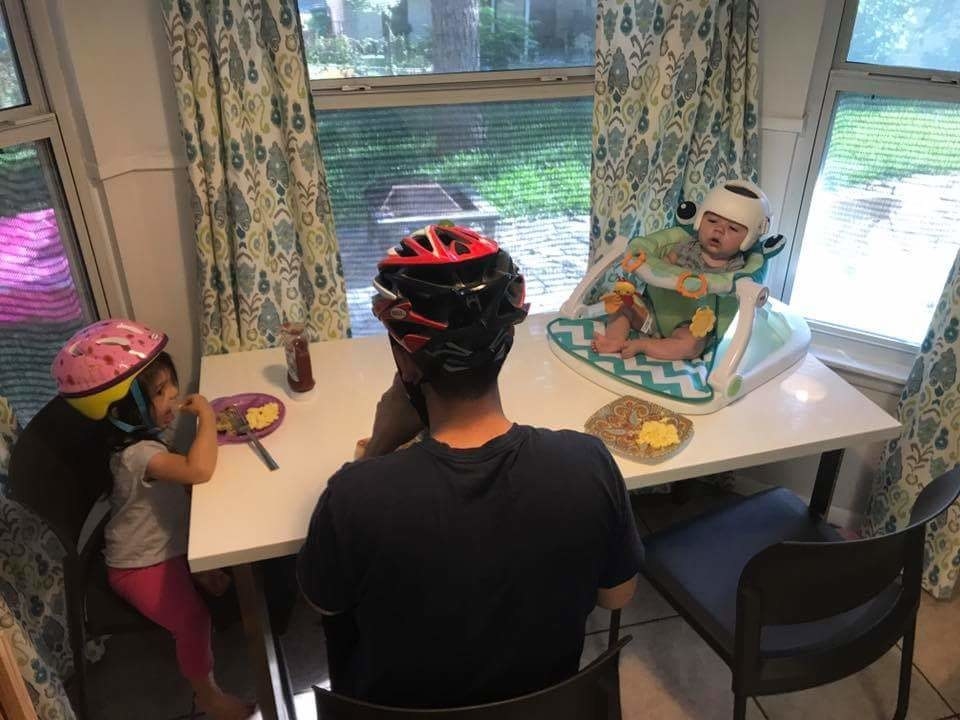 What a lucky little brother!