Meet sisters Danielle, 20, (on the left) and Michele Sykora, 22, and last but not least, Danielle's guide dog, Thai.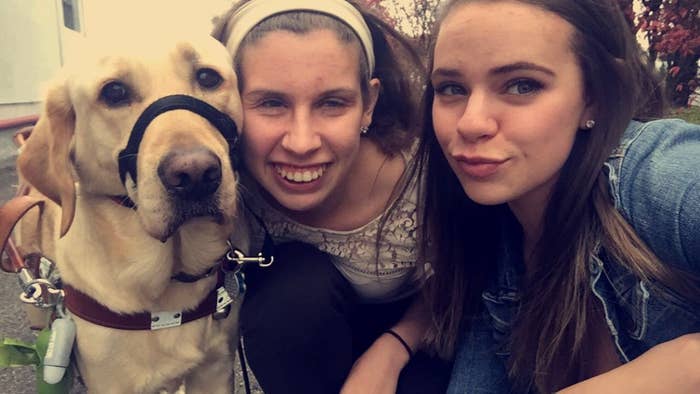 Sure enough, the dog did. Michele shared footage of the brief but beautiful moment and her own muffled laughter on Twitter.
From the very beginning, Thai has been mischievous, his owner told BuzzFeed News. A week after she got him, Danielle said, he jumped fully onto a cake.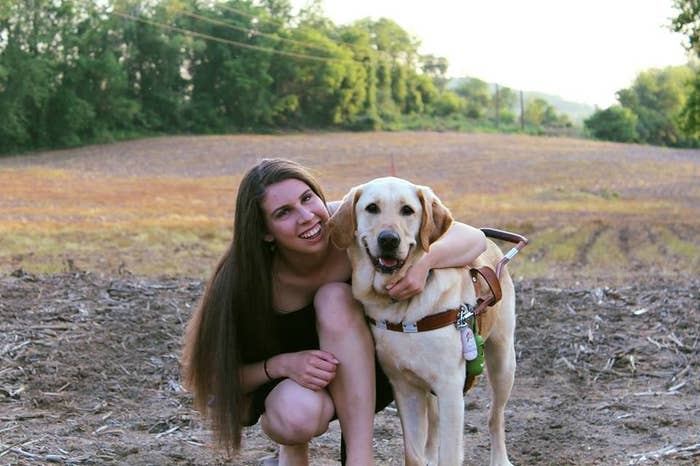 She said that sometimes Thai goes wherever he wants. "Sometimes he shows me places that he just likes," Danielle said. "He'll show me Starbucks, because he knows I like to go to Starbucks, and he'll show me the pet store, because treats are fun."
Danielle said that Thai has received treats at Starbucks as well. "He's had a puppuccino, like, three times in his life, but he's always hopeful he'll get another one," she said.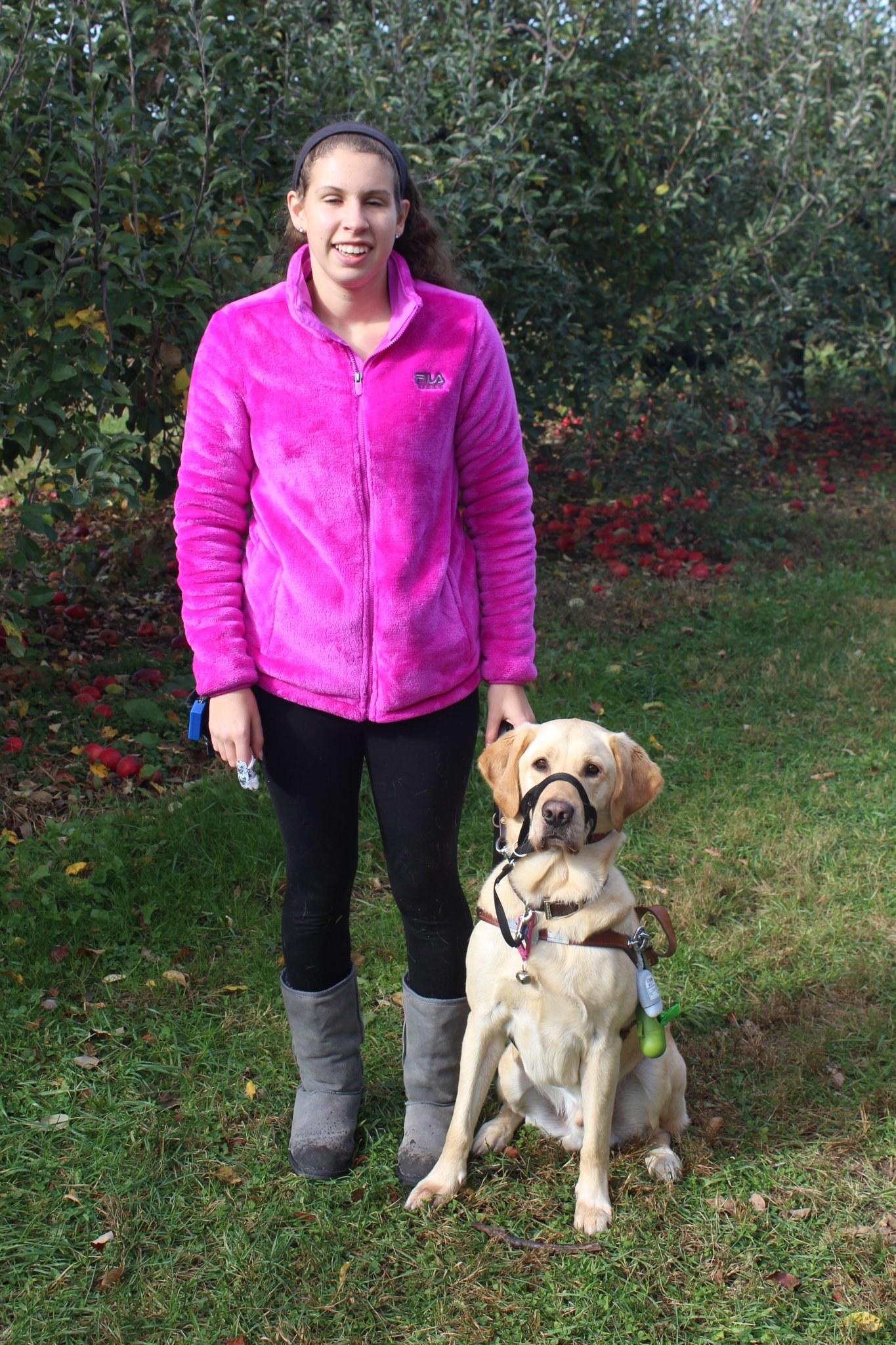 In response to Thai's "Cool Dog Gear" excursion, people shared their own stories of dogs up to no good.
"Lyric always tries to walk me to the park," someone else responded, calling the moment "classic guide dog behaviour."
Another person was disappointed that Michele revealed Thai's maneuver. "Let him be great," he instructed.
One person called Thai "legendary."
In conclusion:
And: