This is Sierra Sessions with her grandmother, Linda Merrill, who her family calls "Grams" and "G." They live in Utah.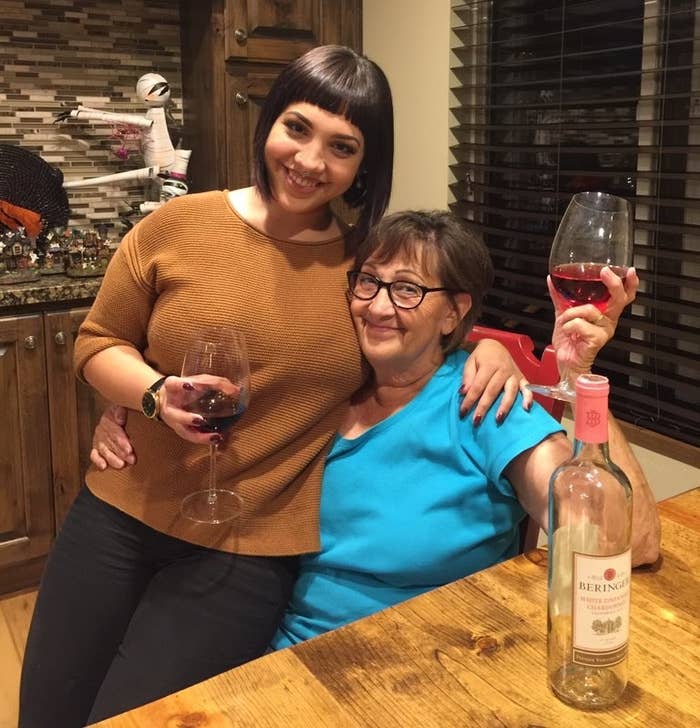 Sessions told BuzzFeed News that she and her grandma have "always been close."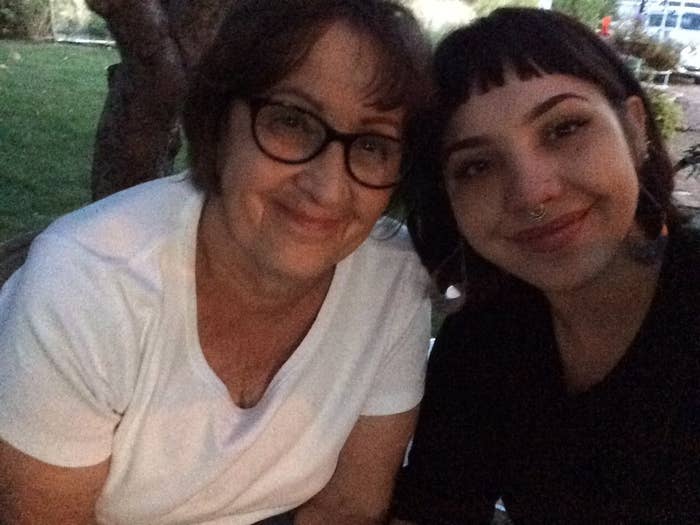 Her grandmother began using an IPhone around two years ago and since, the pair have exchanged selfies "damn near every day," Sessions said.
"She makes me laugh. The pictures make my day," the granddaughter said.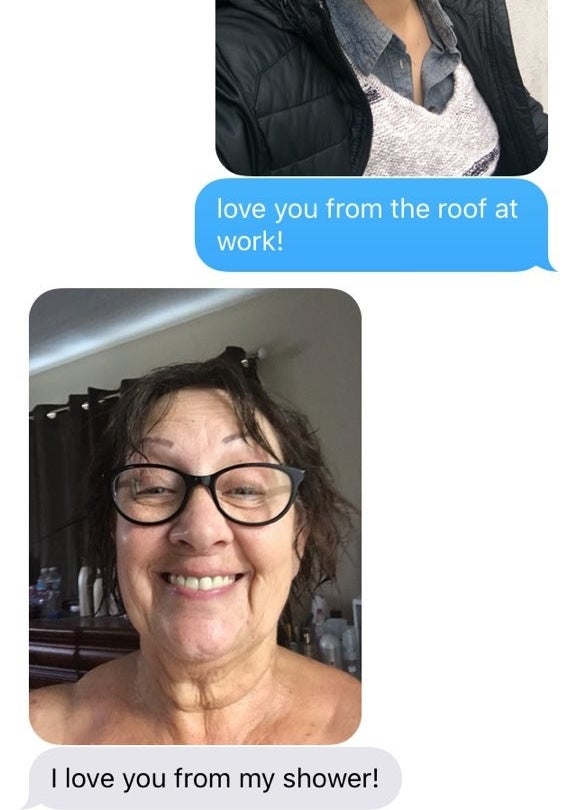 "I love you from Einstein Bagels."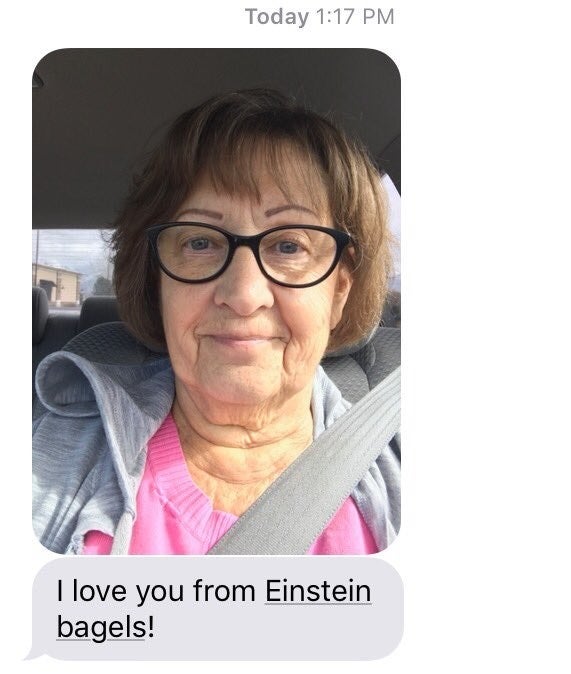 "I love you from my front room!"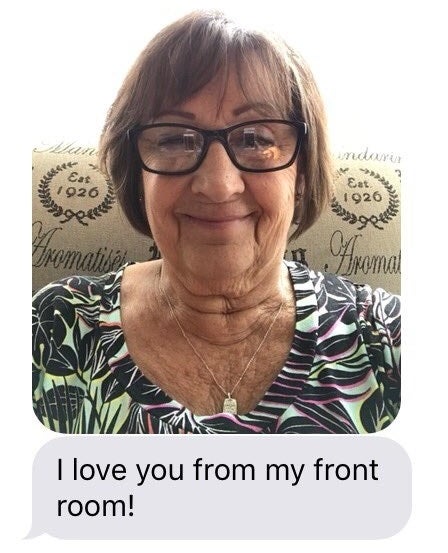 Omg.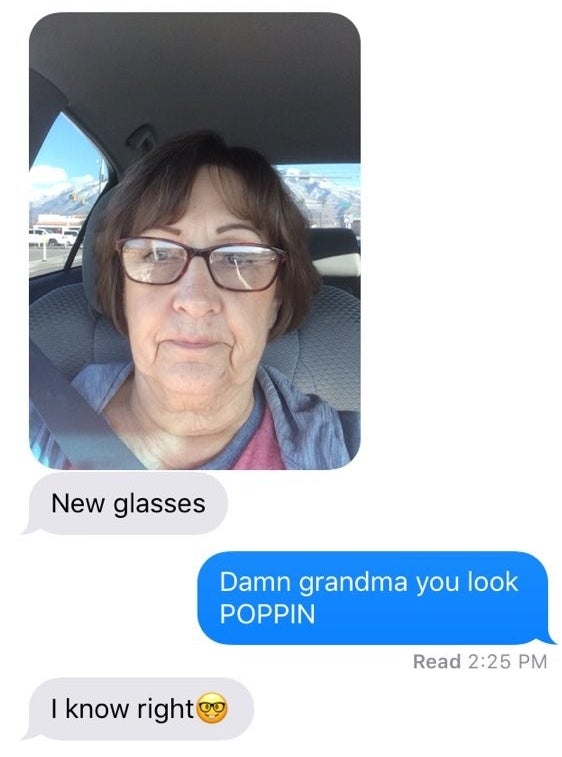 After Sessions tweeted evidence of their regular interaction, everybody lost it.
This person had an emotional response.
Someone else called it "super super cute."
And others were simply about it.
Grams is a fan of the attention. "She is loving it. She calls herself 'internet sensation' now," Sessions said.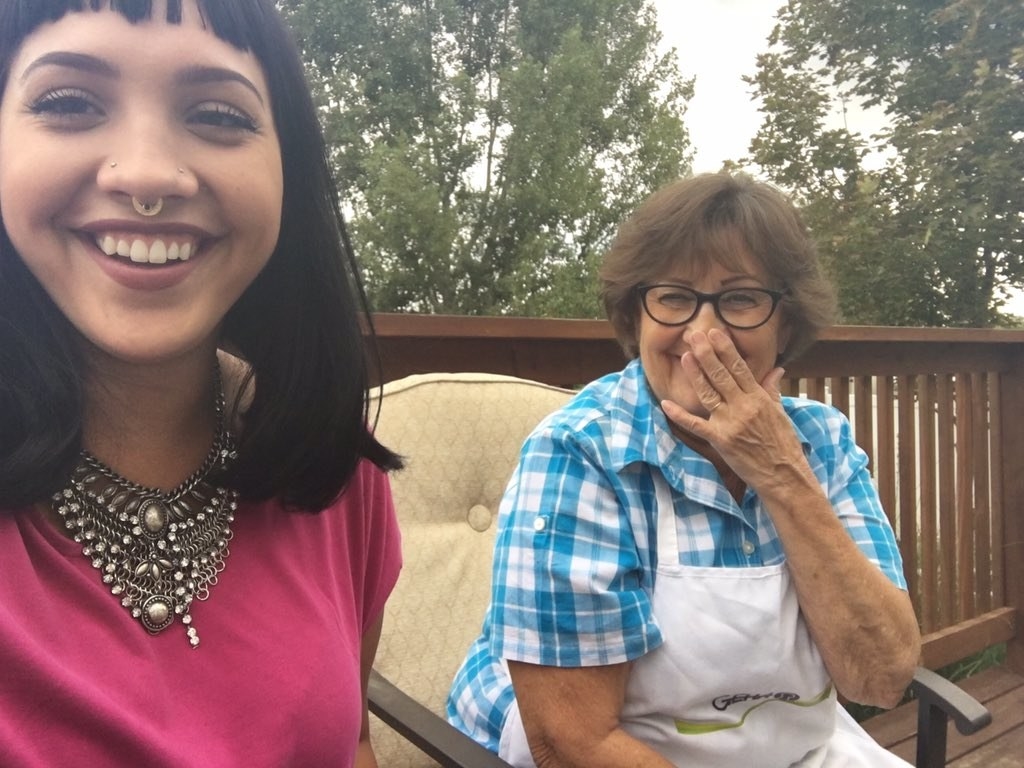 Love!