Georgia authorities on Tuesday said they have opened a use of force investigation into the Georgia Tech police officer who fatally shot Scout Schultz, the student body president of the Pride Alliance.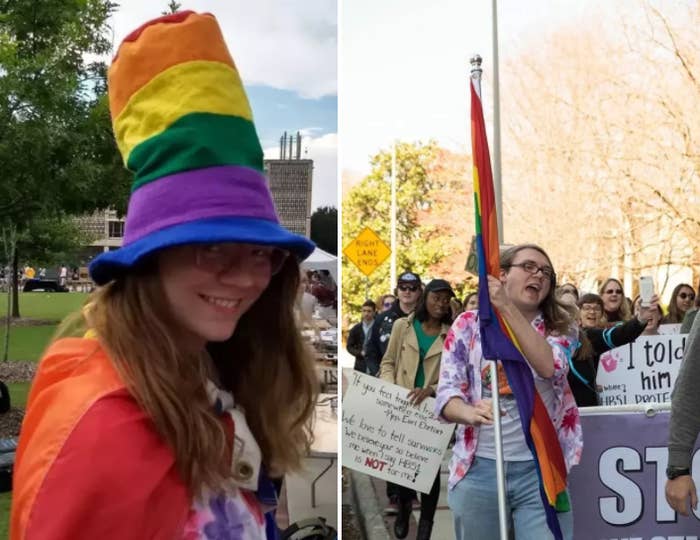 The Georgia Bureau of Investigation also revealed the identity of the officer as Tyler Beck. He is on paid leave pending the outcome of the investigation.
Beck joined Georgia Tech in 2015 and served as a public safety officer before becoming a campus police officer, according to a Facebook post on the Georgia Tech Police Department's Facebook page.
Beck was sworn in last May — after 11 weeks at the police academy — according to a more recent post on page.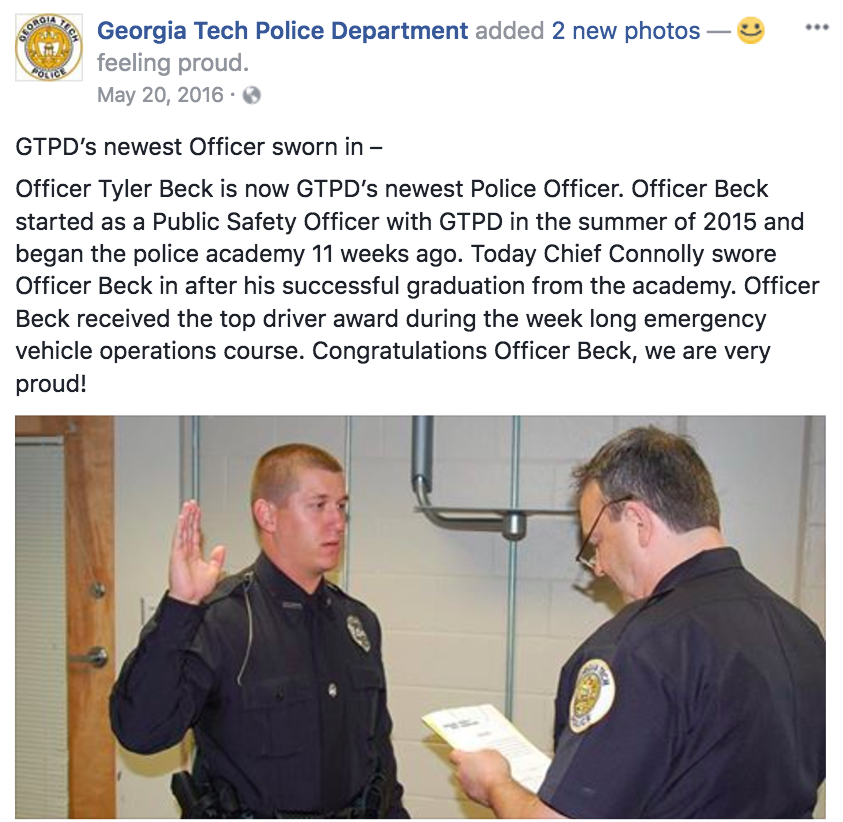 The attorney for the Schultz family tweeted on Tuesday that "the officer had only a year on duty and no crisis intervention training."
There are two apparent videos of the incident: In one, the shooting was obscured by trees. (Warning: The following two videos may be disturbing to some people.)
video-player.buzzfeed.com
Another video, however, shows Schultz walking slowly toward the officers before being shot.
video-player.buzzfeed.com
"Come on, man, drop the knife," one officer orders at the beginning of the first video that appears to show the shooting. "Come on, let's drop it," another officer echoes.
"Shoot me!" someone who appears to be Schultz responds. The officers continue to order the student to drop the knife. "Nobody wants to hurt you, man," an officer says. Near the end of the footage, an officer again demands "Drop it!" apparently at the same time as a shot is fired at Schultz.