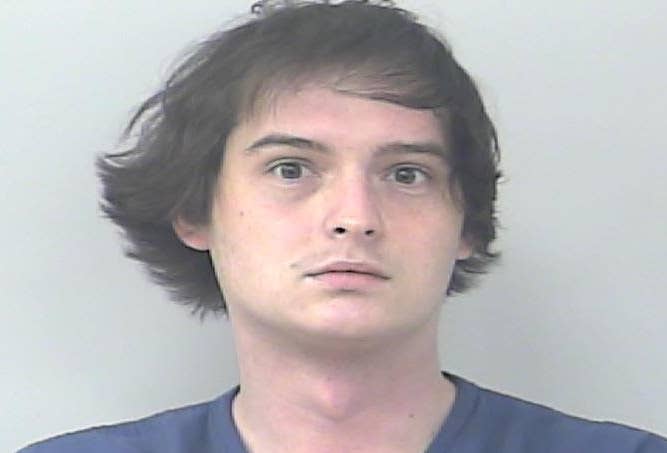 A 23-year-old man was arrested after he allegedly tried to exchange marijuana for food at a McDonald's drive-thru Sunday morning in Port St. Lucie, Florida.

Anthony Gallagher was arrested on suspicion of driving under the influence and possession of cannabis, according to a police report.
At 1:45 a.m. Sunday, officers responded to the McDonald's after being told about the attempted weed transaction. The restaurant's manager told authorities that a man in a Pontiac showed him the weed after he was told how much he owed.
"When the subject was advised of the amount of money that he owed for his order, he produced a clear plastic bag that contained a green leafy substance and offered to provide him with marijuana in exchange for the food that he ordered," the police report states.

The manager called 911, and the man parked his car, but officers weren't able to locate the vehicle when they arrived, so they waited nearby. At 2:05 a.m., the Pontiac returned to the drive-thru.
Officers noted that a "large surfboard was protruding through the rear window," and when they approached the car, they smelled a "heavy odor of cannabis."

According to the report, Gallagher told police that he did offer to swap weed for the food but only as a joke.