21-year-old Bailey Sellers' dad, Michael, died around a month before her 17th birthday. "He was my best friend in the entire world," Bailey told BuzzFeed News of her father, recalling "looking up to him," and how he coached her basketball team for years.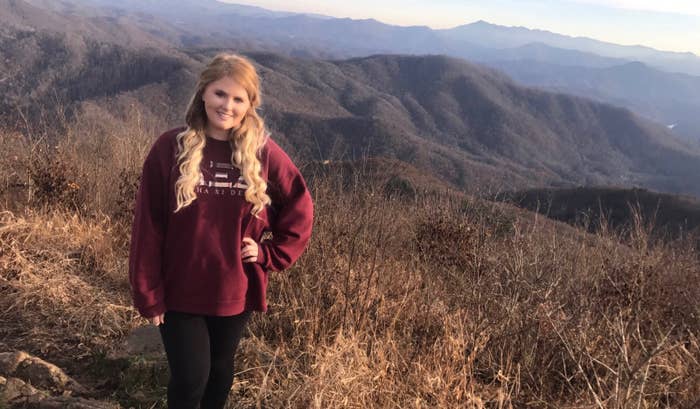 Before his death, Bailey said, her dad arranged for her to receive flowers on each birthday for the next five years.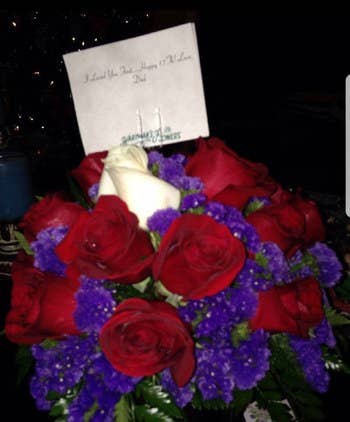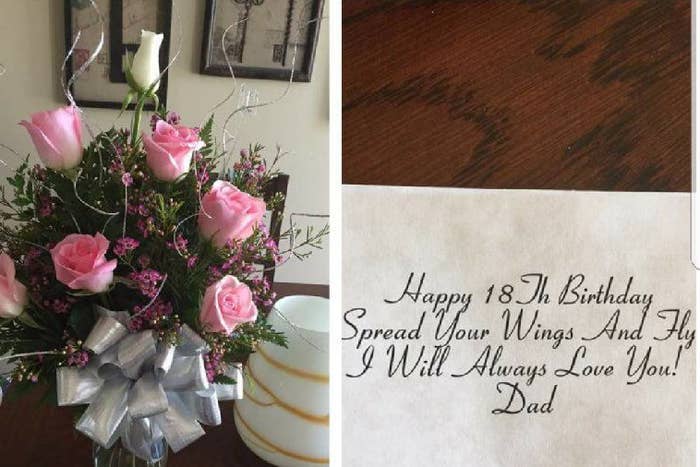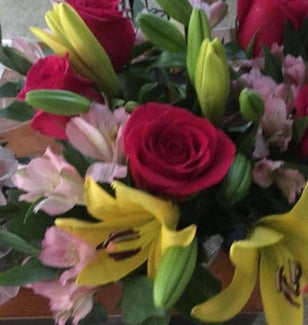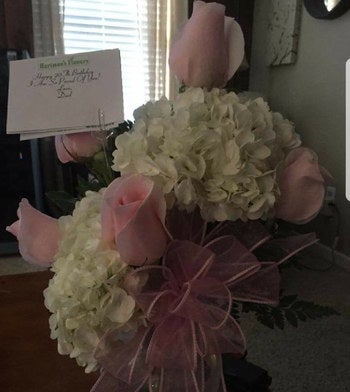 When Bailey saw flowers on her first birthday after her father's death, she assumed that they were from a secret admirer. Then she read the note that came with them. "I just dropped," she said. "I was completely shocked." Receiving the surprise from him so shortly after he died gave her the chills.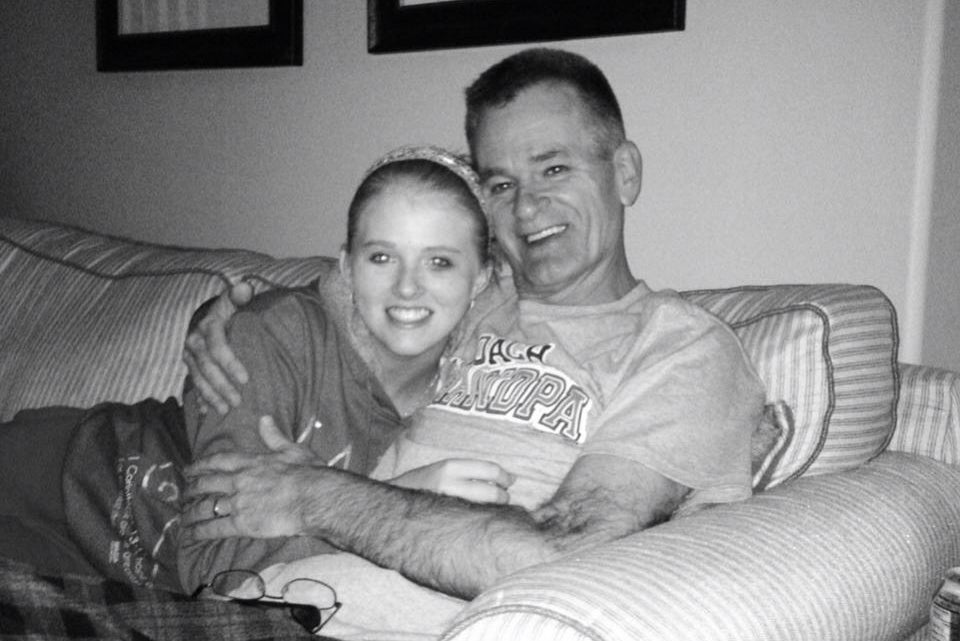 This year was the last year of flowers from her late dad. She received the flowers a few days before her actual birthday. "I couldn't help but be so happy," she said of the bouquet's early arrival. "I think everything happens for a reason, and I think that happened for a reason." Unlike the past bouquets, this one came with a letter.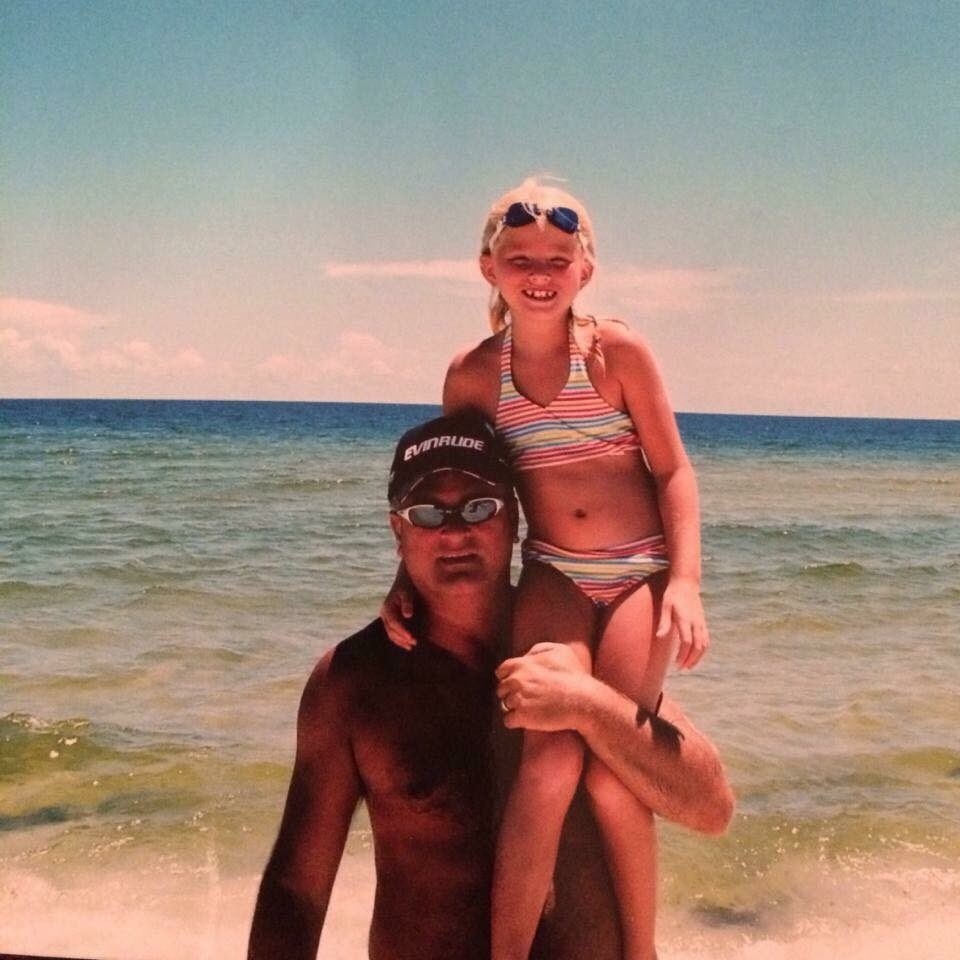 "This is my last love letter to you until we meet again," the card begins. "I do not want you to shed another tear for me my Baby girl for I am in a better place." The letter ends with a promise from the dad: "I will still be with you through every milestone, just look around and there I will be," it reads.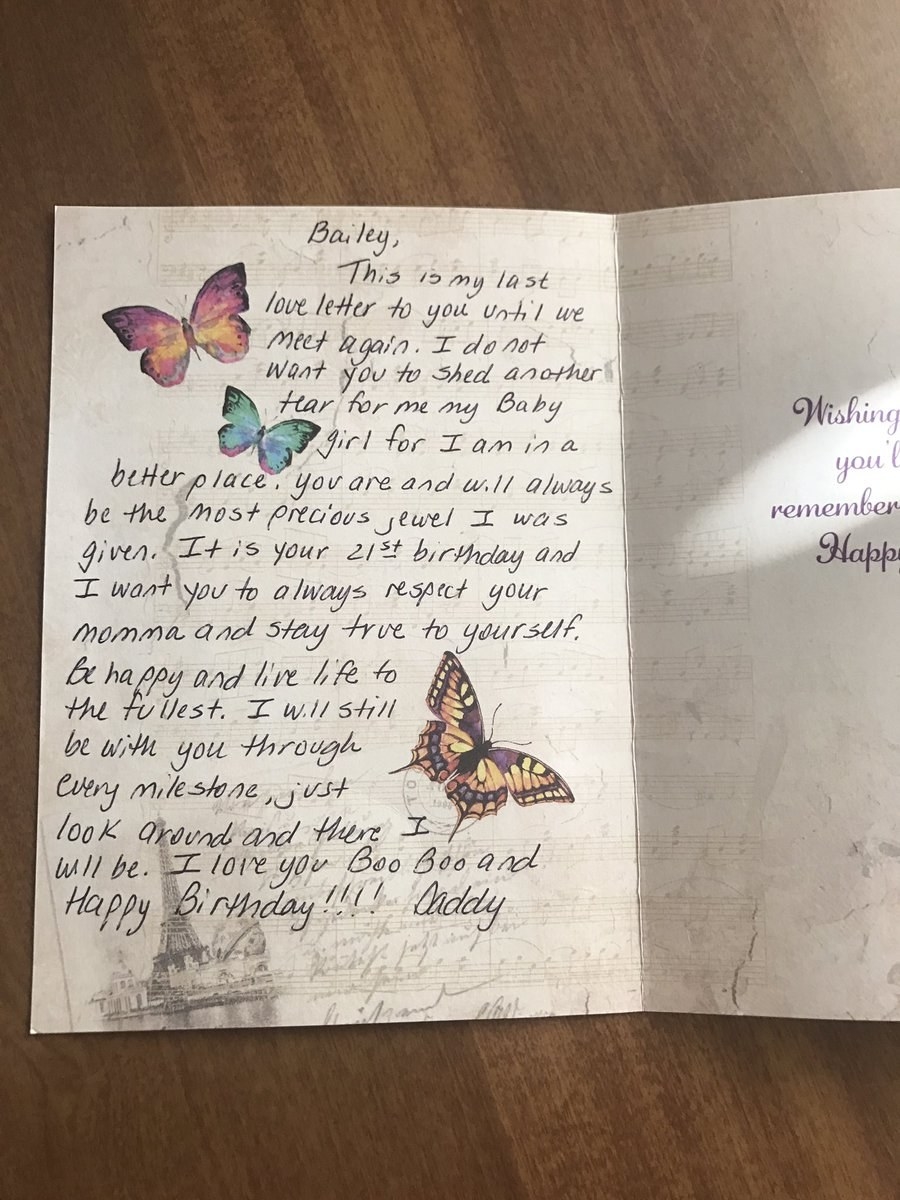 "I'm so proud of my flowers," Bailey said of why she shares a photo of them ever year. This year, her post about them on Twitter went massively viral — it has been liked over 1 million times. "Miss you so much daddy," Bailey tweeted.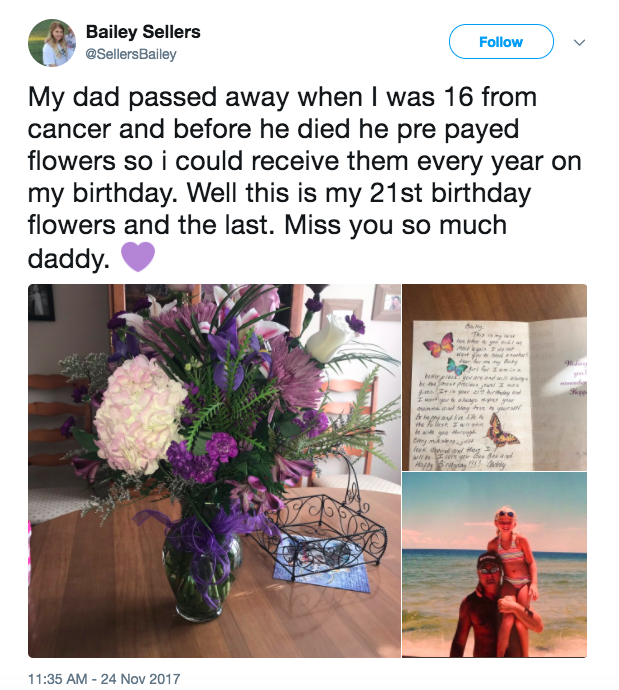 People responded to Bailey's tweet, wishing her a happy birthday and commenting on how sweet they found the late dad's gesture. People also shared their own stories about disease, loss, and love.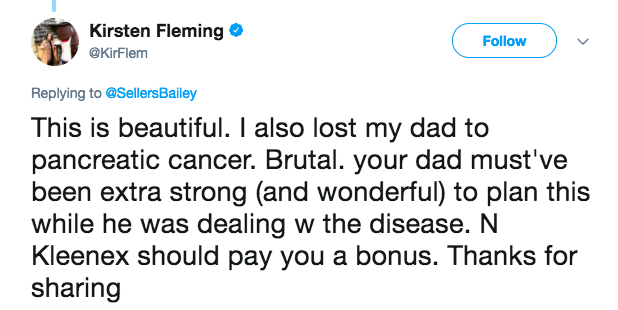 Sellers, who turned 21 on Sunday, said that she's trying her best to respond to everyone.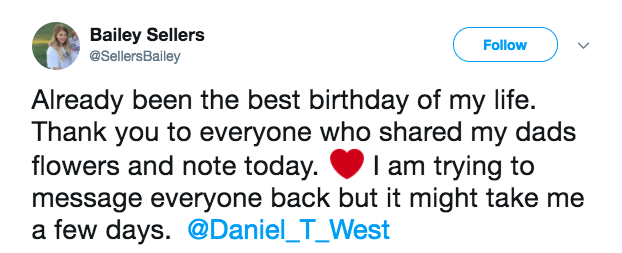 For Bailey, the tweets from parents have been especially touching. "I get emotional when I read those," she said.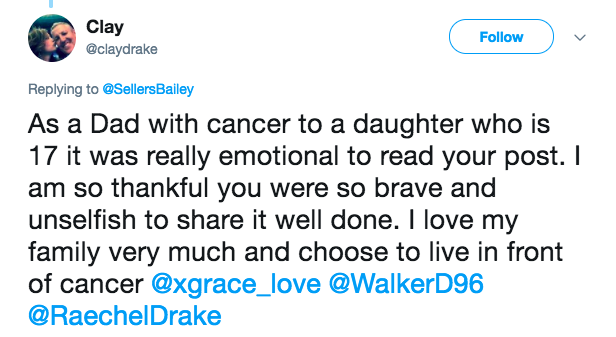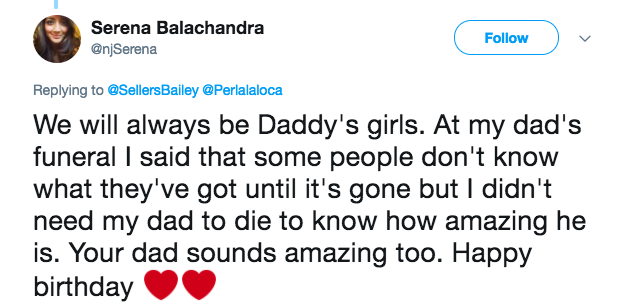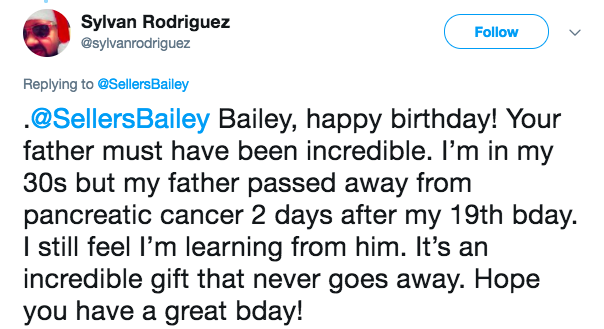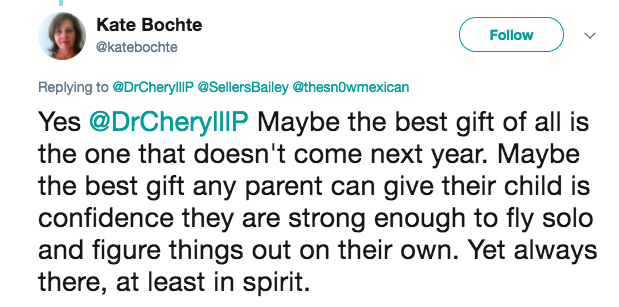 Although these are the last of her birthday flowers, Bailey said that this is not the last thing she'll receive from her late dad. Her mom told her, she said, that her dad planned other surprises for her and her siblings.