This is Shannon Weikle, a 29-year-old from Maryland, and her grandmother, Gladys or, as Shannon calls her, "Grams." Grams turns 98 on Tuesday.
The family does special things for Grams' birthdays. To commemorate her 95th birthday, Gladys and her granddaughter were inked with matching tattoos. There has also been a family discussion of skydiving when Gladys turns 100.
This year, in anticipation for Grams' 98th birthday, Shannon planned an incredible photo shoot. "I thought it would be a really cute idea to do with my Grams," Shannon said.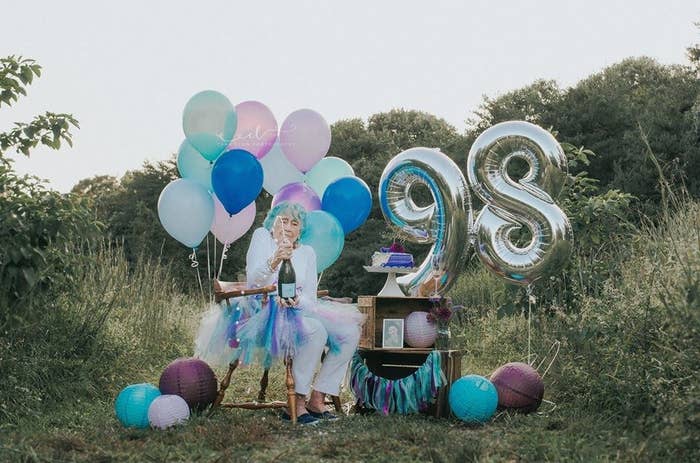 The photographer, a friend of Shannon's named Cara Lynn McGilvrey, shared photos from the shoot on Facebook and they went super viral. "She is exactly who I want to be when I grow up," the photographer said of Gladys.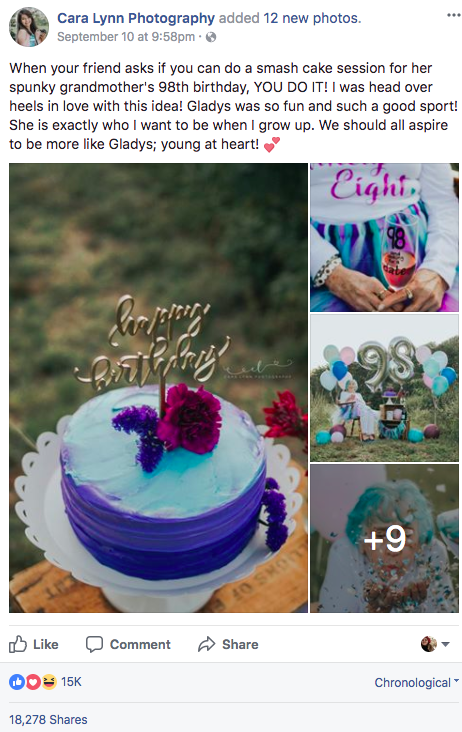 Gladys is very shocked the photos went viral. "It's really hard for me to understand why anyone would be so excited about a little old lady who had fun one day with her granddaughter," she told BuzzFeed News.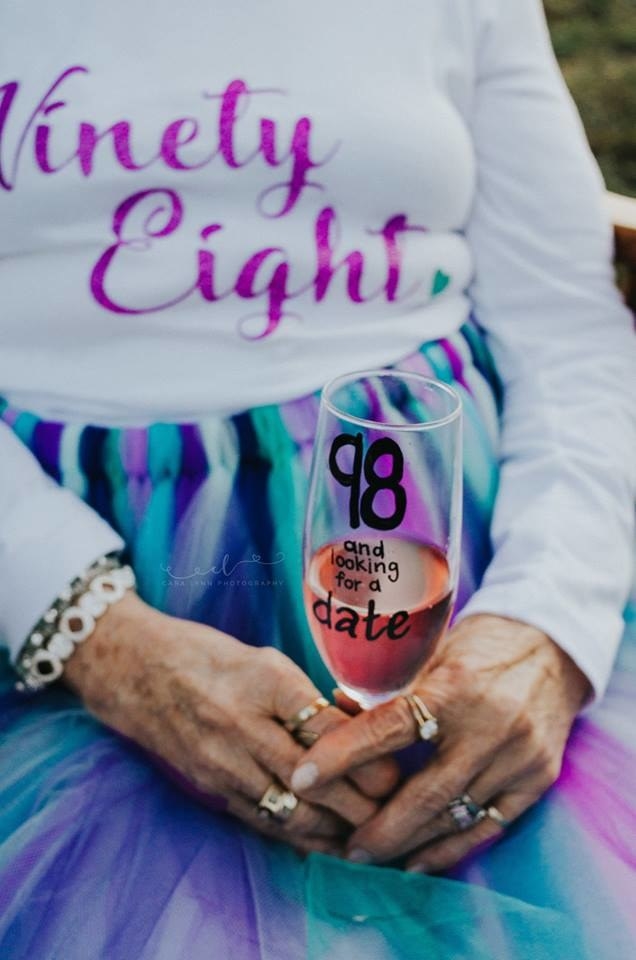 "It was a little overwhelming at first," Gladys said of the photo shoot. "I thought these are just two kids and they want me to do these stupid things and I've got nothing else do to," she joked.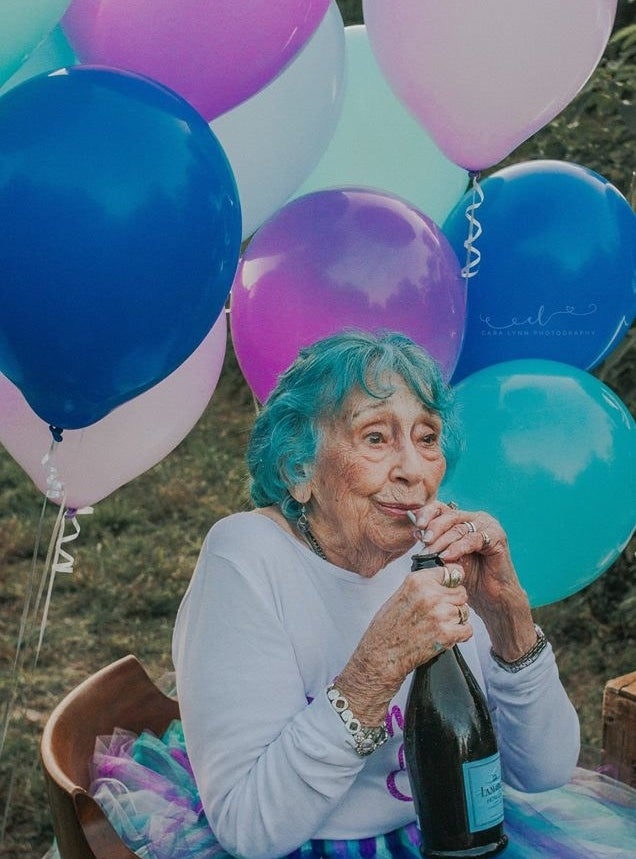 "At one point, I told Gladys she could just pretend to be sipping on the Prosecco through the straw, but NOPE!" McGilvrey, the photographer, told BuzzFeed News in an email.
"This woman looked at me like I just suggested something completely absurd and she just started sipping away while laughing!"
Gladys said her granddaughter helped dye her hair blue for the pics. Shannon told her it would wash out, "but it's still blue," Gladys laughed.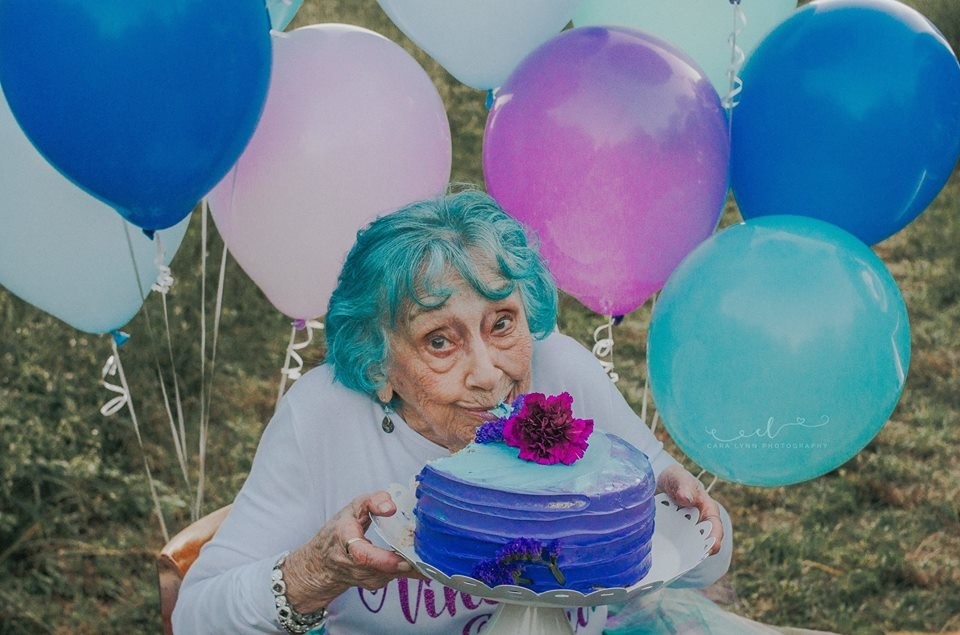 Asked what wisdom she's gained in her 98 years, Gladys said, "I think to get through life you just have to be easy. Enjoy it! You're not going to get a second one."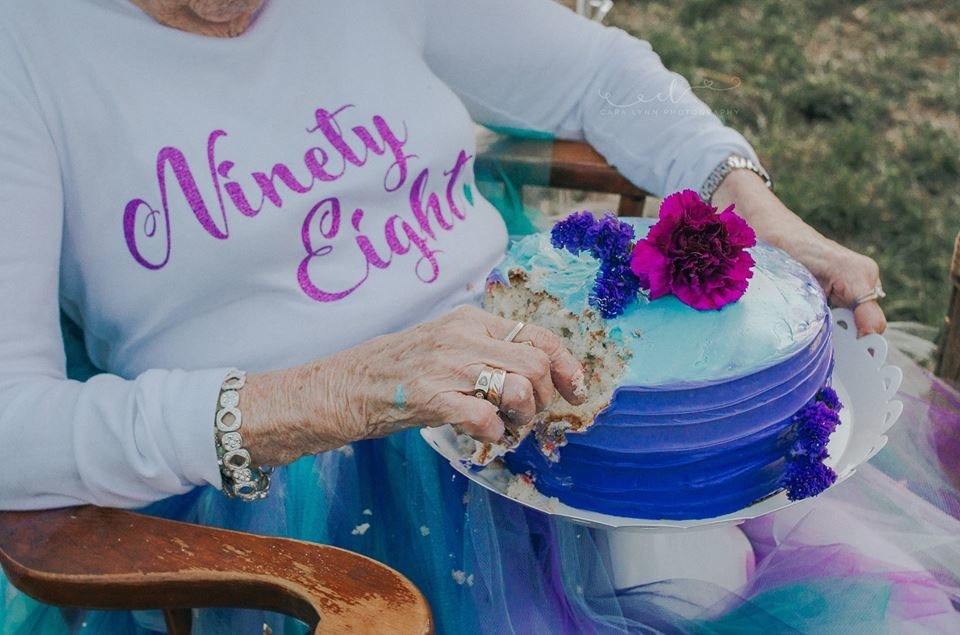 "I don't think much about it at all," Gladys said of turning 98. "It's a little shocking, I guess. It's just another birthday and I've had quite a few!"
As for her long life, Gladys said that she's "enjoyed every bit of it."
May we all be as beautiful...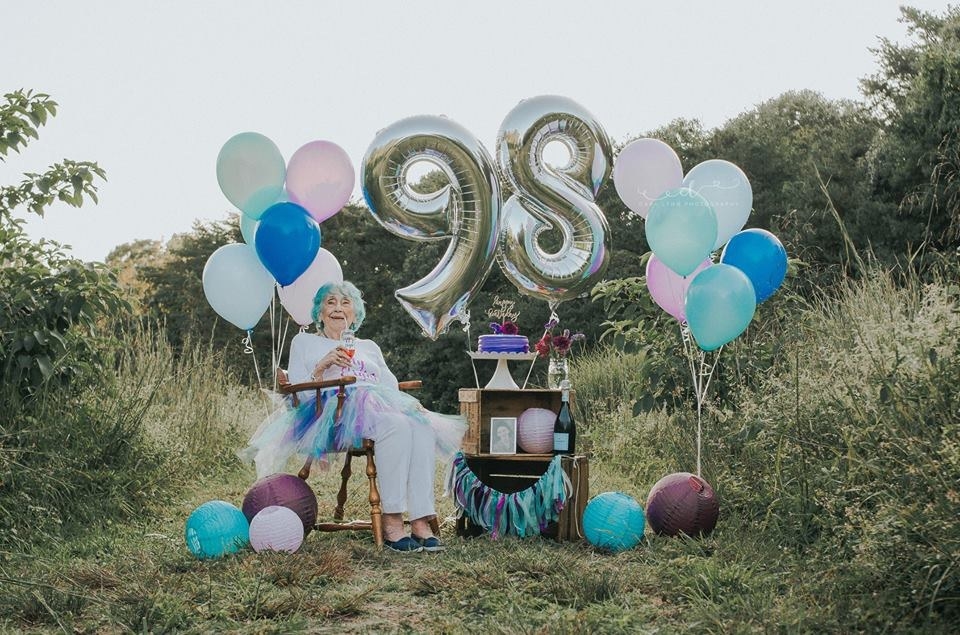 As spirited...
And as funny as Gladys at 98.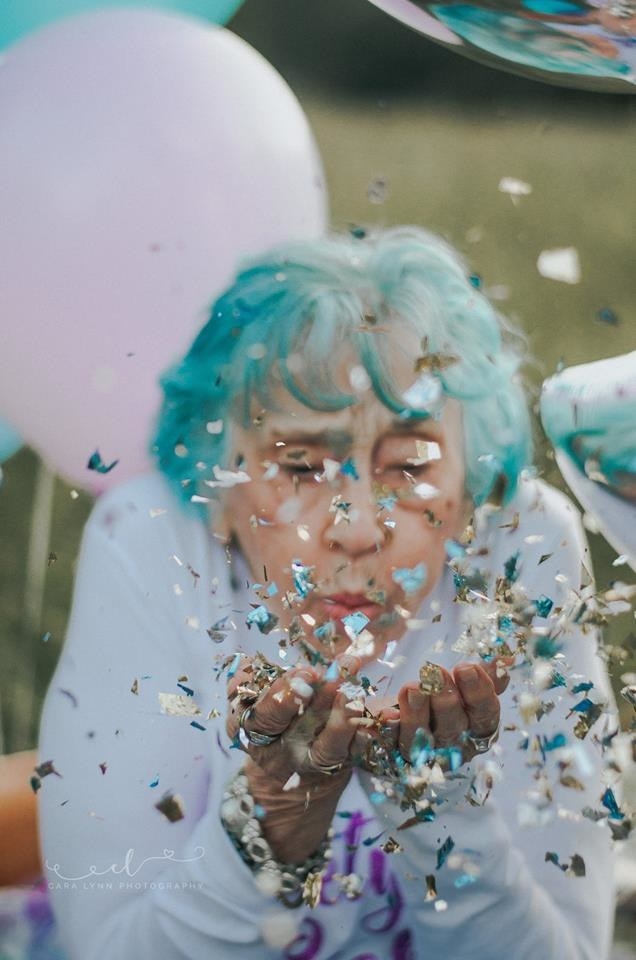 Happy Birthday, Grams!