A SWAT Team Cleared The Home Of David Hogg After A Hoax Call
Hogg, speaking to BuzzFeed News, called the dangerous stunt a distraction.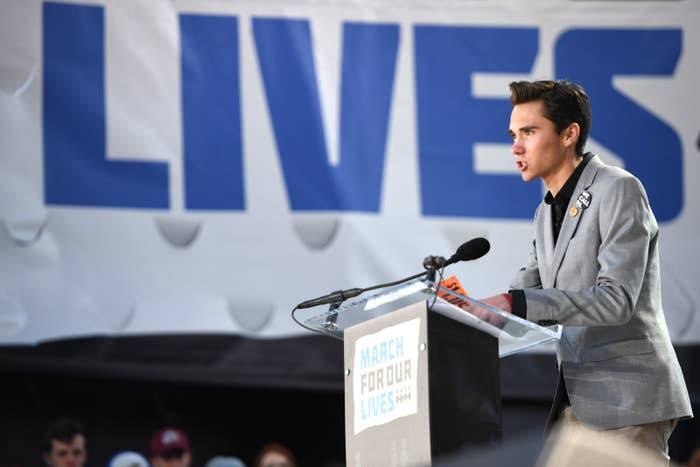 David Hogg, a recent graduate of Marjory Stoneman Douglas High School and a prominent activist against gun violence, was "swatted" on Tuesday morning.
Swatting is the act of making a fake emergency call, so that armed authorities respond to a hoax situation.
In one incident in December, "swatting" left a man dead.
A call came in to the Broward County Sheriff's Office at 8:39 a.m. on Tuesday, a spokesperson said, claiming there was someone in the house with a weapon.
The SWAT team went in and cleared the home. It was determined that the call was a hoax and the spokesperson said that no one was in the house at the time.
Hogg, speaking to BuzzFeed News Tuesday morning, called the hoax a distraction.
"The main thing I would say is they're trying to distract us from the March for Our Lives 'Road to Change,' which is the largest youth voter registration push in American history by other young kids going to over 75 congressional districts getting kids registered to vote," Hogg said, referring to the activists' summer road trip announced on Monday.
"We're pushing for change at a level that people our age have only done a few times before in history," he continued.
"And we're pushing for a change to help cure the gun violence epidemic that we face in this country that can and only will be solved by every single American, not as Democrats and Republicans, but as Americans to fix this issue."
The Broward County Sheriff's Office is investigating the incident.