Costco Is Changing Up Its Food Court Menu. People Are Not Pleased.
"KEEP THE POLISH DOG @Costco WHERE IS YOUR HUMANITY."
The Polish hot dog is coming off Costco's food court menu, the Seattle Times reported.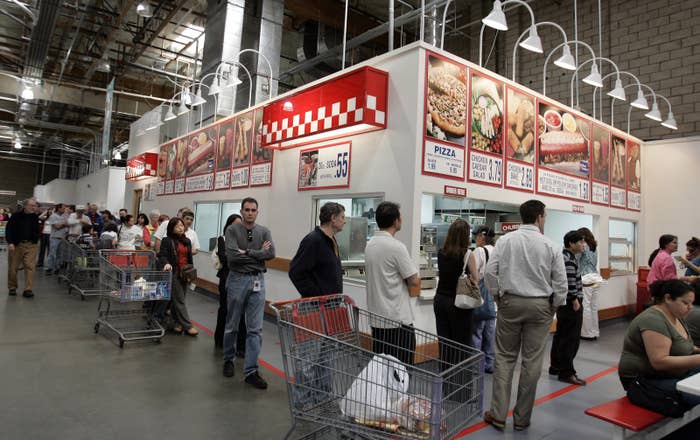 The Polish hot dog is going off the menu to make space for new food items, Costco's chief financial officer, Richard Galanti, told the outlet.
"Not everybody gets as excited about pizza and hot dogs as I do," chief executive W. Craig Jelinek said at a shareholder meeting in January, according to the newspaper.
He added the menu consistently comes up in customer feedback.
Jelinek mentioned the store's new healthy menu items, like plant-based protein salad, açai bowls, and organic burgers.
"This new plant-based protein salad, I know that excites you," he reportedly said at the meeting. "But it is healthy. And, uh, actually, it tastes pretty good, if you like those kind of things. I tried it once."
Even though the super popular $1.50 all-beef hot dog and soda combo will remain on the menu, people aren't too happy about this change. People are wondering JUST how far Costco is going to go with this.
"Please, PLEASE reconsider putting the polish dogs back on the menu!!" one person wrote on Costco's Facebook page. "They have way more flavor and are better than the hot dogs and are the only thing that makes the idea of an hour shopping with toddlers seem bearable!!"
Someone had a question for the retailer.
WHY?
BuzzFeed News has reached out to Costco about the backlash to the end of the Polish hot dog.