People Are Dying Laughing Over This College Student's Vodka Bottle Measurement
"This is college."
Meet 21-year-old Mat George. He's a senior at Arizona State University.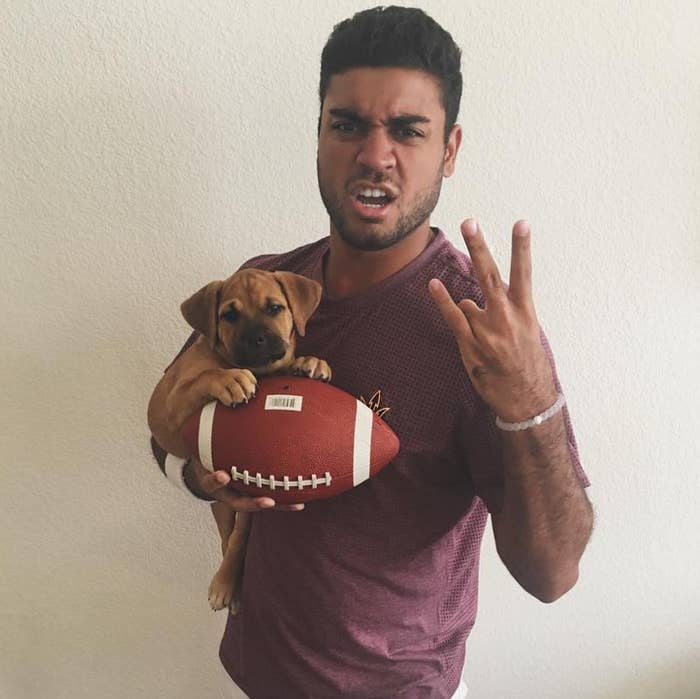 George told BuzzFeed News that last Tuesday he posted this advertisement on Facebook.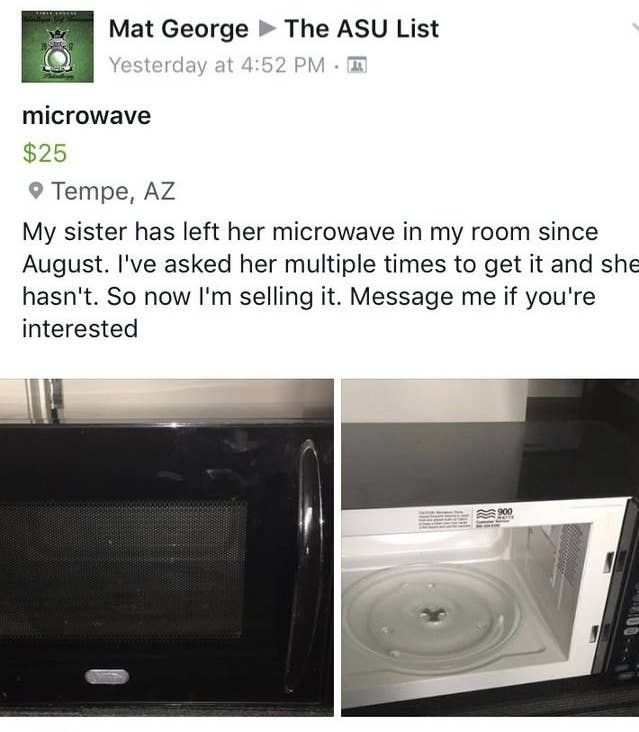 His younger sister, proper owner of the appliance, responded to the listing.

And when a friend asked about the microwave's dimensions, George innovated.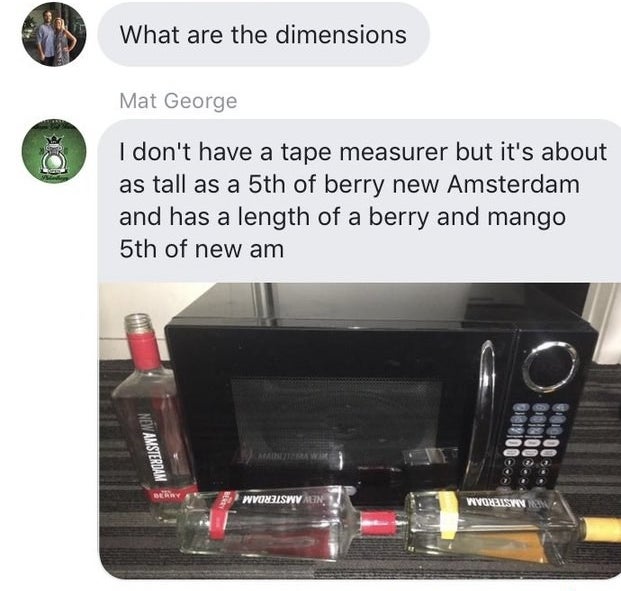 Another ASU student, Rachel Sakelaris, 21, shared the vodka bottle measurement on Twitter. "I decided to tweet it because as funny as it was, it honestly didn't even surprise me," she said, "because that's a classic ASU move."
People really loved the new metric system.
"V accurate measuring technique," this person said.
"Wish I could apply this to Calc 1."
It brought out this person's school pride.
And others just said that it was super funny.
Oh, college.
Despite the viral tweet, George said that he still HAS NOT sold his little sister's microwave.
He said that interested buyers can DM him on Twitter.