This is Kelsey Hall, a 20-year-old college student at the University of Alabama. She's a junior and a chemistry major and this week she underestimated the internet. On Saturday she told Twitter that if she received 1,000 retweets she would don a VERY spirited costume for the duration of the semester.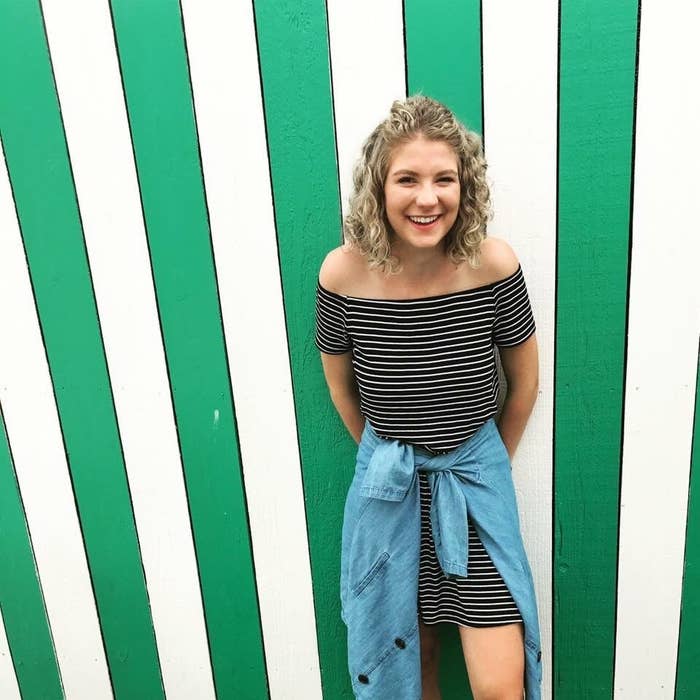 Well, she significantly passed the 1,000-tweet requirement. Now — the rest of the week — she gets to look like this: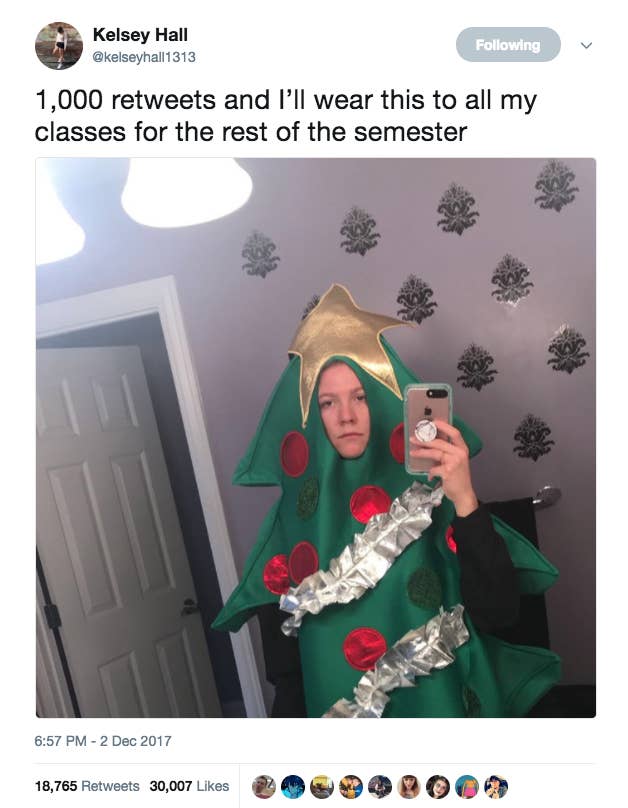 Observe this tweet from Sunday evening:

But she did!
"I'm like, 'Oh man I have to do this all week.' I followed through with it," she said. "It's right before finals and everyone's stressed out about studying, so I thought this would bring them some joy and make them laugh."
Hall said that she felt "really embarrassed" on Monday, the first day she wore the costume on campus. She made her friends, who enthusiastically helped to seal her fate on Twitter dot com, walk with her. "I was so nervous. I was really embarrassed," she said. (Sound on.)
"I definitely got weird looks," she said, noting not everyone knew about her tweet. That said, she has also stopped for photos with fans. Here she is on Day 1.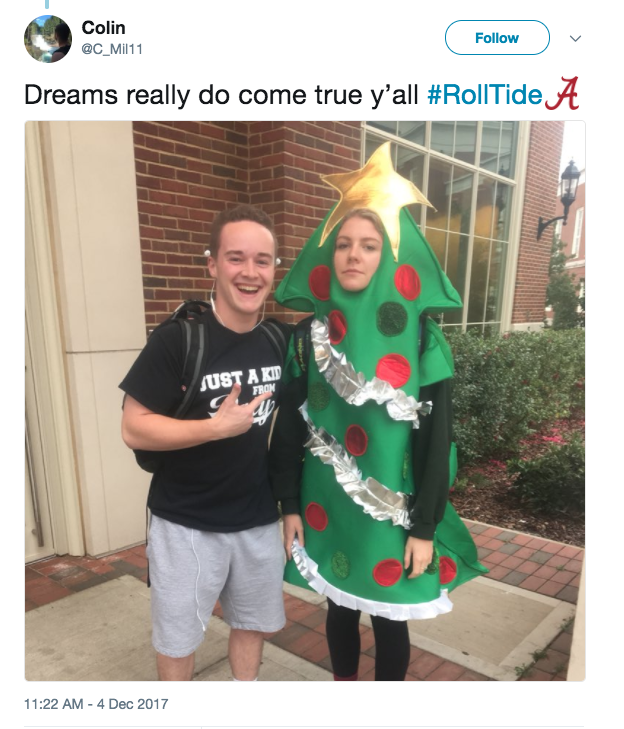 To make matters more complicated, on Tuesday it rained and she endured not only a Christmas tree costume, but a WET tree costume. "It was so bad because it's still really hot outside, so it was really warm, but also just soaked in water," she said.
Three days left!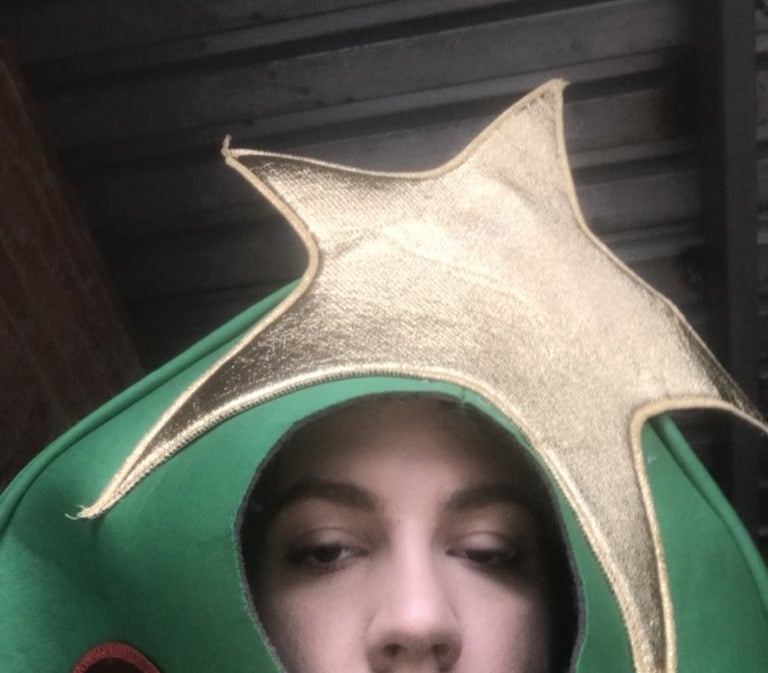 Never tweet.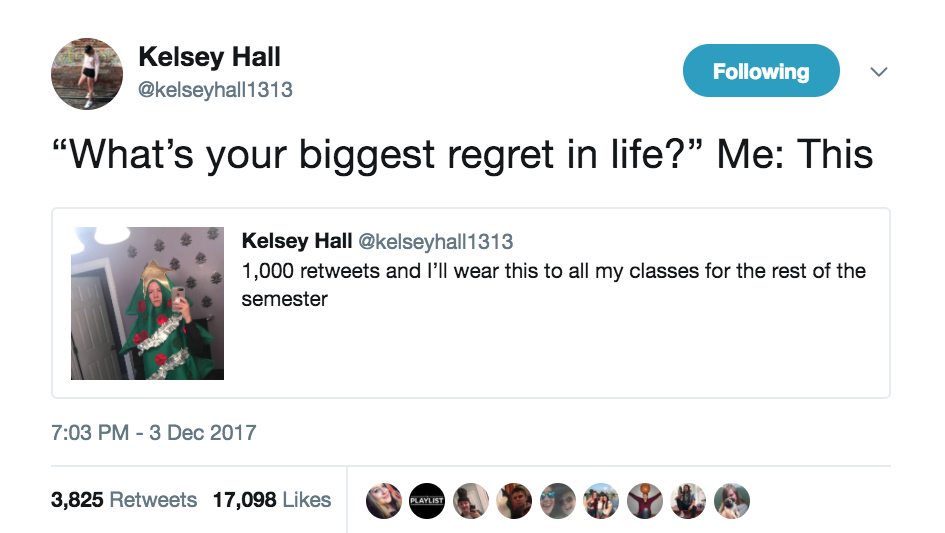 "Day 3 and she is going strong!!"