UPDATE
After publication, BuzzFeed News was notified Haberman took credit for a tweet that was posted several days before her own. The original poster appears to be @Britni113. Haberman has since made her account private and did not respond to questions from this reporter.
This is Grace Haberman. She's a 20-year-old from Seattle.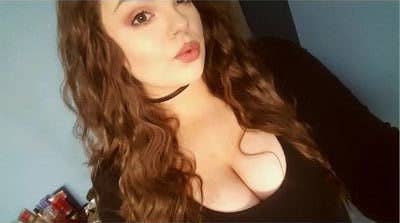 To the dick she replied: "Um?"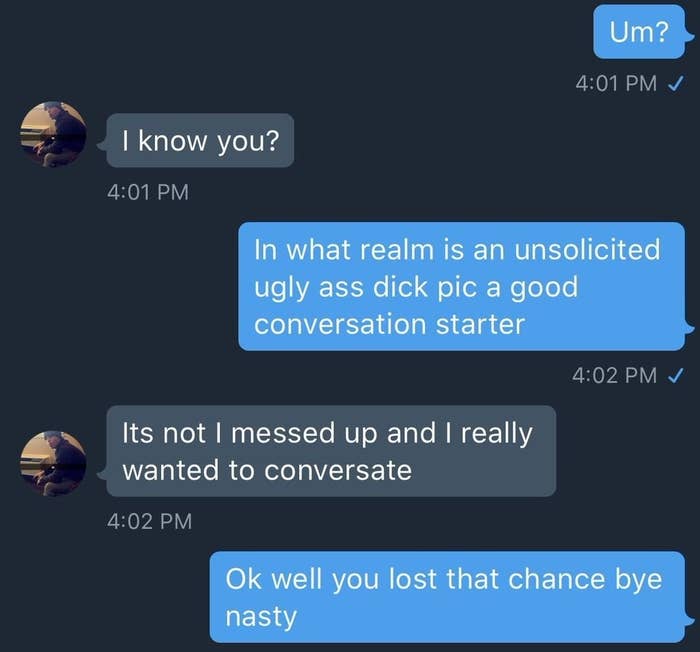 The guy blamed his decision on...her accessory.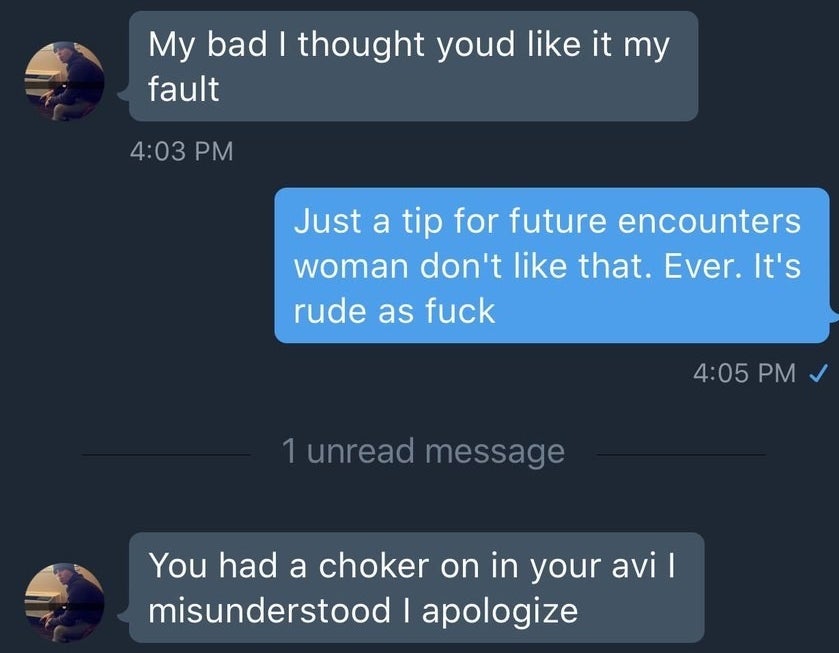 Haberman posted the convo on Twitter and everyone was confused.
Wait, what?
So, a choker means someone wants unsolicited peen pics?
"Where is the logic?"
Someone provided a helpful graph.
What universe?
No fallacy here.
This person seemed to find the argument totally sound.
But lots of people did NOT. "Bbiiiiittttccccchhhhhh.. it means she likes accessories not ya pencil dick."
"Ohhhh damn you had on a choker I'm sorry!"
"It's a piece of jewelry," Haberman said "not a sign to send unwanted pictures to me."