This is 16-year-old Trinity Hartman with her 12-year-old sister Jordan Torstenson. They live in Arizona. Their mom, Tina Torstenson, said that all three of her daughters, including her 7-year-old, are "frenemies."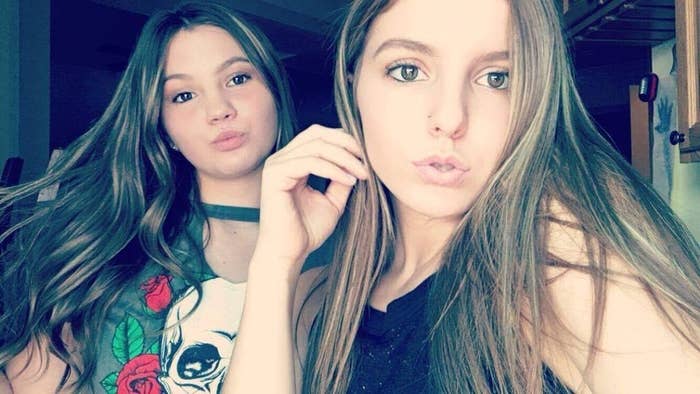 Here is some evidence of that. Trinity (blue bubbles) told BuzzFeed News that on Friday, she asked to borrow her tween sister's spandex. The question quickly devolved into an argument...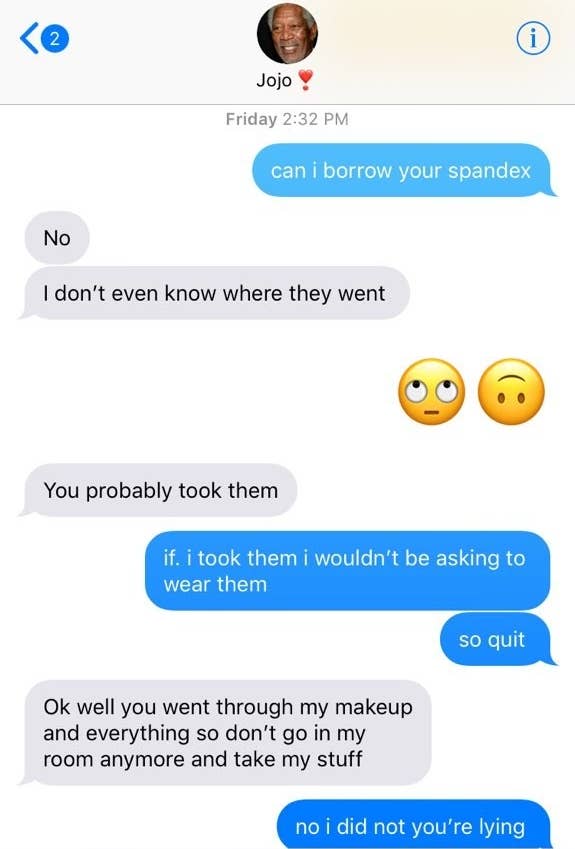 Soon, all-capped messages were sent.
By the end of the fight, no lowercase letters were used. However, as suddenly as the fight began, it ended. Following the tense, sisterly exchange, Jordan asked her older sister if she wanted to see a movie, to which Trinity replied: "yes."
The teen decided to post that last sliver of their conversation, finding it funny, and thinking some friends might relate to it. The resolution of their fight has since been liked over 100,000 times.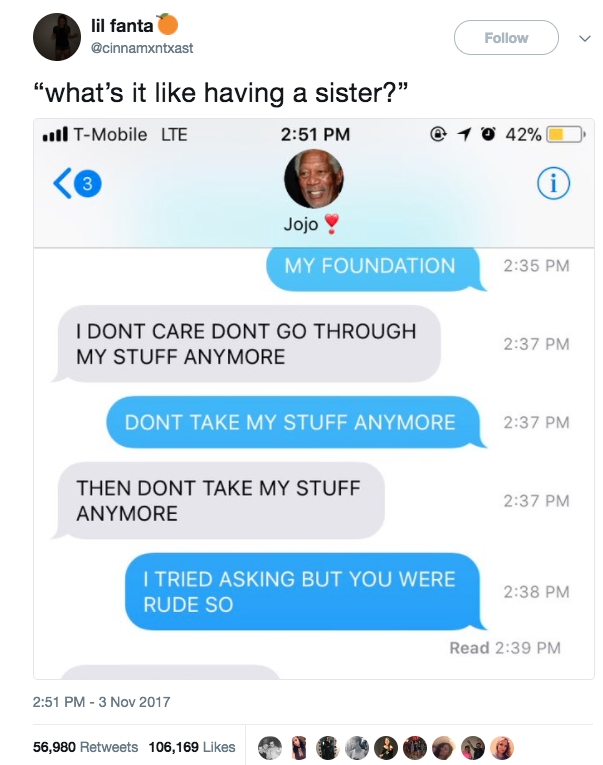 People found that it captured the essence of sisterhood.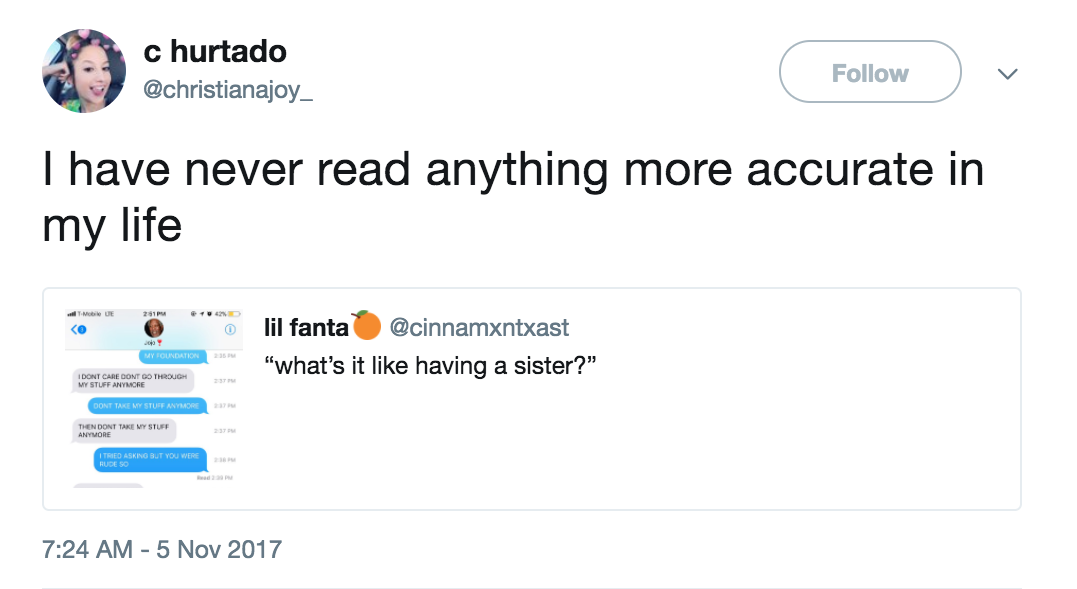 Lots of people responded with evidence of their own tense text message conversations.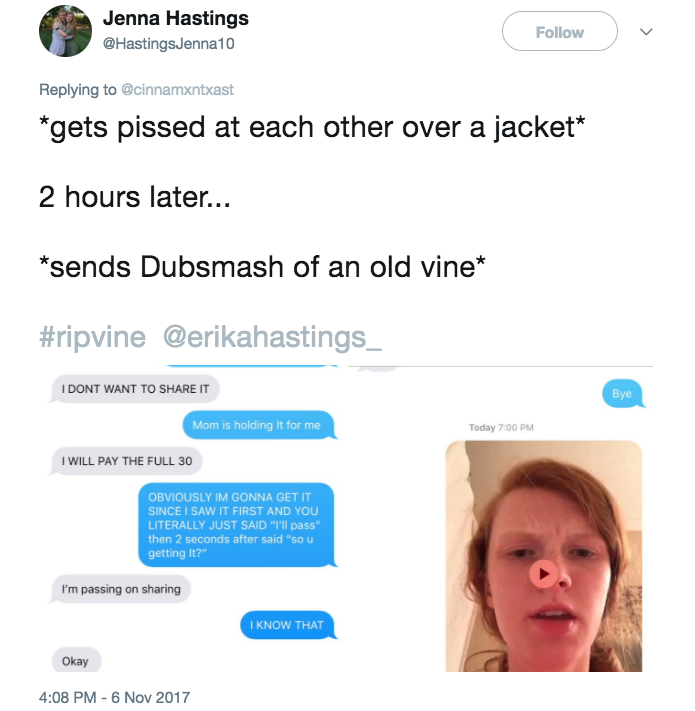 "Please Kathryn."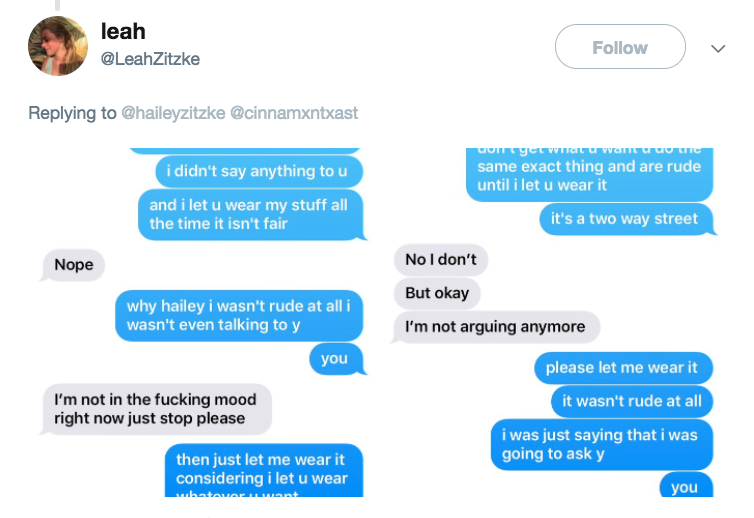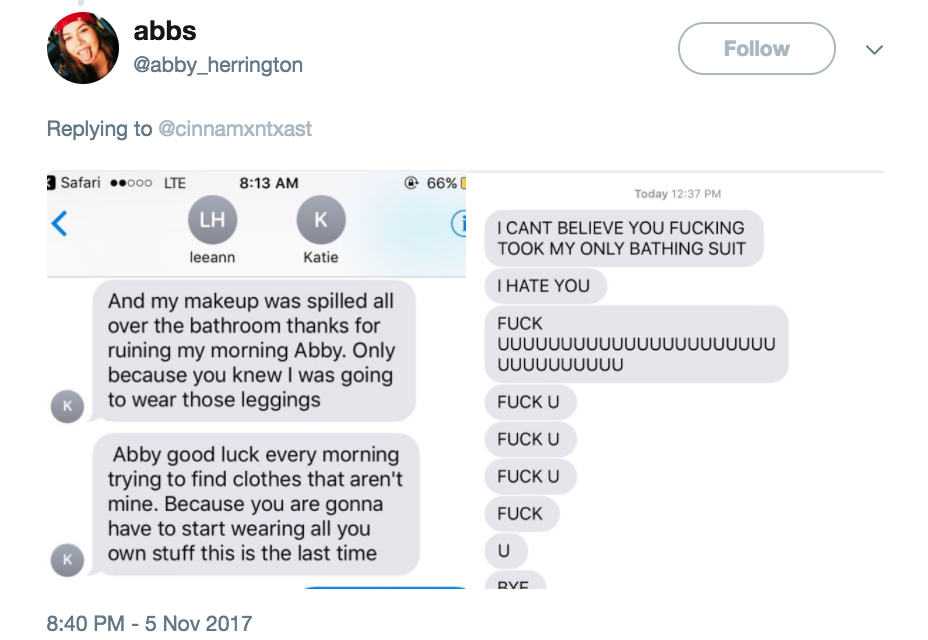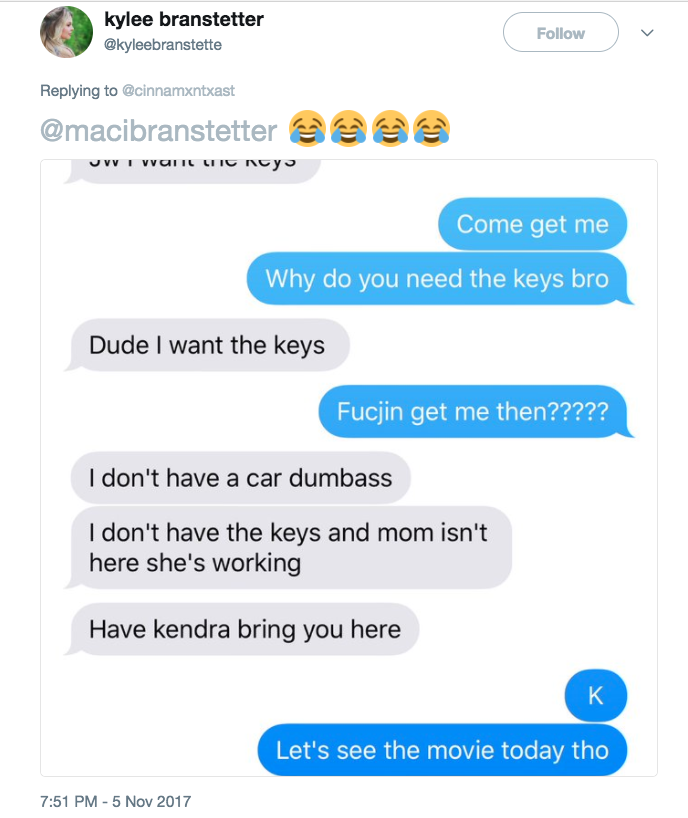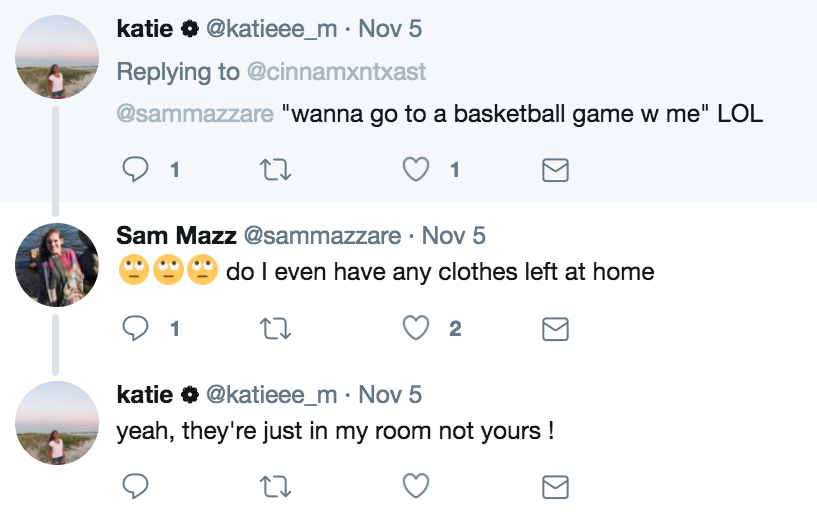 "My sister and I argue about small things a lot, but at the end of the day we always make up, and we love each other a lot," Trinity said. "Even when I'm mad at her, I've got her back. She's pretty much my own built-in best friend."
The mom also said that while the sisters fight, they're fiercely protective of one another.
"They can mess with each other, but nobody else is allowed to say anything to them," she said.
Frenemies forever.