This is Kasper.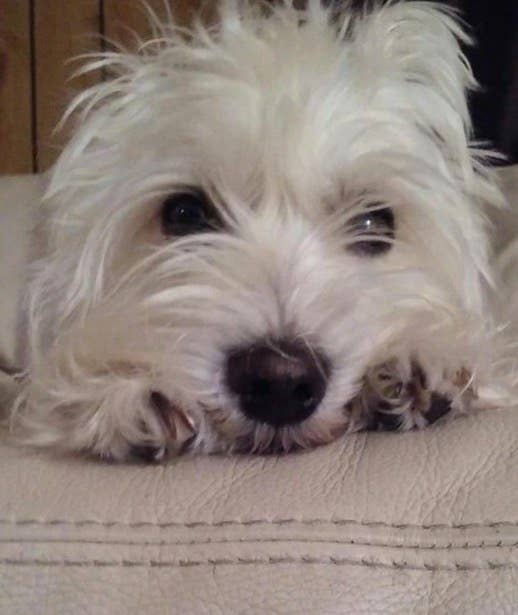 These are his parents, high school sweethearts Harley Serna and John Rocha. Serna told BuzzFeed News that Kasper is her "best friend."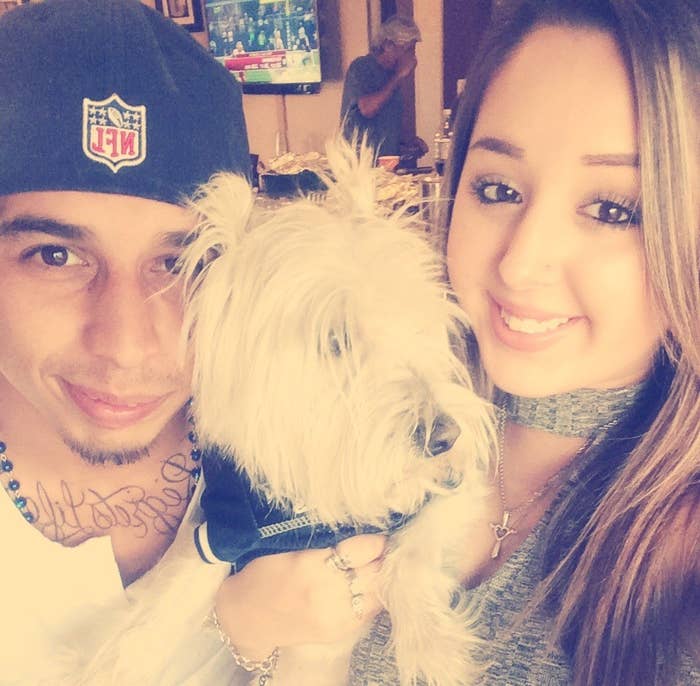 She said that he is lazy.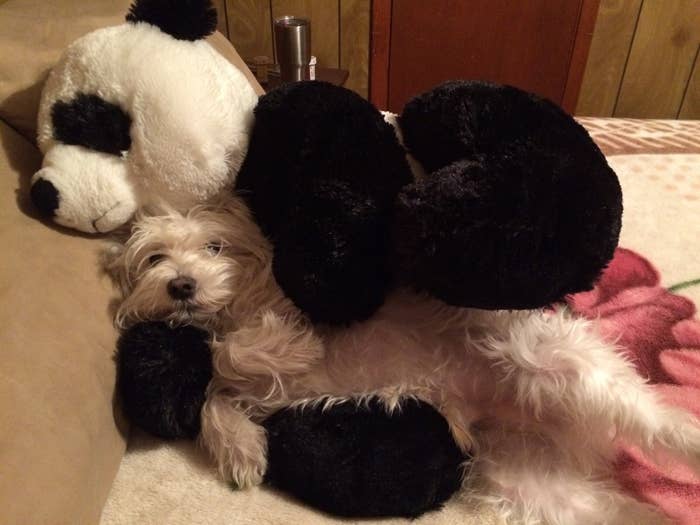 Needy.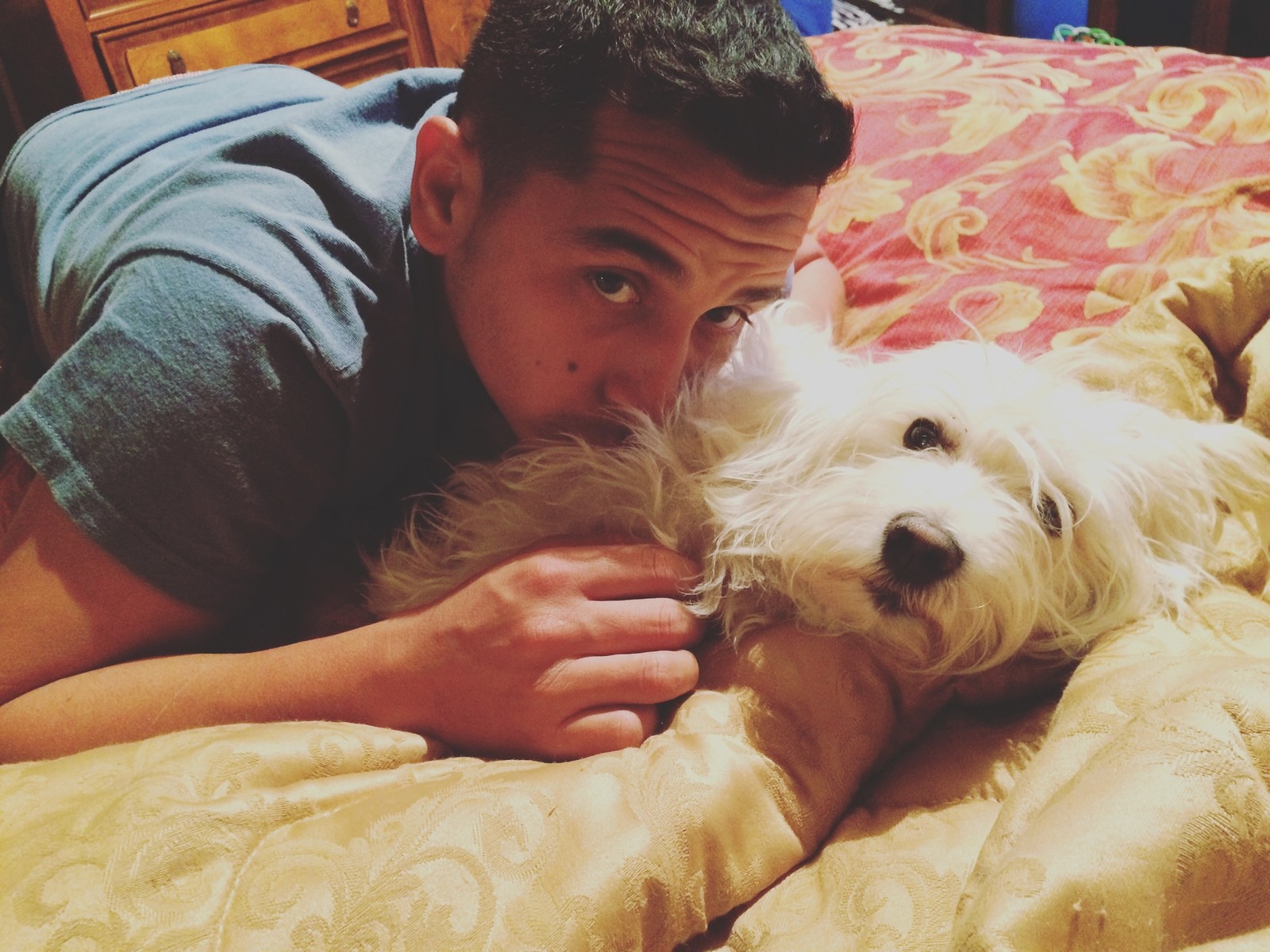 And incredibly photogenic.
"He will stay in poses for as long as I need him to," she said.
So when Serna found out that she was pregnant, she, of course, made use of her photogenic pupper to make the announcement. After Kasper got a bath, he posed ~perfectly~ for this photo. With the help of reading glasses, Kasper "learned" about his upcoming role.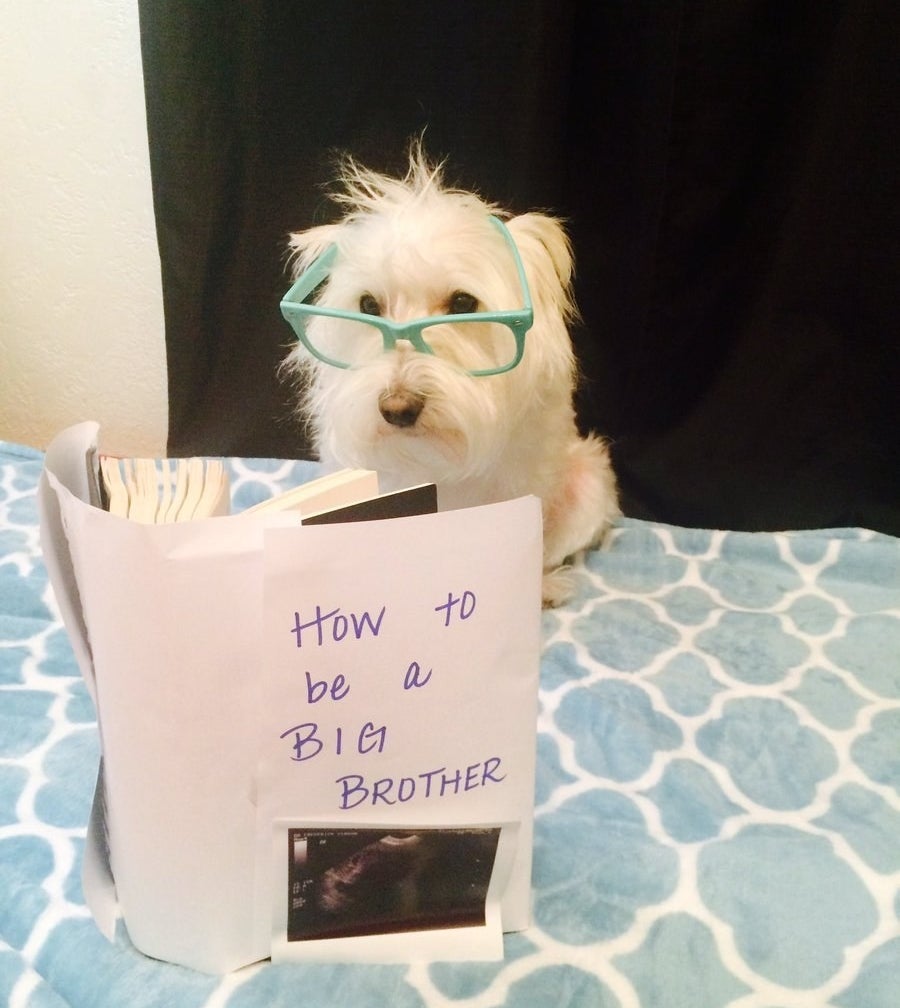 Her friends and extended family were obviously OBSESSED with the announcement.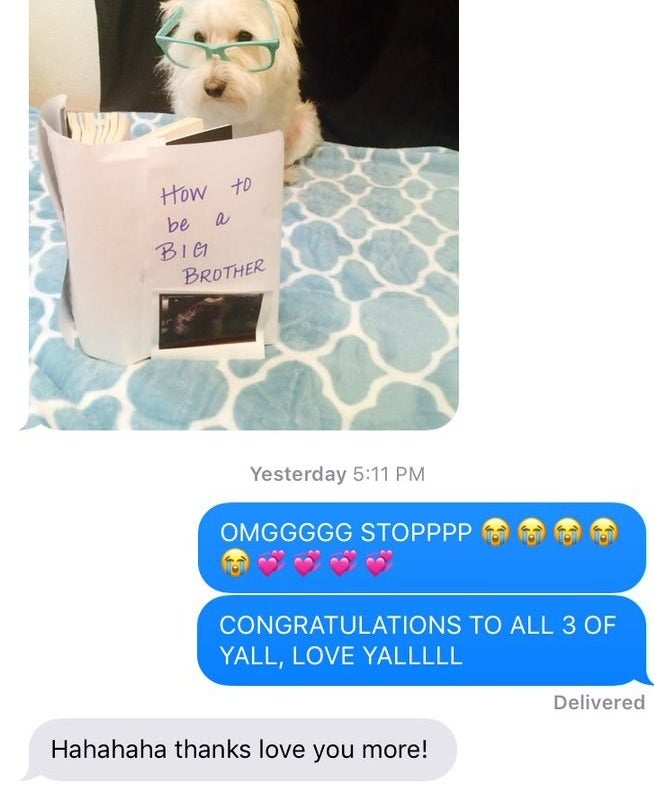 And so was the internet: The photo quickly went viral.
One person cried.
And this person, in incoherent delight, typed a string of E's.
"I think he's going to be a good big brother," Serna said. Every morning she wakes up to Kasper cuddled next to her. "Right by my belly," she said.