Jackie Evancho, 16, announced on the Today show Wednesday that she will sing the national anthem at President-elect Trump's inauguration.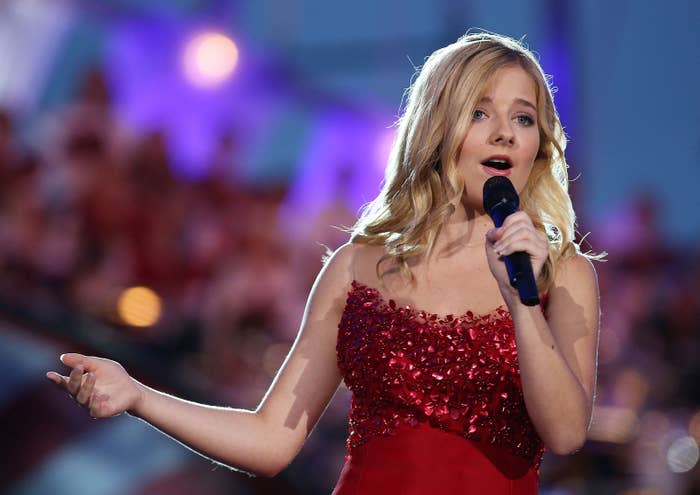 "I have recently been asked by the president-elect to perform the national anthem for the swearing-in ceremony at the inauguration and I am so excited," she said.
The America's Got Talent runner-up entered the spotlight at the age of 10, after appearing on the show's fifth season.
Evancho is known for her work in the classical crossover genre.
Her debut EP, O Holy Night, was released in November 2010. Her latest album is called Someday at Christmas.
In addition to her Christmas album, the singer released three singles this year, the latest of which is called "Apocalypse."
The singer said that when she received the call she "felt really honored to be able to sing for the office."
This won't be the first significant performance for the singer.
"Jackie has participated in many high-profile events including the Oprah finale spectacular as well as the lighting of the National Christmas Tree in Washington, DC, where she sang — and delighted — President and Mrs. Obama," Evancho's website reads.
At the last inauguration in 2013, Beyoncé sang the national anthem.
Reacting on Twitter to the announcement, some people were unfamiliar with the America's Got Talent alum.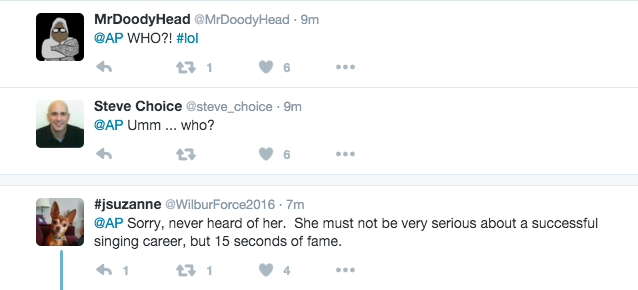 This person thought that her performance might affect her future career.
Some pointed out that the singer was the runner-up on the reality TV competition.
Many were also excited about the announcement. "That's awesome," said this person, "she's got talent."