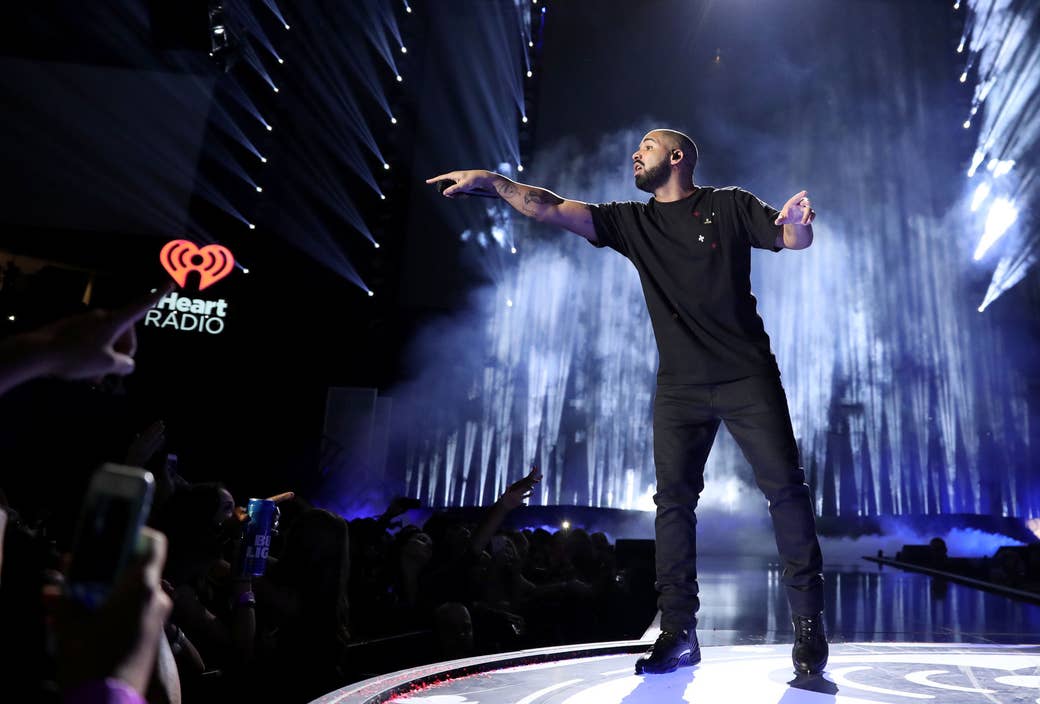 In March, when Drake released More Life, the record-shattering streaming juggernaut he self-billed as a "playlist," it raised questions about how conventions in popular music were changing — and which ones had outlived their use. Fans puzzled over how the term "playlist" could be stretched to fit a previously unreleased body of work; and devotees of hip-hop, grime, dancehall, and Afropop parsed the project's various invocations of genre. Since the playlist's debut, there's another quandary, somewhat less-explored publicly, that's managed to confound listeners, radio DJs, and even Drake's own label: Which of More Life's new songs should count as its official single?

Emmanuel "E Man" Coquia, music director for the radio station Power 106 in Los Angeles, thought he had the answer to that question the Monday after More Life was released. Like radio programmers across the country, he'd received a note from Republic Records, which distributes Drake's label Cash Money Records, informing him that their priority for airplay was "Free Smoke," the surly, rumbling warning shot that opens the playlist.
Most Top 40 hits are still the result of collaborations between record labels and radio stations.
During the frenzy of that first weekend, Coquia told BuzzFeed News that he and his colleagues had spun almost every song on More Life, one of their most highly anticipated releases of the year. But with the note from Republic, they were being asked to back off everything but "Free Smoke," which the label — and, presumably Drake himself — was putting forth to shape public perception of the project and promote further sales and streams.
For the majority of his two decades working in radio, Coquia would have complied. Most Top 40 hits are still the result of similar collaborations between record labels and radio stations, in which they work together to elevate one song from a given project — a single — over any number that are available. But that Monday in March, Republic's was neither the only nor the loudest voice Coquia was hearing from when it came to More Life. On streaming services like Spotify, on the name-that-song app Shazam, and on social media, he could see that another song, "Passionfruit" — a lilting, tropical ballad that floats over the collection like a cocktail umbrella — was outperforming "Free Smoke" with fans. He decided to keep the former in rotation, despite the label's guidance.
"If there's something that we see or hear that has that buzz, we run with it," Coquia said.
Last week, Power 106 played "Passionfruit" 130 times — more than any other song on its playlist. Since More Life was released, the station's played the song more than 400 times, while the label-sanctioned "Free Smoke," at fewer than 60 plays, has been effectively jilted. According to Nielsen BDS, which tracks songs that are played on the radio, other popular stations had similar instincts. Over 25 stations around the country were playing "Passionfruit" more than 100 times per week as of mid-April, with almost none granting "Free Smoke" comparable exposure.
As a flood of information from streaming services and social media has helped demystify what music fans really want, radio stations like Coquia's are increasingly prioritizing this data in an intensifying battle for the affections of their listeners. The trend is loosening record labels' historic grip on a powerful and jealously guarded pipeline to mainstream audiences — arguably the last remaining stronghold of the music industry's pre-Napster golden era — and shifting the power to define popular music further toward consumers.
After the initial populist surge behind "Passionfruit," Coquia said he heard again from his contacts at Republic. This time they told him that the campaign for "Free Smoke" was being wound down, only two weeks after it began, to clear the way for new single priorities "Passionfruit" and "Portland," featuring Quavo and Travis Scott (Republic Records declined BuzzFeed News' request for comment).
"It's almost like there's no such thing as a priority on an album anymore," Coquia concluded. "It's just 'What song is making the most noise?'"
The democratization of singles poses a unique challenge for artists and labels, as evidenced earlier this year after the release of Future's self-titled album. Like many big-name stars in a post-Beyoncé world, Future dropped it with little warning, forgoing a traditional release of one or more lead singles. But the artist and his label, Epic Records, made an effort to signal their preference for a single after the fact. Their pick — a prickly, trap rap lullaby called "Draco" — was serviced to radio stations as the album's priority track, given favorable placement on Apple Music and Spotify, and featured in an official music video.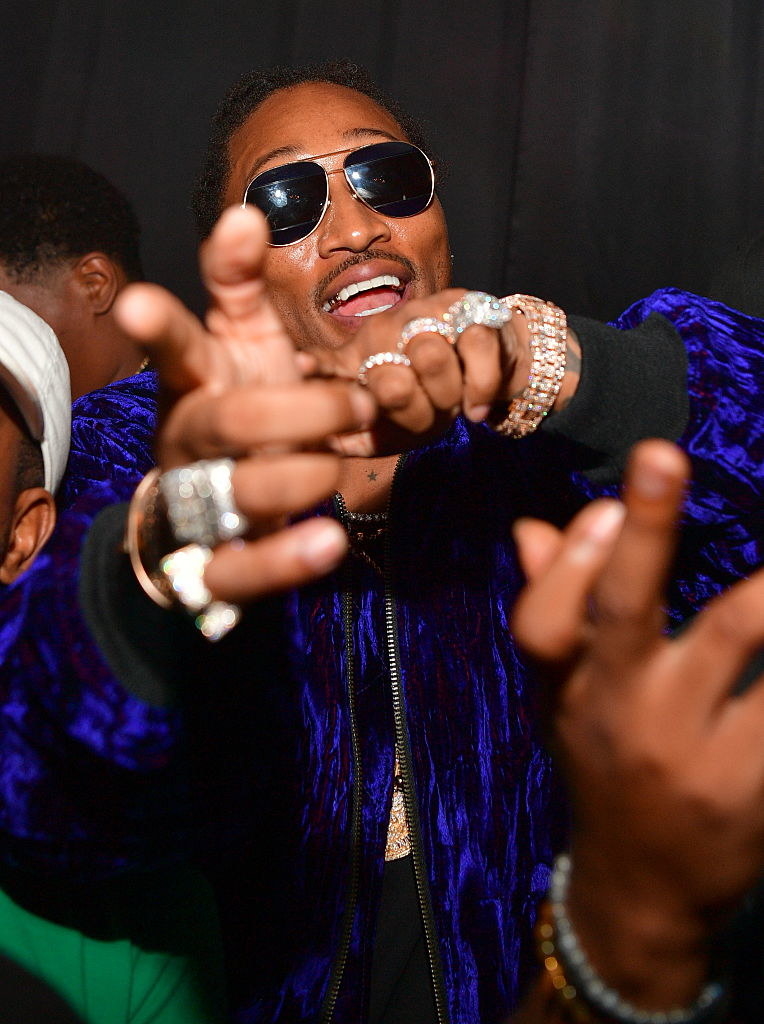 But it was another track from Future, "Mask Off," that captured the zeitgeist. Powered by viral videos that riffed on its memorable flute sample, "Mask Off" emerged as the people's favorite almost immediately, dwarfing "Draco" in social media mentions, plays on streaming services, and — more or less concurrently — airplay on radio stations. As organic buzz around the song effectively overruled Epic's carefully laid rollout plan, radio sources said the label abruptly changed its tune.
"'Draco' just fell apart and they went with 'Mask Off,'" said Myron Fears, programming director of Hot 103 Jamz in Kansas City, Missouri, describing his conversations with Epic about promoting a single from Future. "You're seeing a lot more of this than ever before. If something's not working that [the labels] set out as their priority, they're moving off of it a lot quicker." Epic Records did not respond to a request for comment.
Programmers like Fears say that waiting for a record label's blessing before putting a song in rotation was a courtesy of the pre-streaming era that they can no longer afford. Radio is still extraordinarily popular in America, used by 93% of adults and 92% of 18- to 34-year-olds each week, according to the most recent Nielsen study. But momentum toward on-demand streaming in music is putting stations on the defensive. Total on-demand audio streams in the US jumped by 76% in 2016, according to Nielsen. And the Recording Industry Association of America, which counts the average number of people who pay to subscribe to music streaming services each year, said that last year subscriptions more than doubled.
"In this day and age, if something gets into the atmosphere on streaming services, or YouTube, or Vevo, or wherever … even if I don't play it, you can't stop the movement," said Terri Thomas, operations manager and programming director for three radio stations in Houston, including 97.9 The Boxx. "The audience likes what it likes, and they're going to get it no matter what."
If the rise of streaming services changed how artists are valued by gatekeepers at record labels and radio stations — allowing outsiders to reach heights once reserved for a chosen few — the same is proving to be true for individual songs, which can sink or swim without respect to narratives or boundaries, including those set by their own creators.
"We [in the industry] all have to be less rigid," said Jimmy Steal, of Power 106 in LA. "If someone likes anything that you're doing, even if you're not prioritizing it, that's a blessing."