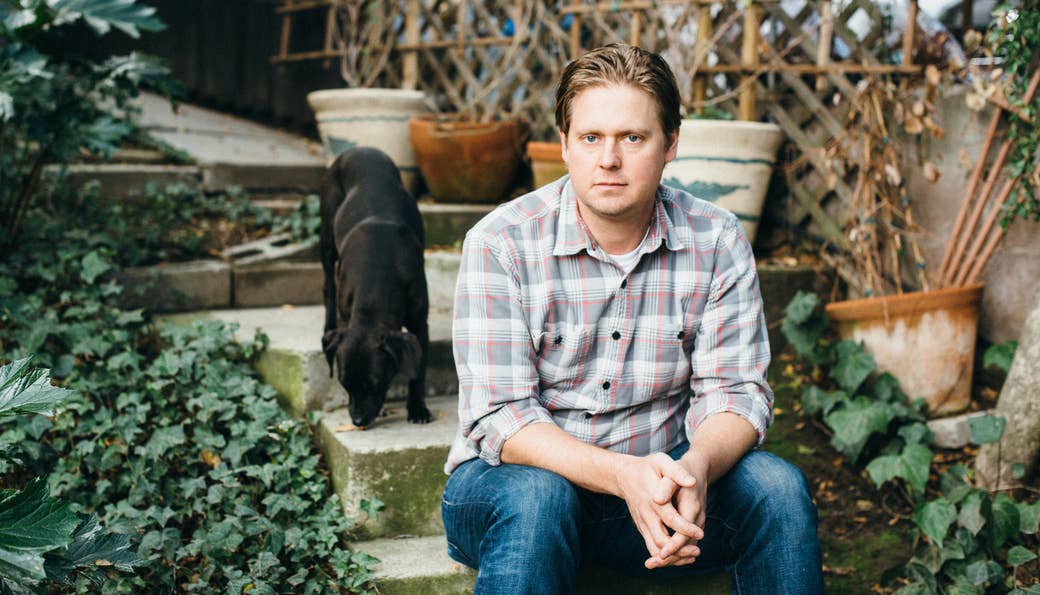 A few days after November 8 last year, Tim Heidecker, still cycling through anger and confusion, headed down to the basement of his home in Glendale, California, to write some music. "A song is the easiest delivery vehicle for an idea," he said in a recent interview with BuzzFeed News.
At the time, Heidecker wasn't anyone's idea of a protest singer — in truth, he was barely known as a singer at all. As one half of the surrealist comedy duo Tim and Eric, he'd spent more than a decade onscreen, creating and inhabiting bizarre characters on cult-favorite Adult Swim shows like Tom Goes to the Mayor, Tim and Eric Awesome Show, Great Job!, and Decker, beloved by stoners and others with a high tolerance for supremely awkward humor. But a preoccupation with music has always sat just below the surface of Heidecker's comedy — last spring, he released an album of acutely satirical songs about suburban fatherhood called In Glendale — and from his basement in November, he wrote the third in what became a running series of darkly comic battle hymns inspired by the rise of Donald Trump.
"They can take me down to the bowels of Trump Tower," he wails in the song "Trump Tower," over descending piano in the vein of Leon Russell. "And put me on the rack next to all of my brown and black brothers."
Heidecker, a Pennsylvanian with a kind face that often plays against his characters' derangements, is an unlikely comrade of an expanding universe of musicians, including stars like YG, Arcade Fire, and Katy Perry, who have endeavored to channel still-smoldering political anxieties into song. A deceptively skillful songwriter, he has recorded seven "Trump songs" in the past year — five since the election — stealing off to the basement or to the houses of musically inclined friends (like Jonathan Rado of psych-rock band Foxygen) in sporadic bursts of inspiration.

"As a fellow white straight man, I feel a responsibility to fight back."
On "Mar-a-Lago," released in late March, Heidecker uses President Trump's extravagant Florida country club as a stand-in for the palm tree paradises once surveyed by Jimmy Buffett and the Beach Boys — with a comically rueful POTUS playing narrator and tour guide. For "A Note From Donald J. Trump's Pilot," he conjures a mordant murder-suicide fantasy in the form of an acoustic, Cat Stevens–like folk song. And two others, "I Am a Cuck" and "Richard Spencer," offer improbably soulful sendups of the alt-right.
"I can't explain what makes somebody that way," Heidecker said of the pro-Trump white nationalist types like the ones who inspired "I Am a Cuck," some of whom, disconcertingly, may be watching his shows. "But as a fellow white man, a white, straight man who's had every opportunity … I feel a responsibility to occasionally, and hopefully creatively, fight back against that kind of guy out there. Because I want to say to them, 'What the fuck are you doing? What are you doing with your life? Why don't you be a positive force in the world instead of a piece of shit?'"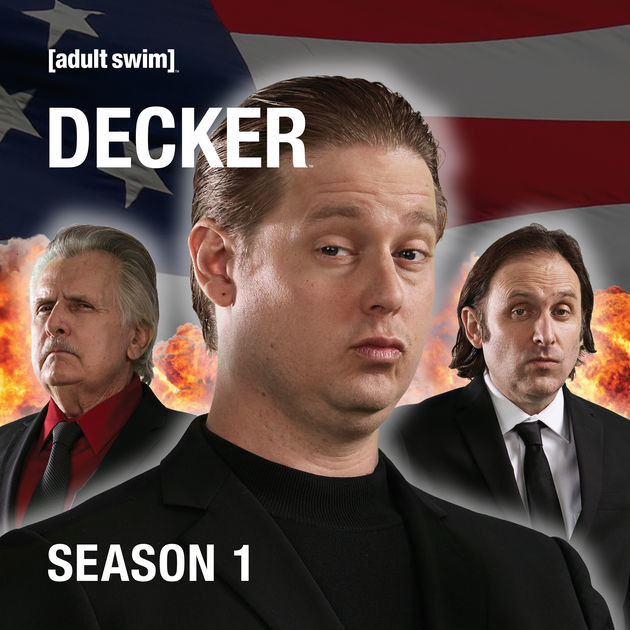 Singing truth to power isn't a natural role for Heidecker, whose songs are more wickedly funny than traditional protest music, and more pointedly political than most musical comedy. But if liberals have felt like the past 12 months were transplanted from an alternate, funhouse universe where reality itself seems on the verge of a spectacular breakdown, it's difficult to imagine a more fitting bard, able to chronicle and anticipate a succession of disorienting news cycles with a well-honed sense of the absurd.

Heidecker first began incorporating Trump into his stand-up comedy years ago, following the real estate mogul and The Celebrity Apprentice host's flirtations with a presidential run in 2012. Onstage, he would embody what he calls an "obnoxious, right-wing, misogynistic piece of shit" who was eager for a businessman like Trump to take charge in Washington. Watching the raucous Trump rallies that dominated cable news during the 2016 election season, he was filled with a creeping sense of despair. On election night, he happened to be shooting Decker, a show in which he stars as a slow-witted, macho spy who believes he's "the only one who can help [America] be free."
"It was hard for all of us," he said of the mood of the show's crew as the results came in. "Everybody that we work with is kind of young and liberal-minded; a lot of women and a lot of artists. So we were totally shaken, and confused, and unmoored, and angry."
Just as "Trump Tower" was born from a post-election fever dream, Heidecker has preferred to write and release subsequent Trump songs extemporaneously ("Mar-a-Lago" was hummed in the shower on a Saturday and posted to his Bandcamp page — with proceeds going to the Everglades Foundation — on Sunday night). But he says he intends to continue recording them for as long as the inspiration is there. Lately, his mind has circled around Trump's provocative senior adviser and former Breitbart News executive Steve Bannon, whose last name he gratefully described as "kind of rhythmic."
"It's just always nice to have a point of view and kind of a reason to be writing a song," Heidecker said. "Right now it feels like if you're an artist and you're not somehow talking about what's going on in the world, then, I don't know, you're gonna look back and wonder what you were doing."