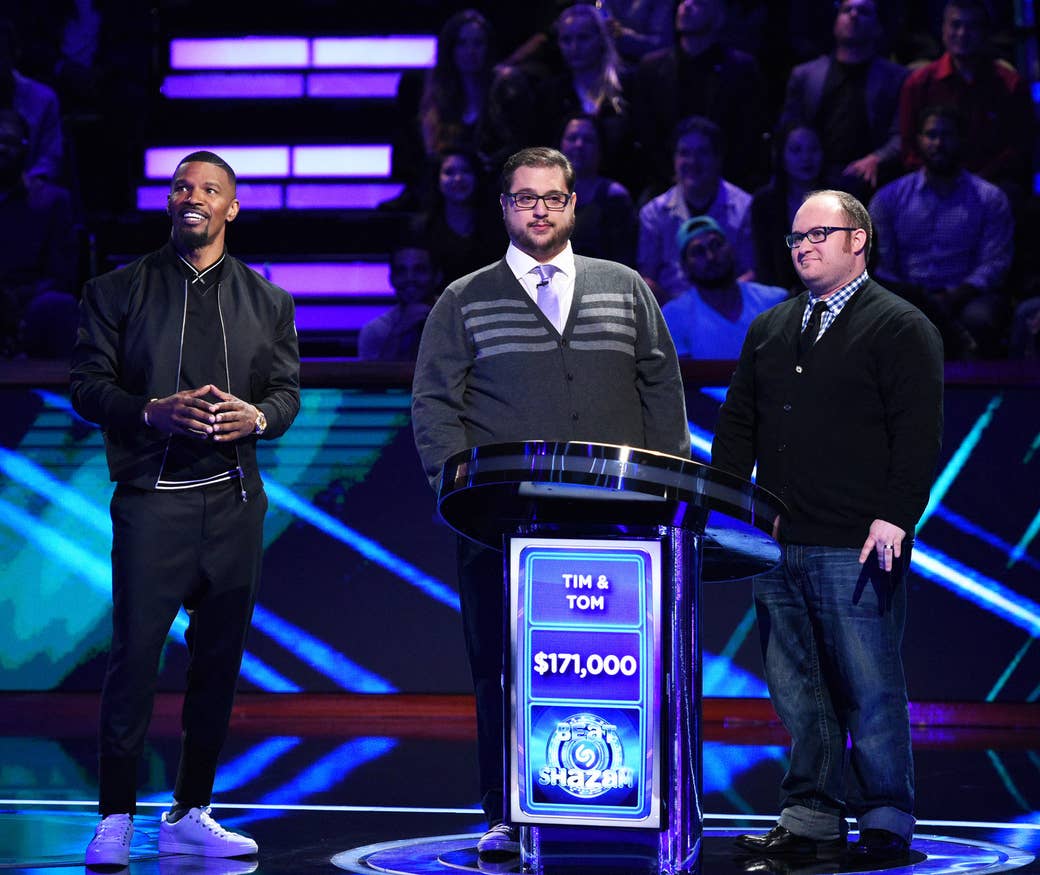 On a recent afternoon at CBS's Studio 36 in LA, at the center of a glowing teal and purple set lit up like the inside of a Poké Ball, the actor, comedian, and musician Jamie Foxx was whipping an eager game show audience into a froth. Rebounding after a commercial break, he leaned into a shopworn catchphrase, and the crowd, on cue, shouted back with glee.
"The money's going!"
"Up!"
"The money's going!"
"Up!"
Onstage with Foxx — who was loose and charismatic in a red, white, and black biker jacket, closely cropped haircut, and sculpted beard — were Christina and Steve, romantic partners and contestants on the game show, called Beat Shazam, which premieres tonight on Fox. They'd reached the final round of the game, in which teams compete — first against each other, and then against the titular name-that-song app — to rapidly identify popular songs. Only one song stood between them and the grand prize of $1 million — one song, that is, and Shazam, which is represented in the game by an enormous, circular, smoke-spouting monitor that looms over the stage like an angry deity, or a less-homicidal upgrade of HAL 9000, the sentient computer from 2001: A Space Odyssey.
Christina, from Brooklyn, had tan skin and chest-length, wavy brown hair. Steve, from Nashville, was lanky with round cheeks and a goatee. As on any decent primetime game show, they faced a burdensome choice: take on Shazam and go for the $1 million, or walk away with what they'd earned up to that point in the game — a less transformative but still substantial $197,000. If they challenged Shazam and lost, their money would be halved.
In the audience, the air went thick and quiet with suspense. A sober look fell over Steve's face, as if the weight of the world sat on his shoulders.
"Are you going to beat Shazam, or are you going to walk away?" Foxx asked Christina. She paused, and then declared, cocking her neck from side to side on each syllable, "I'm going to Beat. Sha. Zam!" The room erupted.
"Beat! Sha! Zam! Beat! Sha! Zam! Beat! Sha! Zam!"
Its existence underscores growing interest in franchises with appeal across platforms.
Since it launched in 2002, Shazam's willingness to march to its own beat has helped the company navigate more than a decade of transformation in both the music and mobile app businesses. Its 300 million users, who use the app over 20 million times per day to identify songs playing in public spaces — bars, coffee shops, on the radio — at the touch of a button, have grown accustomed to seeing its curlicue logo pop up in unlikely places, including in Super Bowl commercials, on cases of Coke, and, as of last year, inside Snapchat's camera function.
But Beat Shazam — the first primetime TV show based on an app (a play-at-home version will launch concurrently) — is by far the company's strangest and most high-profile experiment yet. With backing from Foxx, Don't Forget the Lyrics creator Jeff Apploff, and reality TV kingpin Mark Burnett, its existence underscores both Shazam's unique cultural footing and a growing interest among tech companies and the entertainment industry in franchises with appeal across platforms. Last fall, The CW premiered a Saturday morning cooking show based on the popular recipe app Dinner Spinner, and a game show based on Candy Crush, hosted by Mario Lopez, will debut on CBS this summer.
"If you've got an app that has 300 million users identifying songs, it tells you right off the bat that you've got an audience," Apploff told BuzzFeed News.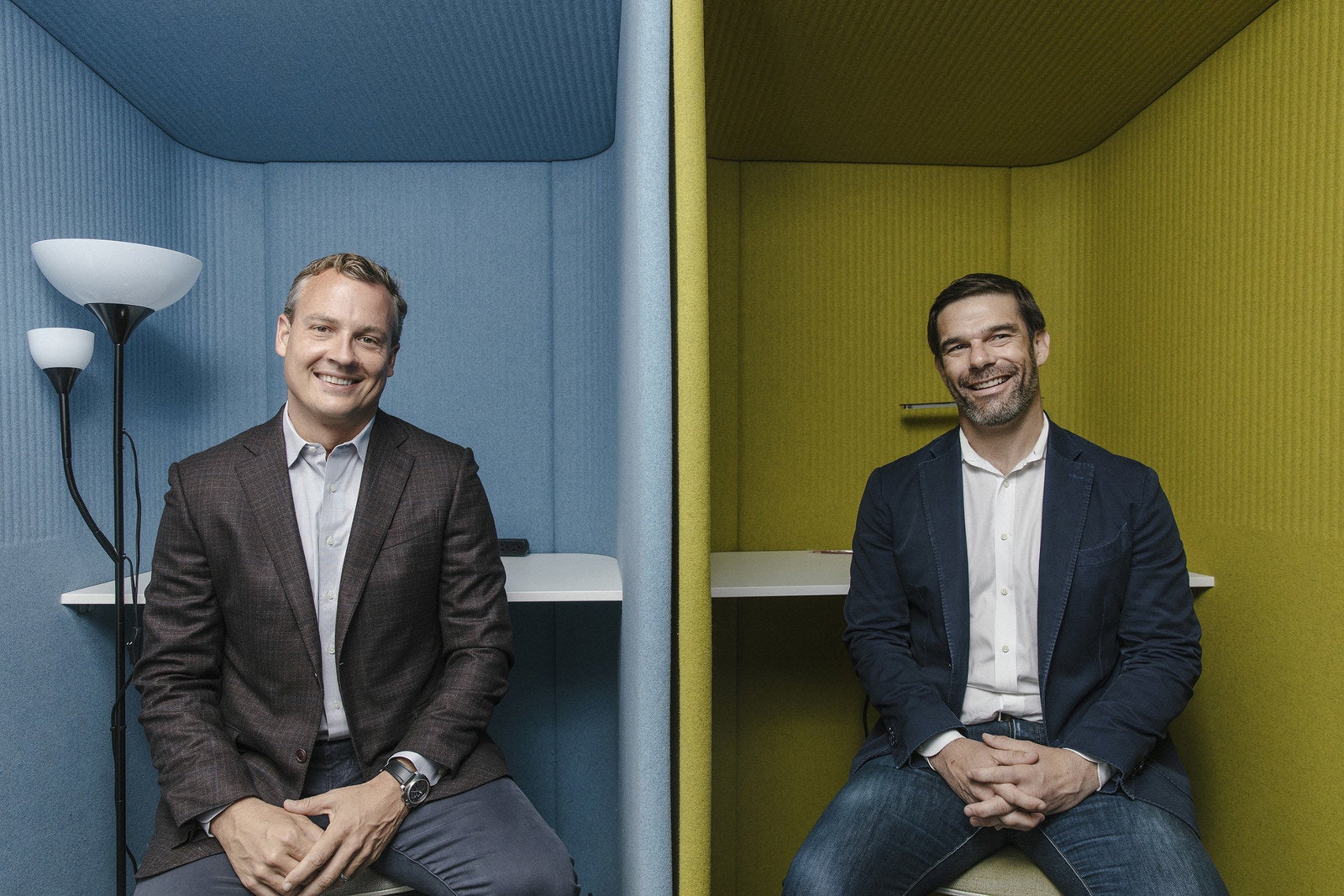 The first version of Shazam for iPhone — based on a pre-smartphone service where users could dial a number, hold up the mouthpiece of their phone, and receive a text message with information about whatever song was playing — was one of the mobile revolution's original success stories. After it was released in 2008, the company became a verb, built a business by collecting affiliate fees from the sales it generated for iTunes (over 1 million downloads per day at its peak), and drew investment from blue chip venture capital firms like Kleiner Perkins Caufield & Byers, which helped fund Amazon, Google, and Snapchat.

In 2012, at the height of the initial wave of interest in so-called second-screen experiences that linked mobile devices with television programming, Shazam began offering cast and episode information for TV shows — only to later roll back that functionality due to insufficient demand. Its push into advertising was more fruitful, and last year, Shazam turned its first profit, even as music sales continued to decline amid a broad shift toward streaming. The majority of the company's income now comes from brand partners, who use Shazam's in-house creative team and tech — including a new in-app camera that can recognize codes printed on packages and other surfaces — to make their promotional campaigns interactive.
The company continues to evolve. Shazam was an early mover on a trend that has now seized much of Silicon Valley, in which apps on your phone promise to make sense of the world around you. In roughly the past month, both Facebook and Google have announced "augmented reality" products that use your smartphone's camera to recognize objects in your environment and overlay contextual information, like a restaurant's Yelp ratings or the name of a flower species.
On a recent episode of the HBO comedy Silicon Valley, a startup providing such a service was described as "Shazam for food." But the Shazam for food in the real world, or at least the Shazam for food brands, may well just be Shazam — the company unveiled its own AR capabilities at SXSW this year.
"We've never taken our eye off the ball in terms of the core of what we do, and that's allowed us to extend our leadership and extend our brand and our capabilities," said Rich Riley, CEO of Shazam since 2013 and an executive producer of Beat Shazam. "Fortunately for us, interest in music is always increasing, so I think we'll continue to innovate and look for more big partnerships."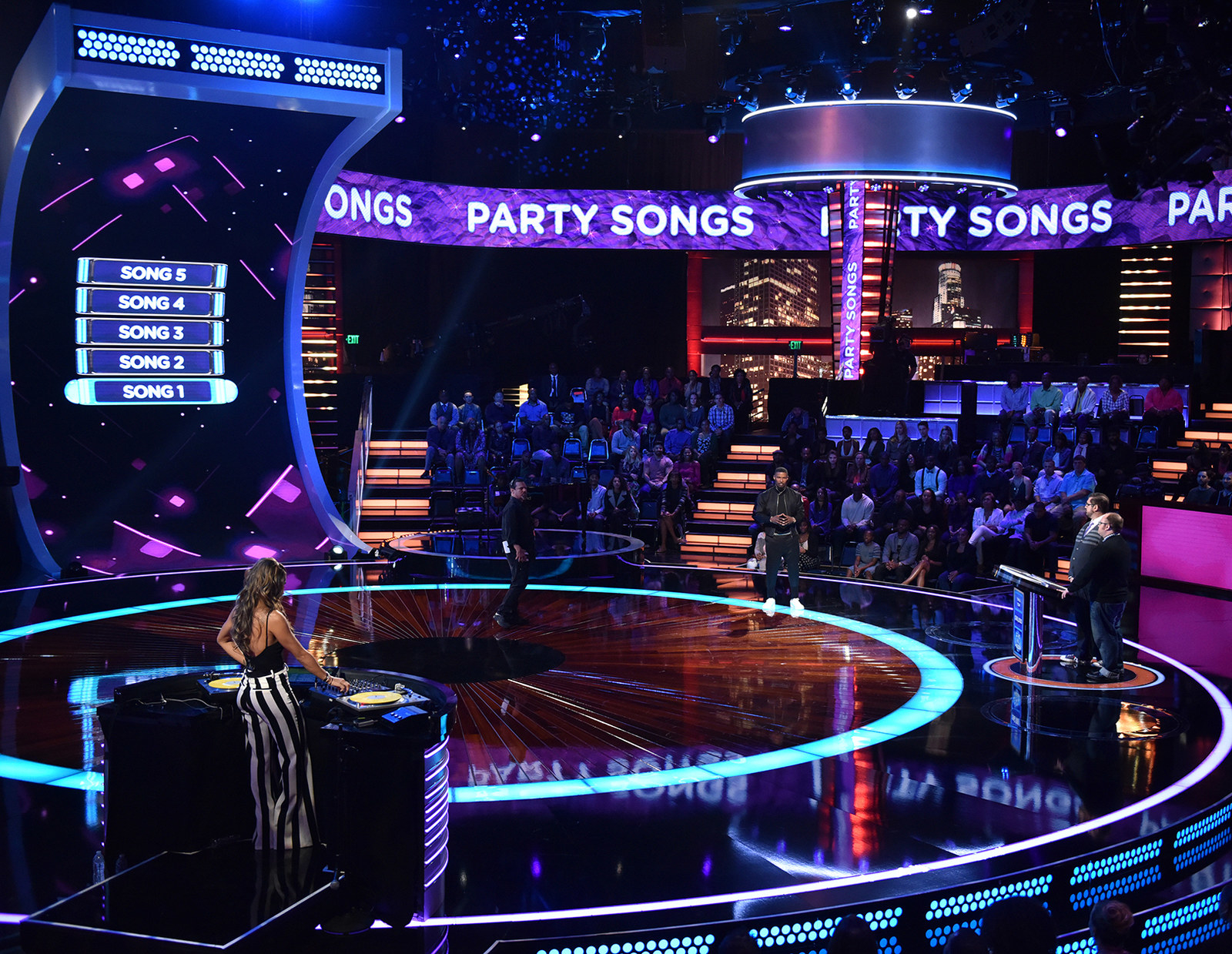 Whether Beat Shazam can match the popularity of its namesake remains to be seen. Apploff said he took the idea from a long-running parlor version of Name That Tune that guests play at his annual New Year's Eve party. He first approached Riley with the concept over two years ago at the behest of Fox, which, at the time, was working closely with Shazam on the hit music industry drama Empire.
Knowing that viewers could dismiss the show as a corporate cash grab, or simply superfluous, the producers doubled down on entertainment value, luring Foxx — an Grammy and Academy Award winner — and promising A-list special guests and life-changing prize money. They ran through hundreds of iterations of the game before settling on the format, with three teams of two competing against each other until one is left standing to face Shazam. Test versions that featured more teams, or brought in the Shazam character earlier on, felt flat.
"We taped for nine hours one Sunday and threw everything against the wall," Foxx, who said he last used Shazam to identify a "Bad and Boujee" remix at a nightclub in Budapest, told BuzzFeed News. "The good was really good, but the bad was really bad. I said, 'Guys, I fucked up. We all fucked up.' We were thinking, Is this the right thing to do?"
The first hint that they'd found a winning formula came from trial contestants, who'd volunteered to help work through the kinks. "They started saying to us, 'We'll stay the whole day! We don't wanna leave! Let's play more!'" Apploff said.
Foxx, who figures heavily in ads promoting the show, said he's already met at least one fan of the concept. On a recent drive in LA, he was startled by a man who pulled his car next to his and started screaming his name. "I thought this dude was trying to harm me or something," Foxx said. "But the first thing he said was 'I can beat Shazam!'"