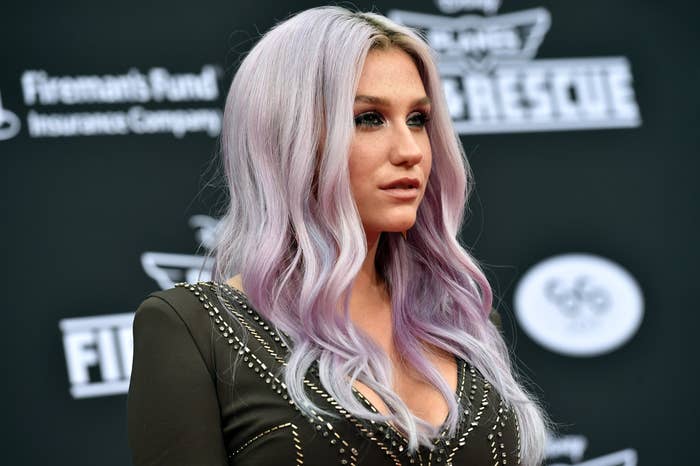 Long known as pop music's beglittered and giddily irreverent party girl, Kesha stunned many in the music world with allegations in a lawsuit filed earlier this week that she had been raped and physically abused by Dr. Luke, the super-producer and mogul who shepherded her career beginning when she was still in high school. But not everyone was surprised by the news. Annie Gallo, an 18-year-old college student from Virginia, is one of a handful of individuals who learned of Luke's allegedly abusive tendencies as early as January of this year, in a letter from Kesha herself.
Gallo's letter, written by Kesha during her well-publicized stint in rehab for an eating disorder, goes beyond accusing Dr. Luke of spurring on the disorder — he allegedly said she "looked like a refrigerator" — to refer to untold other sins she won't allow herself to name.
"Dr. Luke has tortured me & my family… he did do what people know about + SO much more terrible shit," Kesha writes.
In another letter, this one to Kelly Mullin, a 16-year-old fan also from Virginia, Kesha references "someone [she] work[s] with" who had become a tormentor and the source of her anguish. "Someone I work with has literally driven me into this disease, tortured me and fucked with me and my family."
BuzzFeed News discovered five such letters on social media, all apparently written while Kesha was in rehab, and confirmed the authenticity of three of them with recipients who agreed to be interviewed. All of the letters reference pain and suffering caused by someone in Kesha's inner circle, with two of them, including Gallo's, referring to Dr. Luke by name. See the letters below along with a sample of Kesha's handwriting shared with iHeartRadio in 2013.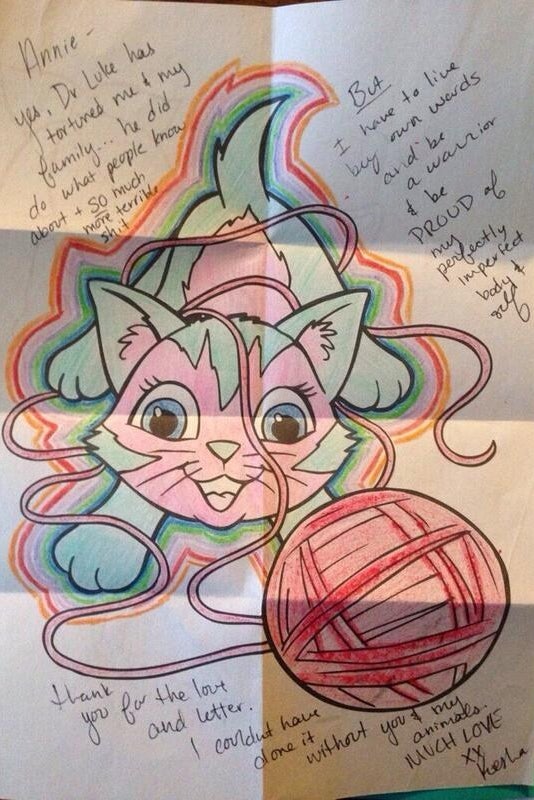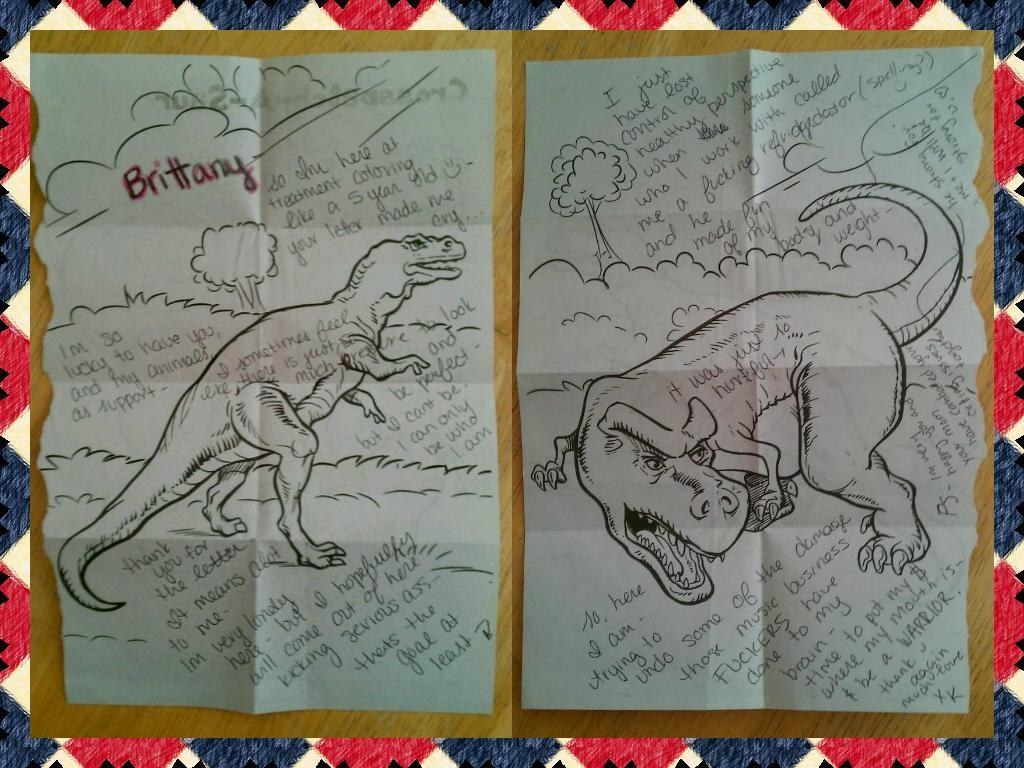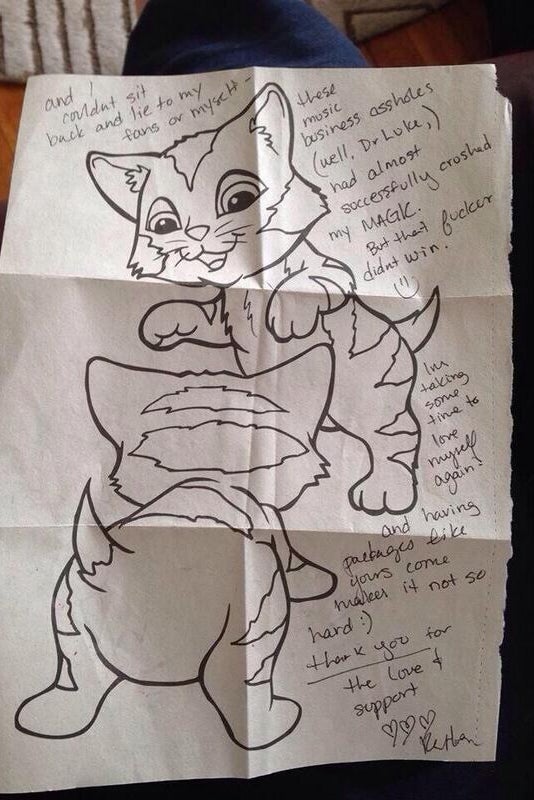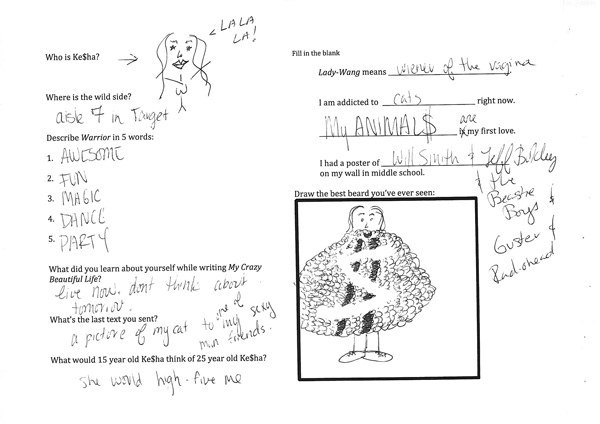 "I wasn't even expecting a reply or anything," Mullin, who wrote Kesha while she was staying at the Timberline Knolls Residential Treatment Center in January told BuzzFeed News. "I just wanted to show her how much we loved her and about two weeks later I got a letter back."
The letters, along with comments reportedly made to doctors while she was at Timberline Knolls, indicate that Kesha was beginning to become more vocal about the depth of abuse she says she suffered at the hands of Dr. Luke after it had allegedly landed her in rehab. They were circulating among Kesha fan groups by February, but took on new significance after the singer's bombshell lawsuit against Luke this week.
Reached for comment, Dr. Luke's lawyer, Christine Lepera, provided a previously shared statement denouncing Kesha's allegations as "spectacular and outrageous fiction." Kesha's lawyer, Mark Geragos, hadn't responded to detailed questions about the letters at press time.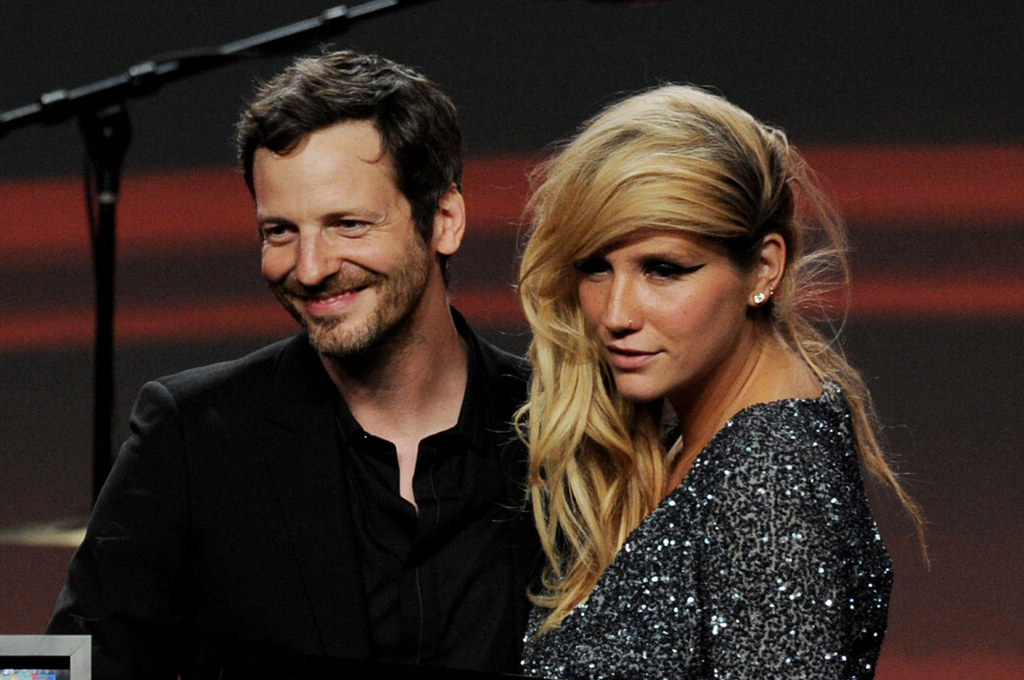 Even before the rape allegations, discord between the singer and her producer had been widely acknowledged among her most diehard fans. Dr. Luke, who signed Kesha to his record label Kemosabe Records (now a joint venture with Sony Music Entertainment) and produced the bulk of both of her solo albums, including top-10 hits "Tik Tok" and "Die Young," came to be regarded by fans as the villain of Kesha's story after an unreleased song called "Dancing With The Devil," recorded during the sessions for her sophomore album Warrior, leaked online in March of 2013.
The song, about a toxic relationship with someone who is alleged to be Dr. Luke, begins with the lyrics "You and I made a deal / I was young and shit got real" and references being locked in a desperate "holy war."
A chorus of Luke critics grew stronger that summer, after Kesha's reality show Kesha: My Crazy, Beautiful Life aired on MTV. In the show, Kesha complains about a lack of creative control while recording Warrior.
"My record label has final say on what songs make the album," she said. "It's not that I don't want to make pop music, I just want it to sound different."
By September, someone going by the name "Rebecca Pimmel" had started an online petition to grant the singer more creative freedom, alleging that Dr. Luke was "controling ke$ha like a puppet."
Speaking publicly, Kesha's mother, songwriter Pebe Sebert, was vocal about the negative influence she felt Dr. Luke was having on her daughter's life and career. On Twitter, she expressed support for the online petition and told one fan that it was Luke, not Kesha's major label partner, RCA Records, who was denying her creative freedom. After Kesha checked into rehab, it was Sebert who went to the press with claims that verbal abuse from Dr. Luke had helped put her there.
Kesha herself was always tactful when discussing her relationship with Luke in interviews, declining to name names when asked about the petition by Rolling Stone in October of last year.
But writing to fans from rehab she would be more direct.
"These music business assholes (well, Dr. Luke,) had almost successfully crushed my MAGIC," she writes in one letter. "But that fucker didn't win."
The creative and professional differences between Kesha and Dr. Luke have complicated her claims of sexual, emotional, and physical abuse, with Luke's lawyers alleging in a countersuit against Kesha that she and her mother are waging a calculated "smear campaign" designed to force an early end to her contract.
In an email from October of last year circulated by Lepera and said to have been written by Sebert, Kesha's mother apparently threatens to come forward with the rape allegations and others "in the next few days" unless "Luke releases Kesha from all legal contracts."
She never followed through with the threat and, less than three months later, it was Kesha herself who finally began to spill.