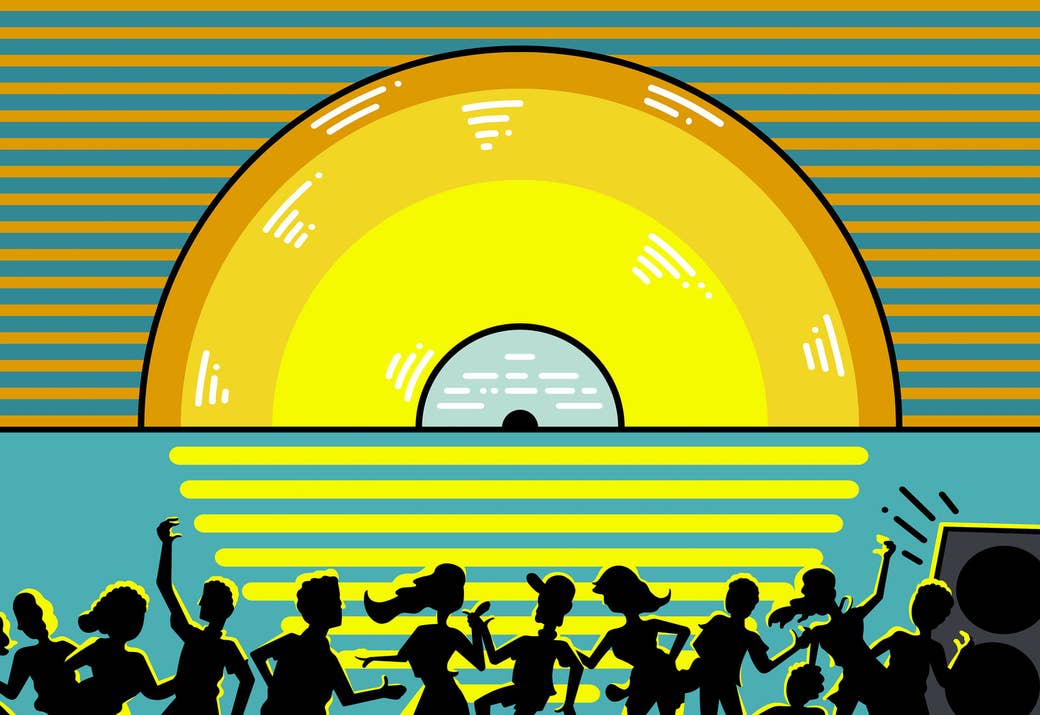 The contestants for the 2017 Song of the Summer — that ceremonial sonic signpost that conjures mutual history and the slurp of a well-frozen cocktail — swear they don't see themselves as such.
Some, like the irrepressible pop singer Carly Rae Jepsen ("Cut to the Feeling"), regret the compulsion to assign the most vibrant season a single, omnipresent jam. "Summer's a long time," she demurred, diplomatically, to BuzzFeed News. "I hope we can all just enjoy a great playlist of music."
Others, like self-proclaimed "King of the Anthems" DJ Khaled ("">I'm the One," "Grateful - DJ Khaled">Wild Thoughts"), sniff at the idea that a competition could exist in the first place. "I don't race nobody," he informed BuzzFeed News. "Summer's mine."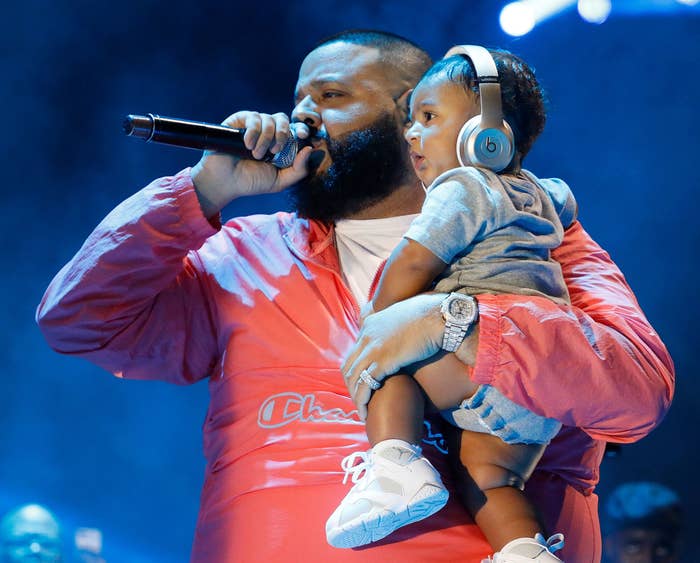 Due respect to the king, but this game of thrones is all but inevitable. Even if you manage not to read about it in the news, you can hear the commotion on the street: the unhurried cars with dueling sound systems, windows down and volume cranked; the poolside parties buoyed by Bluetooth speakers and rubber basslines. So much new pop music is released between April and July 4 — a conspicuous portion of which containing words like "heat" or a reference to California in the title — that the sheer glut invites its own culling. The days may be long, but our collective attention span is far shorter.
Among the players who embrace the game — with a healthy sense of irony — is Diplo, of the globetrotting DJ trio Major Lazer ("Know No Better").
"I fight to the death — I'm ready to fight Luis Fonsi ["Despacito"] 'til he's bloody," he boasted, drolly, to BuzzFeed News, taking an abstract face-off to its literal extreme. "If it was a wrestling match, I'd have to take Khaled out first, and then Selena Gomez ["It Ain't Me," "Bad Liar"], which probably wouldn't be that hard... Fonsi might lay low and take me out while I'm not looking — he looks really strong and fast — but I'll try my best, man... I've been training all year for this fight."
Some songs of the summer seem destined for the title from the moment they're released — the right artist at the right time, hitting a nerve in popular culture like a match meeting a fuse. Nelly's "Hot in Herre" fit that category in 2002, as did Katy Perry's 2010 juggernaut "California Gurls." But others seem to sidle up to the mantle unexpectedly. Fonsi's "Despacito" remix featuring Justin Bieber and Daddy Yankee, the No. 1 song in the US for the last seven weeks and a heavy favorite for memorialization as this year's torchbearer, is somewhere in between.
As the story goes, Bieber asked to record a new verse to the seductive Latin pop song in April after hearing its original all-Spanish version at a nightclub in Colombia. The addition of the English-speaking world's most consistent hit-maker of the moment turbocharged an international smash that hadn't fully penetrated in the US yet.
"It wasn't a marketing genius who said 'Hey let's get Justin and Luis Fonsi and Daddy Yankee together' — it all just came naturally," Fonsi told BuzzFeed News.
The veteran singer-songwriter, who was born in Puerto Rico and now lives in Miami, says that before "Despacito" he'd never heard of the idea of a Song of the Summer. He released the original single in January, when most of the country had yet to thaw.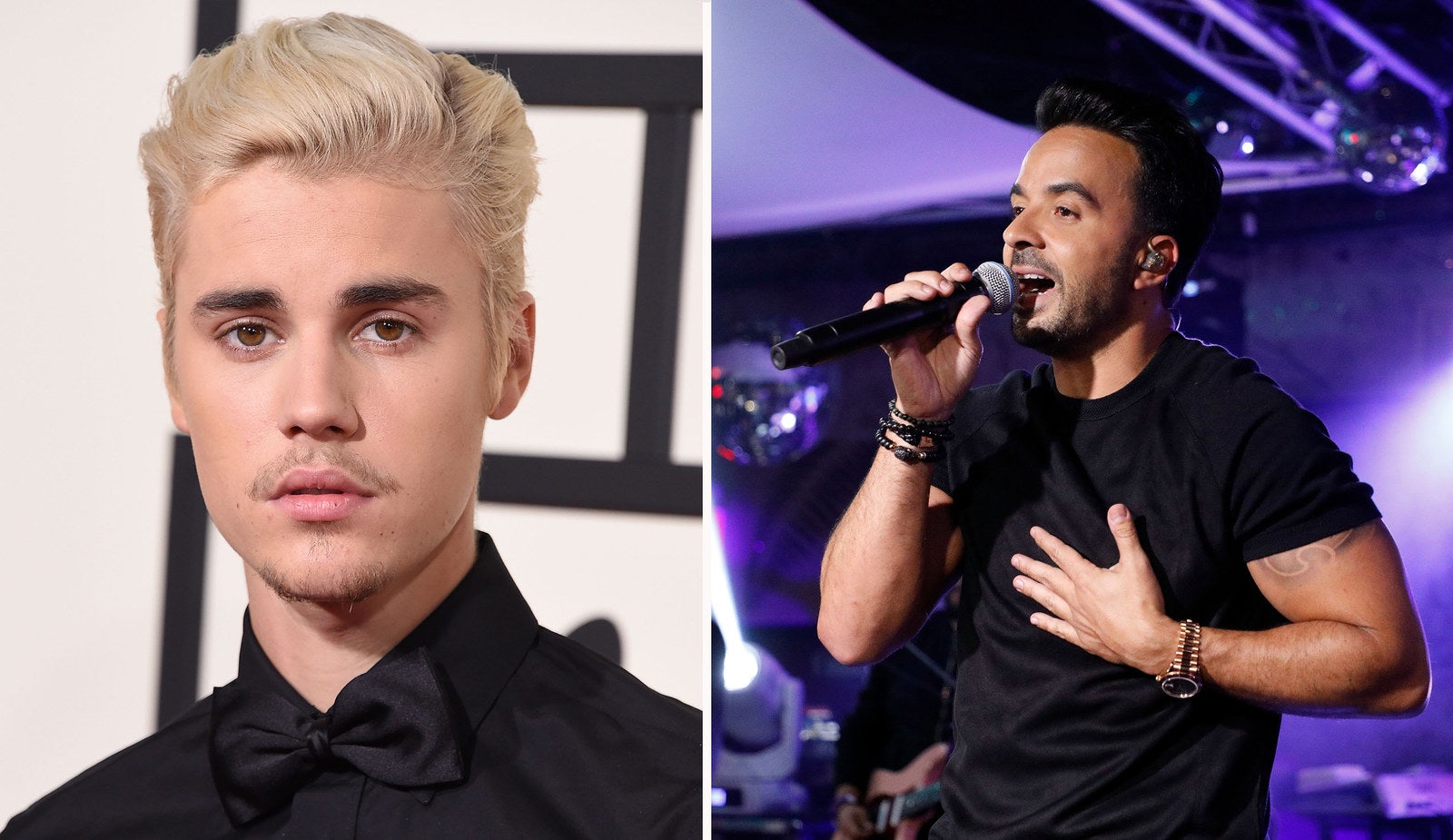 "It's summertime every day of the year for me," he laughed. "In January, I wear shorts and flip-flops."
Whereas a release so far from peak-barbecue season could have been a death sentence for another would-be Song of the Summer, the extra lead time likely worked in Fonsi's favor. Historically, songs by artists who aren't yet a household name have benefited from a healthy gestation period in the pre-summer months.
Sia's first No. 1 single as a lead artist, "Cheap Thrills" featuring Sean Paul, was originally released in the dead winter of February 2016, but caught a wave in mid-summer that it rode all the way to an August summit. The year before, Major Lazer's global hit "Lean On," featuring the Danish pop singer MØ, had a similarly slow burn rate, peaking on the charts six months after it was released.
"It takes a while for records to kinda hit their full potential when you don't have the celebrity appeal to make a splash right when you first come out," said Diplo. "We have a lot of groundwork to do."
As with everything in pop music, the intangible crosscurrents that give us the songs of summer are economic as well as cultural. For artists, summer is peak touring season, providing an annual incentive to entice prospective ticket buyers with fresh material. "It's when artists get to connect with fans the most," said Gary Spangler, executive vice president of promotion at Republic Records, home to The Weeknd and Ariana Grande. "[Summer] touring, especially outdoor amphitheaters, can put an artist in front of 20,000 people a night."
And most of those people, to a reliable degree, want to hear the same kinds of songs — breezy, uptempo, lyrically inclusive enough to sing at an immodest volume, temporally specific enough to induce instant nostalgia. "I usually hear between 4 and 8 records in a year that could potentially play that role," said Joey Arbagey, executive vice president of A&R at Epic Records (DJ Khaled, Camila Cabello, Future). "You want that song that can break through and make everybody feel really good and that everyone is talking about, that melody that you can't get out of your head."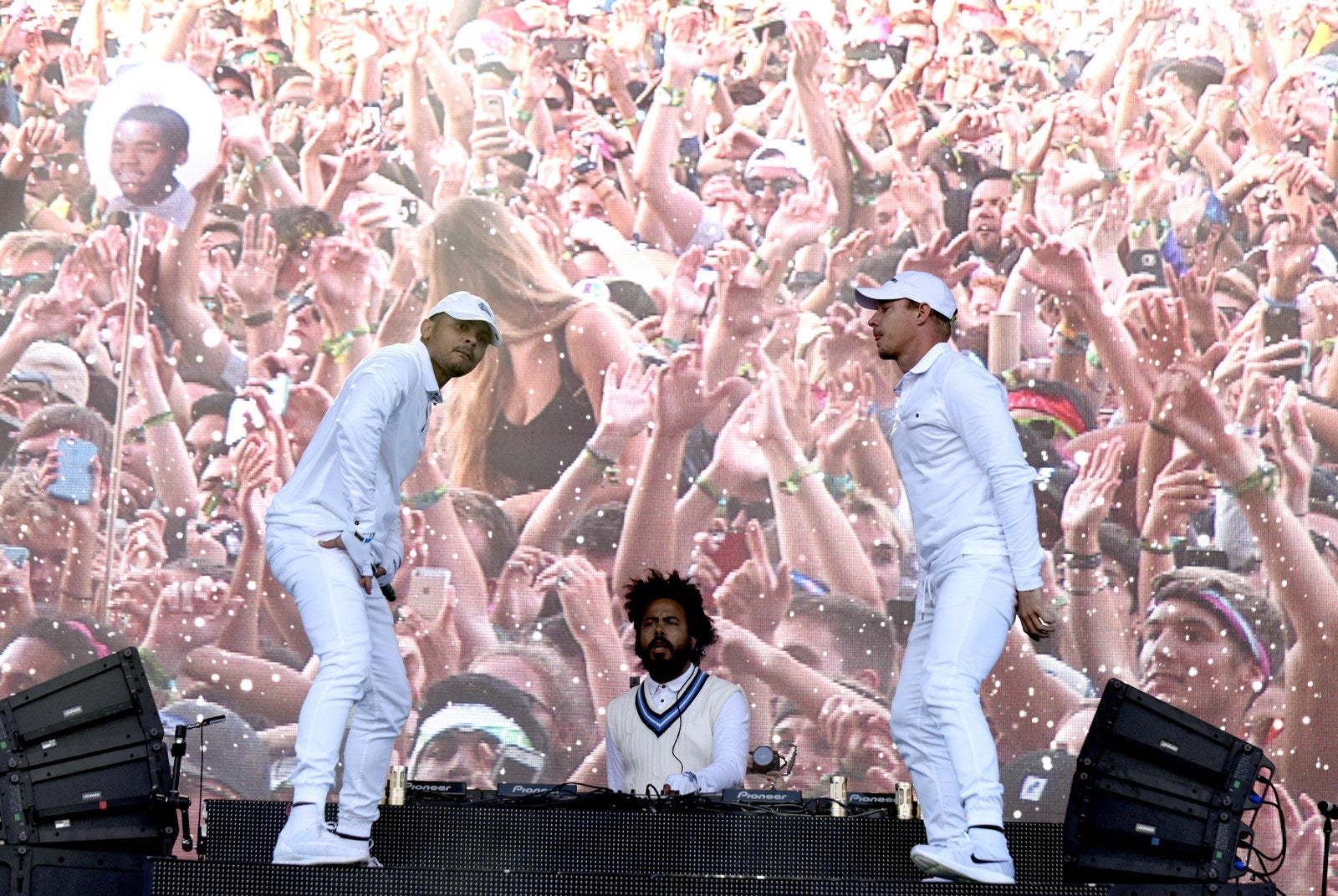 Whether or not an artist or label can predetermine a Song of the Summer — get all of the dominoes to line up just so — is a matter of endless dispute. Promotions departments can get a track on Top 40 radio, or on popular playlists on streaming services, but it's harder to make them stick. "I don't care how much marketing or promotion you put behind it," Arbagey said. "It's either gonna perform because people want it and they feel a certain way about it or it won't."

In his case, Fonsi — this year's accidental frontrunner — is convinced that the astonishing success of the "Despacito" remix could never have been preordained.
"You know when you go out with your friends and you have a night that was supposed to be just kind of bland, but everything just works out and you have the most amazing night and you know that if you would have planned it, it probably wouldn't have happened that way?" he said. "It's the story of this song."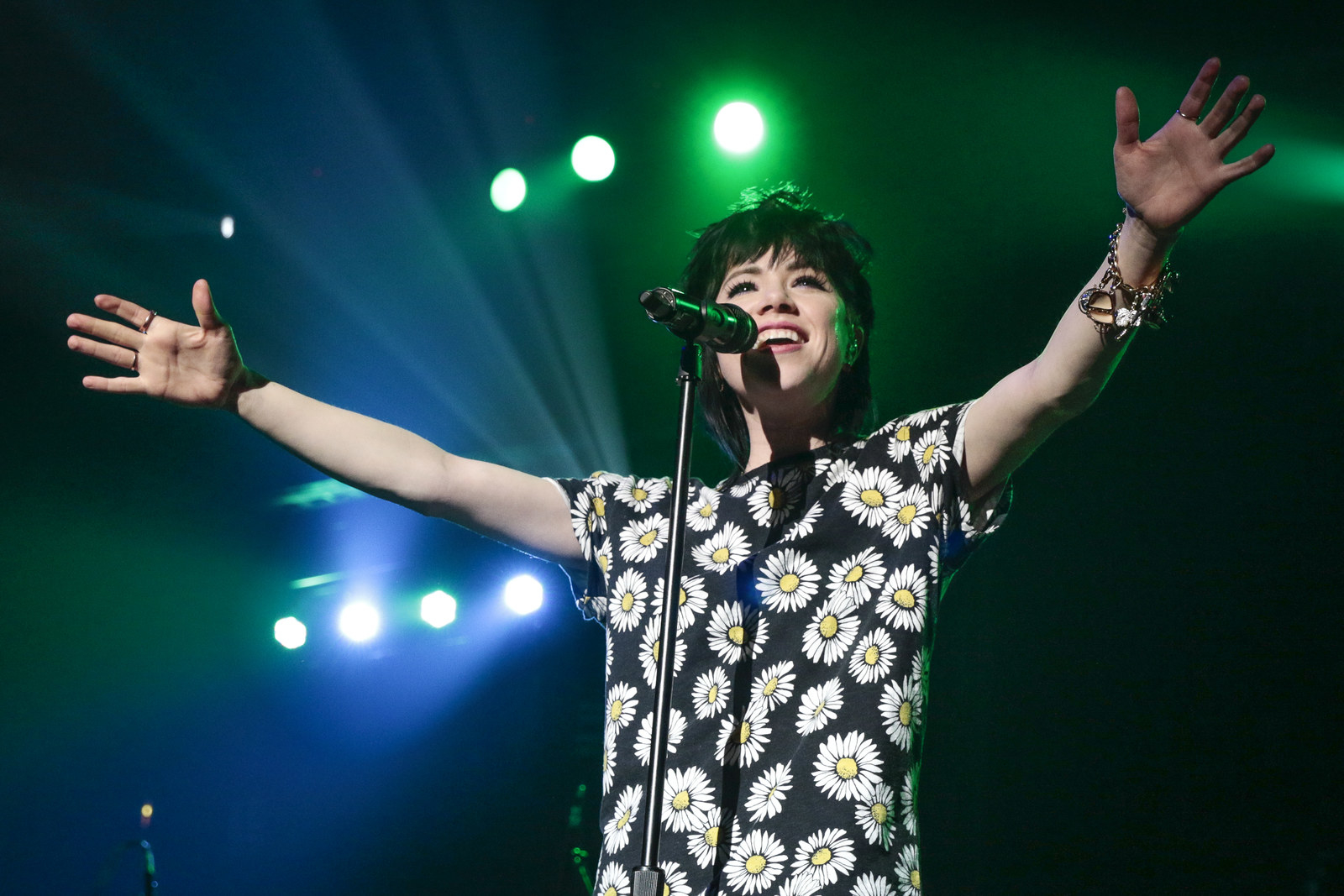 Like a first kiss or public speaking, the key to writing a summer smash is not overthinking it, said Jepsen, who was launched to stardom by one such song, "Call Me Maybe," in 2012. As with "Maybe," which was officially released in September 2011, "Cut to the Feeling" wasn't originally intended to be a summer song. "It was just kind of a bonus, something that was on the list of hopefuls for [2015 album] Emotion," she said. "But, in general, the idea of joy that you can kind of put to words and explain to someone in a song is what I'm always hoping for."
Some artists, of course, do opt for a more conscious pursuit of the summer jam. The electronic DJ and super producer Zedd, whose ebullient most recent song with Alessia Cara, "Stay," is currently a fixture on Top 40 radio, said his next single will be promoted as a specific complement to wet skin, the smell of chlorine, and salty, sun-bleached hair. "I could just see myself in a car with the sun shining and the wind blowing," he said of the track, which features former One Direction singer Liam Payne. "It just had to live in the summer."
The song will be in good company. Khaled, who notched a second concurrent Billboard Top 5 hit this week with "Wild Thoughts," featuring Rihanna and Bryson Tiller, said he personally planned on having not just one Song of the Summer this year, but four or five.
While he's at it, why settle for just one season?
"Play back this interview when summer's over," he told BuzzFeed News, leaning back in his chair in a studio near Times Square in Manhattan. His face, smiling ever so slightly, was bathed by neon light pouring in through a window. "['Wild Thoughts'] is going to be playing until it's Christmas." ●