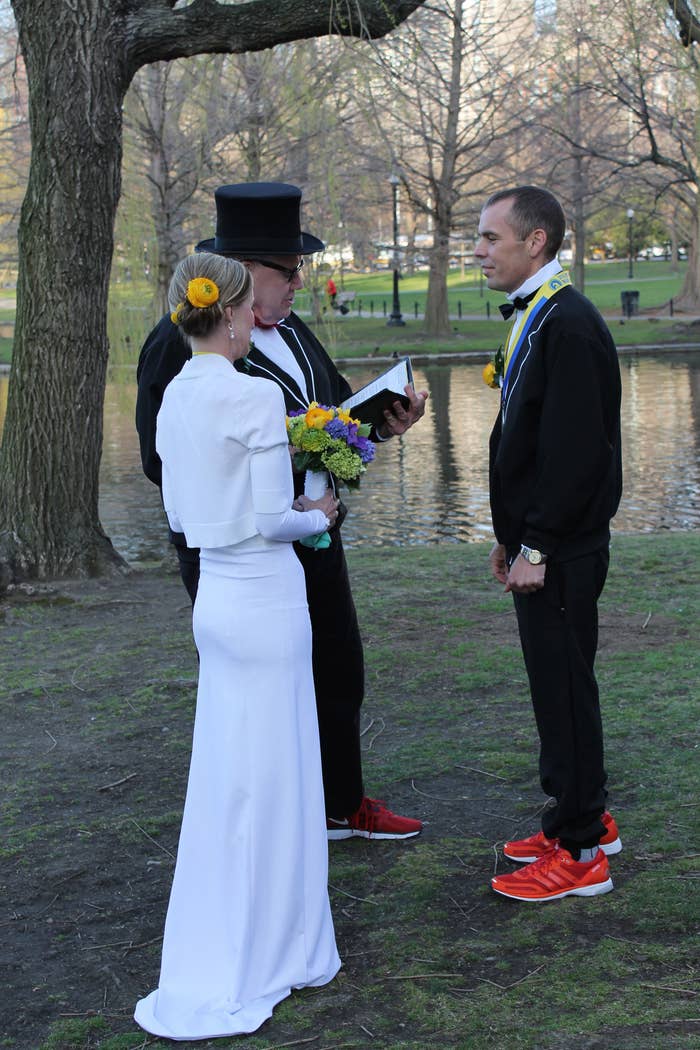 BOSTON — At 6:20 p.m., just three and half hours after two bombs exploded near the finish line of the Boston Marathon, marathon runners Robert Watling and Kelli Johnston wed in the Boston Common. Both had finished the race before the detonations on Boylston Street.
The couple, who have a long history of running together, have been planning this post-marathon wedding ever since Watling proposed to Johnston after they both completed the Chicago Marathon back in October, NECN reported Thursday.
Given the commotion of the afternoon, just a small gathering of family members looked on. Meanwhile, ambulances sped by, armed policemen stood watch, and hundreds of National Guard members assembled just across the park.