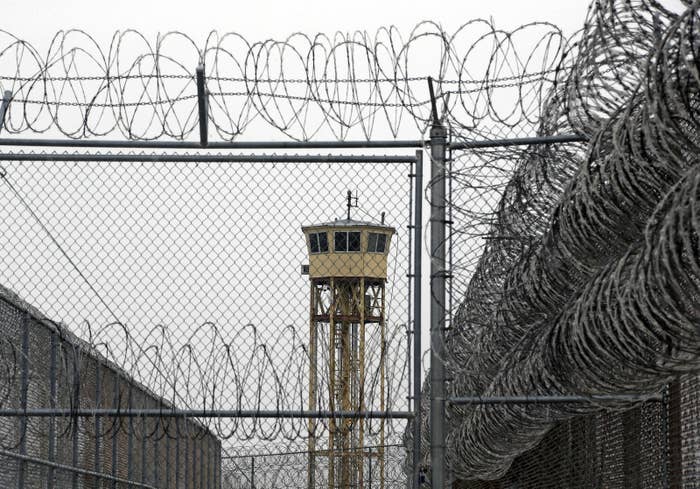 In July, Dallas County residents launched a petition demanding that six black youth be tried as adults for armed robbery. The petition characterized the six young people as criminals incapable of redemption, and Dallas County District Attorney Faith Johnson acquiesced to the call. She filed a motion to have all six suspects tried as adults, even though they were only kids.
A similar thing happened in Mecklenburg County, North Carolina. Five young boys of color were tried as adults and sentenced to life without parole. This is a death sentence for children.
In both stories, the local district attorney played an outsized role in determining the rest of these kids' lives. In counties throughout the country, it is the DA who has enormous authority in every phase of a criminal case, not the judge, the jury, or even the police. It's the DA who launches investigations, determines what charges to file, and whether to offer a plea bargain.
Harry James of Mecklenburg County was only 16 when an older friend persuaded him to participate in a robbery. During the robbery, James's friend shot and killed the victim. James was sentenced to life without parole. The Mecklenburg County district attorney's office, under former district attorney R. Andrew Murray, repeatedly sought life without parole against young defendants including James, even in cases with overwhelming mitigating evidence.
There are no other Western nations that assign juveniles life-without-parole sentences, and the UN Convention on the Rights of the Child formally condemns the practice.
Eighteen state legislatures, plus the District of Columbia, have abolished juvenile life without parole for children by statute, and, in most jurisdictions where the sentence continues to be authorized under law, it is rarely sought or imposed. In Miller v. Alabama, the Supreme Court cited scientific evidence around children's development, writing that they are both "more vulnerable or susceptible to negative influences and outside pressures, including peer pressure," and are "more capable of change" than adult offenders. Because of that, "a sentencing rule permissible for adults may not be so for children," the court said.
My organization has been tracking the roles of DAs in racially unjust sentencing across the country. We were shocked to learn that North Carolina is still sentencing dozens of children — who have been exposed to terrible trauma — to life in prison, and we put together a report, "When Kids Are Sentenced to Die In Prison," to shed light on this ongoing practice. While most justice advocates believe that life without parole for children has ended following the Supreme Court's decisions, we found North Carolina is leaning into the practice. The people profiled in our report have also been victims of violence, and some have been exposed to mental and sexual abuse, poverty, violence, and instability in education. They haven't had a chance to heal from the trauma in their lives.
Nobody's entire future should be taken away for making a wrong choice during their adolescence. Black children caught up in the criminal justice system need alternatives to incarceration — social services, mental and emotional support, and resources that stabilize families and communities.
The truth is that black people have long been the target of an unfair criminal justice system, and our communities have suffered deeply traumatic experiences as a direct result of it. From school-based arrests to life-without-parole sentences, black youth face more contact with the criminal justice system and harsher punishment that their white peers. Mecklenburg County is home to Charlotte, which has a burgeoning reputation as a diverse and progressive Southern city. The district attorney's office should be leading the way in transforming the way the justice system treats juveniles.
We can all do more to hold our local prosecutors accountable. Step one is to find out who your local district attorney is and where they stand on the issues including life without parole for juveniles. We all have the responsibility and power to make sure our voices are heard, and district attorneys are elected officials — which makes them accountable to the communities they serve.