White Republican Basically Pretends He's Black To Win Texas Election
The anti-gay activist beat out a 24-year incumbent in an inner-city election by pretending to be black in campaign materials.
This is Dave Wilson, a conservative Republican and anti-gay activist in Houston. Wilson decided to run for a seat on the board at Houston Community College.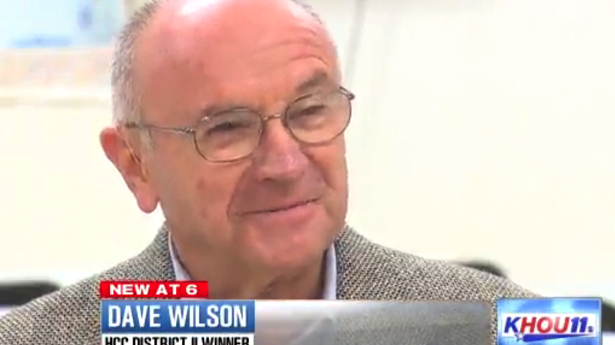 Realizing he was unlikely to win in a district where the voters are mostly black Democrats, Wilson decided to lead voters to believe he was black with his campaign materials.
"Every time a politician talks, he's out there deceiving voters," Wilson told KHOU.
The anti-gay activist, who once led a crusade against the city's lesbian mayor, used pictures of black people he lifted from the Internet in his flyers, which read: "Please vote for our friend and neighbor Dave Wilson."
Wilson's materials also said he was "endorsed by Ron Wilson," which could easily lead voters to believe he was referring to a black former state representative of the same name. But Dave Wilson also has a cousin named Ron.
"He's a nice cousin," Wilson gleefully said. 'We played baseball in high school together. And he's endorsed me."
Bruce Austin, the 24-year incumbent, said Wilson's tactics were "disgusting" after he was beaten in the racially-tinged campaign by 26 votes.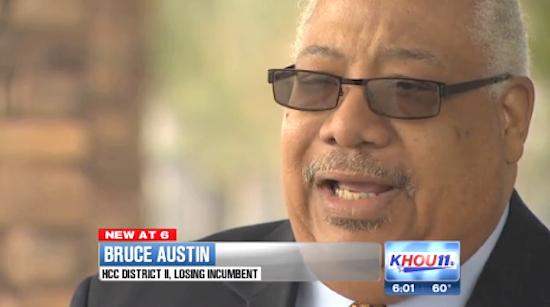 Wilson admitted that he didn't expect to win, but decided to have fun with the campaign after being tired of "all the shenanigans" in the college system. "I'd always said it was a long shot," Wilson said.