The Three Little Girls With Cancer From This Viral Photo Are Now All In Remission
So many feelings.
Earlier this year, this picture of three young girls, hugging and bald from chemotherapy, went viral on the internet.
Four-year-old Ainsley Peters, 3-year-old Rylie Hughey, and 6-year-old Rheann Franklin did not know each other when they were snapped by Scantling Photography in Oklahoma, but they were all fighting cancer.
Now, all three of the young girls have another thing in common: They're all in remission from cancer.
Three-year-old Rylie, who was suffering from kidney cancer, underwent surgery and chemotherapy, but her family says she's still a happy kid.
"The loss of hair and the daily rounds of medication haven't slowed this child down yet!' they wrote on her Facebook page.
Rheann, who was diagnosed with mucoid spindle sarcoma, a rare form of brain cancer, will need continued treatment. But a recent checkup showed she is cancer-free.
But doctors weren't always hopeful.
"Rheann was the only one still fighting, and she was still pretty sick and still projected to have quite some time to go," photographer Lora Scantling told Yahoo Health. "So of course when they declared her in remission, I cried! About a year before that photo was taken, she was so sick that the doctors told her family to prepare for the worst, because there was no way she would make it."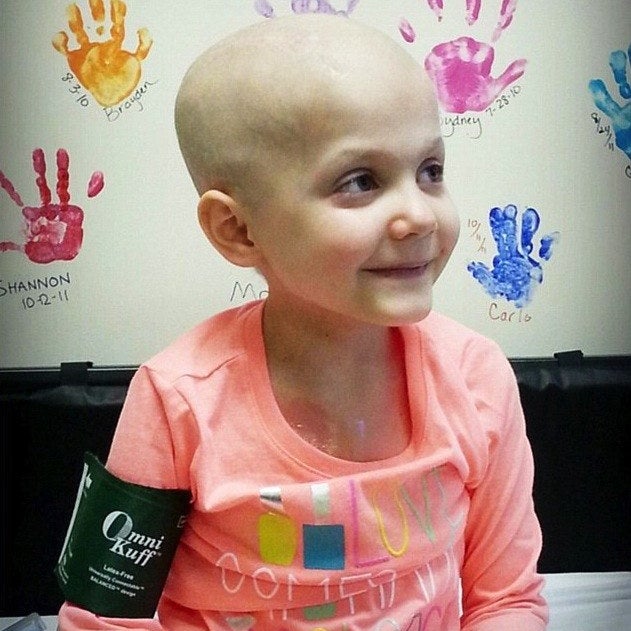 Ainsley Jane Peters was placed in a 10-day medically induced coma after being diagnosed with acute lymphoblastic leukemia in August 2013.
"She has had to re-learn everything and has done so bravely," her Facebook page says, adding that the little girl will have maintenance chemo for two years.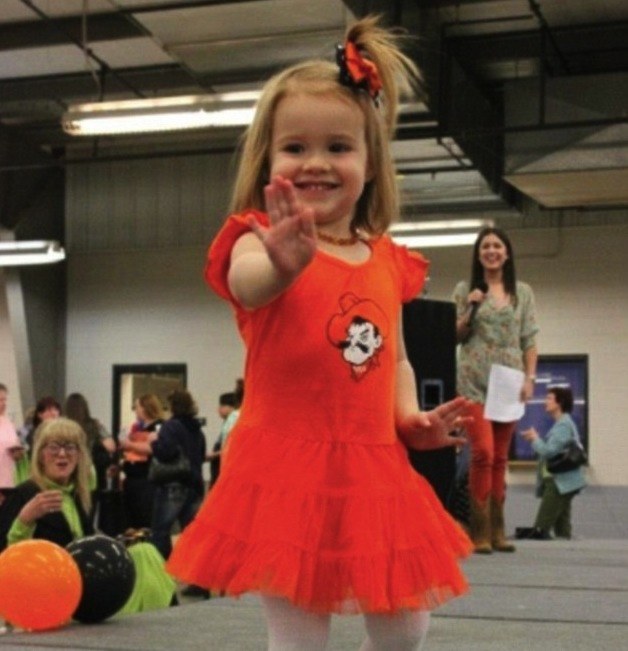 Though the girls were strangers when they met for the photo, they instantly connected in their struggle to beat their illnesses.
"The girls had not met before, yet they bonded the instant they saw each other and it was like they knew they had a common bond," Scantling said.