New dating app The League isn't like Tinder or Hinge, in that it doesn't let just anyone in; its algorithm has to find you cool enough. And that formula has just helped Stanford MBA Amanda Bradford raise $2.1 million.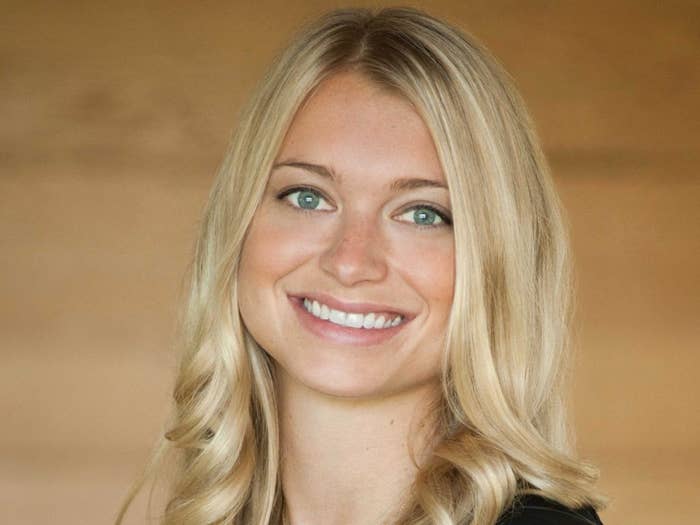 The former Google employee just raised the large sum in a seed round for the app, which is made for people who think they're "kind of a big deal."
The League, which currently has about 4,500 beta users in San Francisco, lets its often high-profile users limit who sees their profile, avoiding awkward run-ins with Facebook friends, LinkedIn connections, and co-workers.
"I didn't want to see or be seen by my friends, anyone I'd ever done business with," Bradford told Forbes. "The thought of them swiping at me in a party dress and then me the next day going into the office and trying to get them to buy something felt really weird."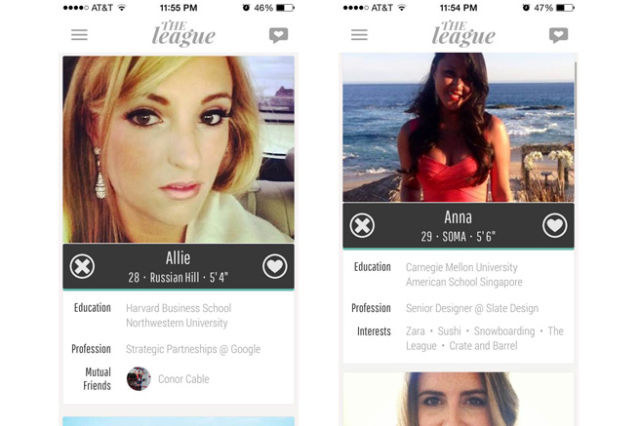 Users skew slightly to females in their late twenties with advanced degrees, with The League's algorithm trawling through LinkedIn more than Facebook to determine if a person is a worthy member.
According to Business Insider:
The acceptance algorithm that The League uses scans the social networks to ensure applicants are in the right age group and that they are career-oriented. That doesn't mean they have to be Ivy graduates or work for a big-name firm. But they should have accomplished something in their 20s.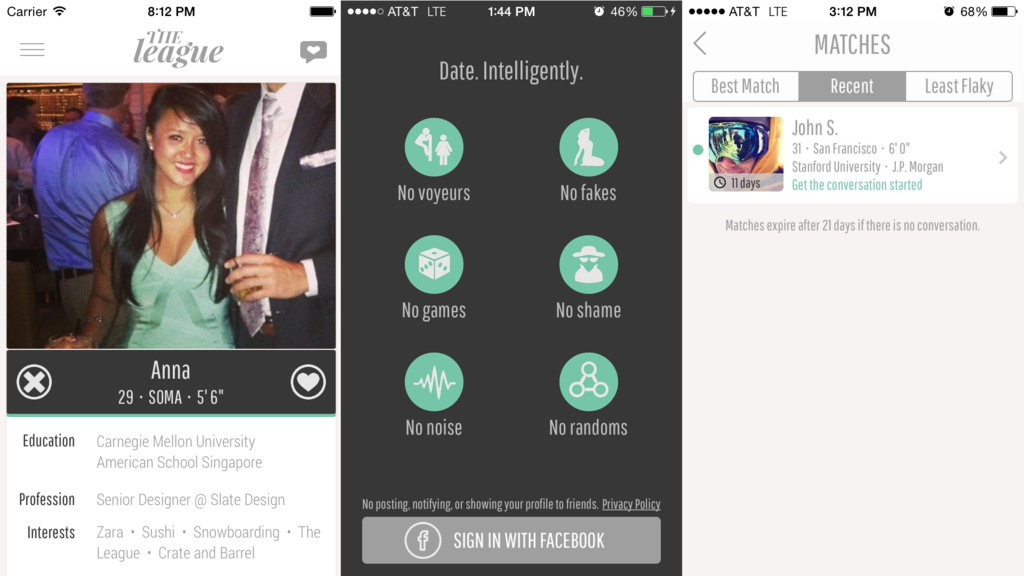 Once accepted into The League, a user gets a "ticket" to give to another single friend. Everyone else gets wait-listed until they're deemed worthy and that digital velvet rope is pulled.
Prospects include lawyers, doctors, and tech executives, and many of the users reportedly have never used a dating service before, or have been dissatisfied, Business Insider reported.
The app, which will likely come to New York next, also weeds out "low-quality members" by kicking people off if they aren't responding. This is based on users' "flakiness score," which tracks how much contact they're making with their matches.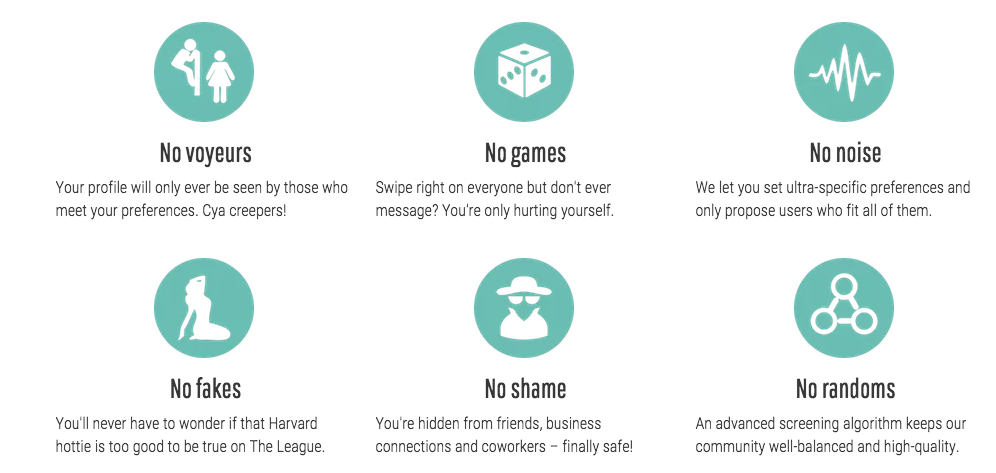 Critics have argued that we aren't really in need of yet another dating app, with The Daily Dot describing the app's target user as "a narcissist with an over-inflated evaluation of their own worth."
"Do we really need another app for people who can't get dates on their own? And does it really take an MBA from Stanford to launch an app company?" Fortune wrote in September.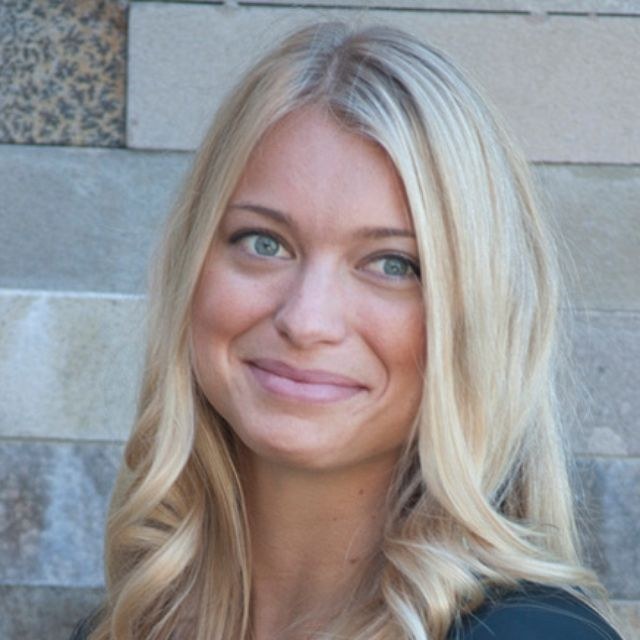 But Bradford thinks there's a void of apps that are selective for the cream of the crop, rather than partying students looking for a one-night stand.
"We want people to think of The League as a little more grown up and tasteful, for young professionals who want to go out for a coffee or a drink and aren't just about hooking up," she told Business Insider.
The 29-year-old pointed out, "If you just let everybody in, it's another dating app."