This is Karlesha Thurman, a 25-year-old mom and recent graduate of California State University Long Beach.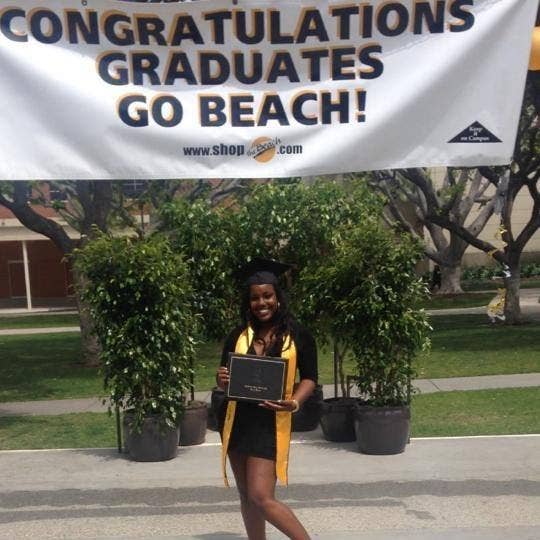 The proud mom shared this photo on the Facebook page of Black Women Do Breastfeed of her breast-feeding her daughter while attending her college graduation.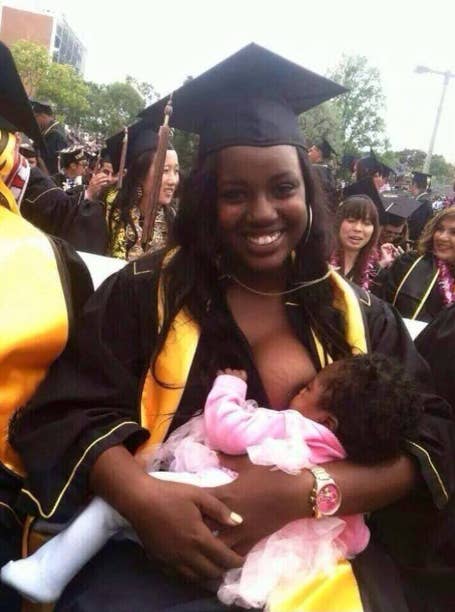 While a lot of comments on the page were supportive, many began writing harsh judgments of the young mom as the photo spread.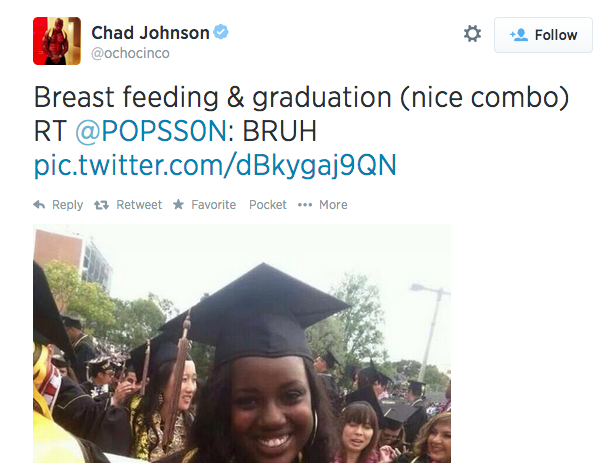 Not to mention some good old-fashioned slut-shaming.
"I am so shocked that it has gotten this much attention," Thurman told BuzzFeed.
But the grad struck back by retweeting her (many) supporters, who chided those who judged her for taking care of her baby and herself.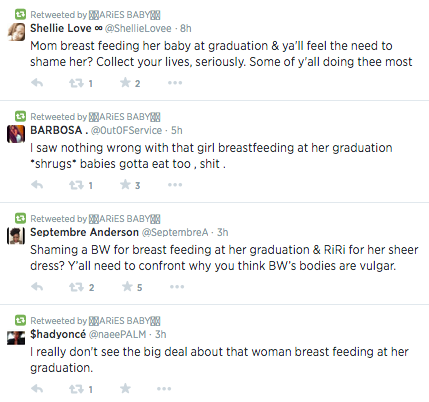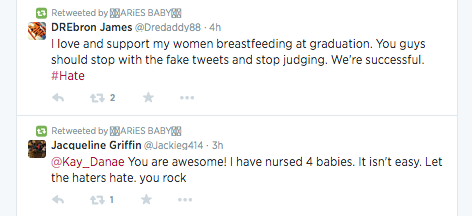 Thurman wrote on Facebook that her daughter helped motivate her through college, and that's why she decided to post the picture, and thanked the group for sharing her proud moment.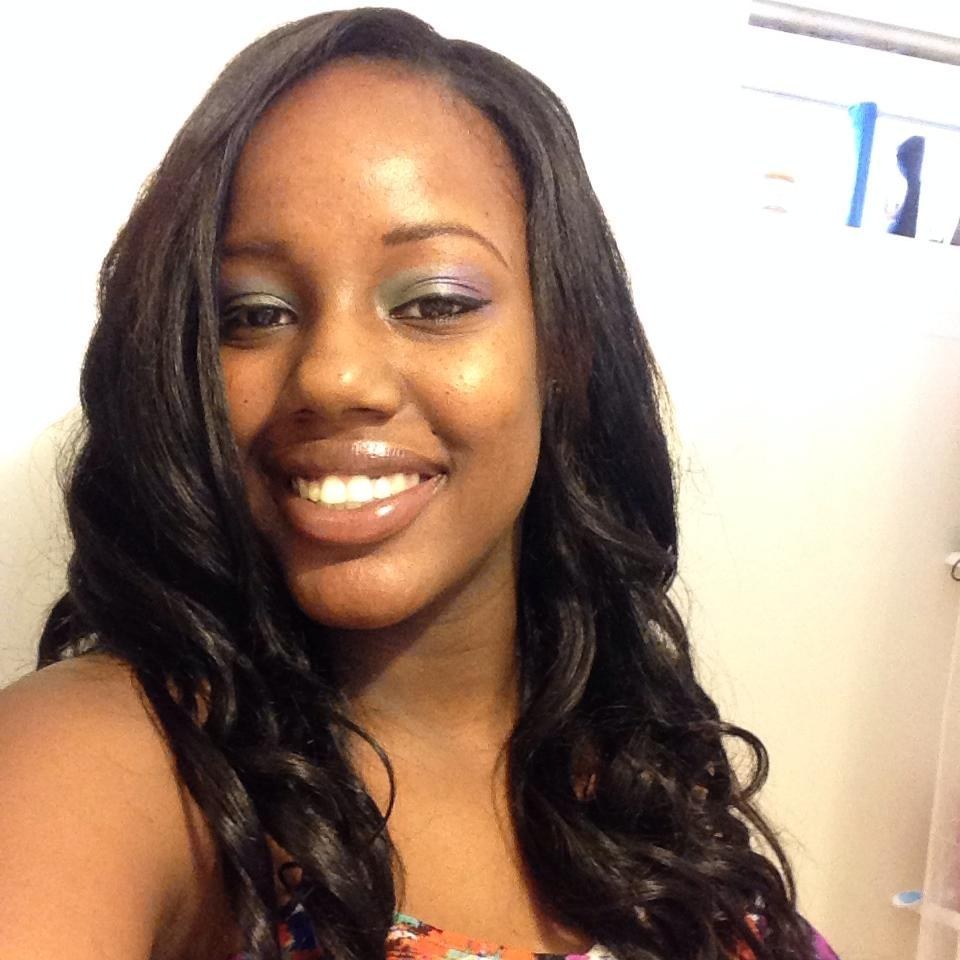 I found out I was pregnant my last year of college, had my daughter one week into my last semester, she was my motivation to keep going, so me receiving my BA was OUR moment, so glad I captured the moment and so glad you shared it with the world so thank you again.