Texas School Hosts Speaker Who Encourages Girls To "Shut Up" To Be Dateable
Tips on his website include, "A Dateable girl isn't Miss Independent" and "Don't try to be a guy."
Richardson High School, a public school outside Dallas, hosted a religious motivational speaker who is known for his dating rules that teach girls they need to talk less and be more mysterious to get guys to like them.
But Justin Lookadoo isn't just a motivational speaker, he's also co-authored books like The Dateable Rules: A Guide to the Sexes. His website, RUDateable.com, offers tips and quizzes on how to be liked by the opposite sex.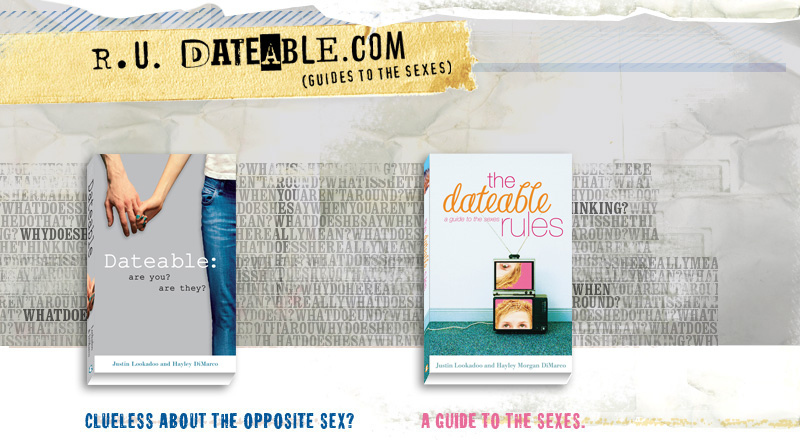 In an attempt to end the assembly, concerned parents apparently contacted the Texas Freedom Network before the show, TFN Insider reported. Though officials originally postponed the talk, they then decided to go forward with it, but made it optional.
On his site, Lookadoo offers rules on how to be "dateable," with the first rule for females being "Accept your girly-ness."
"You're a girl. Be proud of all that means. You are soft, you are gentle, you are a woman. Don't try to be a guy. Guys like you because you are different from them. So let your girly-ness soar."
Another tip essentially tells girls to be seen and not heard:
"Dateable girls know how to shut up. They don't monopolize the conversation. They don't tell everyone everything about themselves. They save some for later. They listen more than they gab."
In order to be a "dateable guy," Lookadoo and co-author Hayley DiMarco say they have to be "stronger, more dangerous, and more adventurous ... Dateable guys are real men who aren't afraid to be guys."

The site's quiz questions, which are tinged with religious undertones, ask girls whether they should ask a lot of questions, call a guy first, or say yes to a date for the next day. If you answer yes, you'll be deemed "undateable."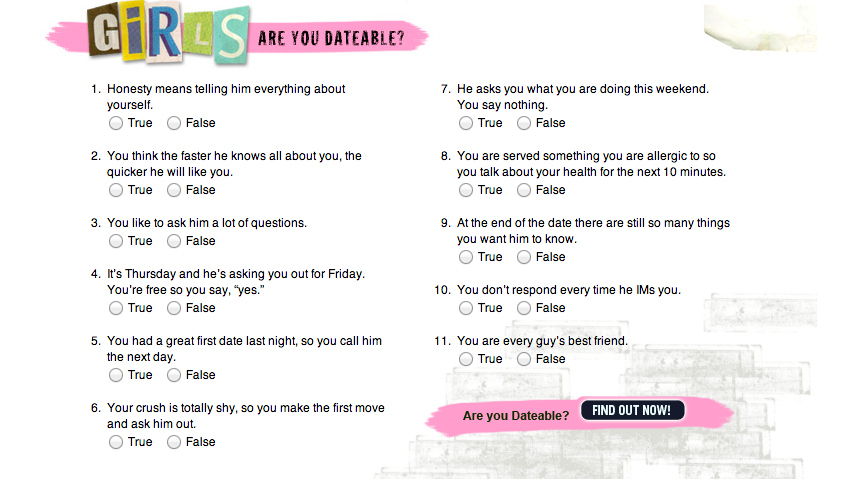 Though the assembly was not supposed to contain any faith-based speech or references to Lookadoo's "rules," students still said they were offended by what the speaker said and represented, and felt like he was making "rants against women."

The hashtag #lookadouche began trending in the area on Twitter.




Jaime Clark-Soles, a student's mother and a professor at Southern Methodist University, was one of the parents who expressed concerns to school officials, the Dallas Observer reported.
"I am extremely troubled by the fact that Richardson High School would bring in an 'expert' speaker who holds the dangerous, misogynistic views that advance a rape culture such as those expressed on his Web site," Clark-Soles said
For more on Lookadoo, watch him give advice like, "Ladies I mean this in the best possible way. Shut up and be mysterious."
Update Nov. 14, 12:10 a.m.: Richardson High School Principal Charles Bruner left a voicemail for parents apologizing for hiring Lookadoo on Wednesday night, local news site WFAA reported.
"Some others were offended by his choice of non-religious terminology used to illustrate his topics. I deeply regret this," Bruner said in the recording. "It was not the intent to offend anyone, and I apologize to those who were."
The speaker, who has allegedly been affiliated with "pray the gay away" camps, said he has never received a response like this in his thousands of appearances, NBC's Dallas affiliate reported.
"It is empowering the student to actually take the control of the relationship," he said.
Update Nov. 14, noon: Lookadoo posted a now-deleted plea on his Facebook asking for people to show their support for him on a news outlet's page, according to the Dallas Observer.
He wrote:
Want to make a difference? Go to wfaachannel8 fb page. Leave a comment. They set it up like i was preaching at a school and the complaints are based on relationship stuff on a website that i dont talk about in schools. They want to know if it is appropriate for students to hear about teen relationships. For those who have seen me speak you know what I say.
*whatever relationship you have in middle/high school will not last

*what you put in it now determines pain when it ends

-ditch your friends you'll be lonely

-drop out of life over relationship you'll feel lousy

* girl drama- girls will destroy each other. Protect yourself.

* girls never compromise who you are just to get a date.

*guys stand up and be a man.

Stand up for kids who are getting made fun of.

*girls if a guy ever calls you a name or pushes/slaps you get out of relationship.
That pretty much covers it. All the things I want my little girl and two boys to know.

Go to their Facebook and post or there is a poll. They said text the letter "A" (without quotes to 48411. That means you like teens to have empowering messages.
Lets be the positive voice for our kids.