Cincinnati resident Warren Johnson was looking to buy his daughter a Barbie for Christmas, so he logged on to Target's website to see his options.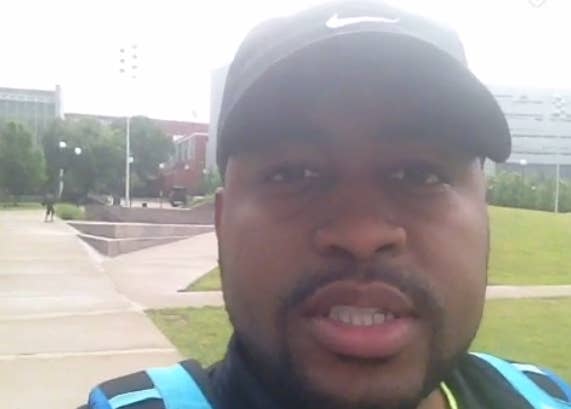 But the 30-year-old dad became "furious" after noticing that the black doll cost more than twice as much as the white one, first reported by WCPO, prompting him to send this tweet:
Both Barbie Fashion Design Maker dolls come with the same accessories to make paper Barbie clothing, but the black doll cost $49.99, and the white doll cost $23.49.
"My daughter was sitting there with us telling us what she wanted for Christmas," Johnson told BuzzFeed news. "She just said, 'Why does this black doll cost more than the white doll?' And I really couldn't explain it to her."
Johnson called a few stores, with two saying it was an error, and a third telling him that it was because the white doll was more popular.
Eventually, he called corporate headquarters, where a supervisor he talked to was "basically speechless," he said.
"She said she really didn't have an explanation and she was apologetic, and she told us that a change would be made," he recalled. "Then she gave us the doll for the price that the white doll was."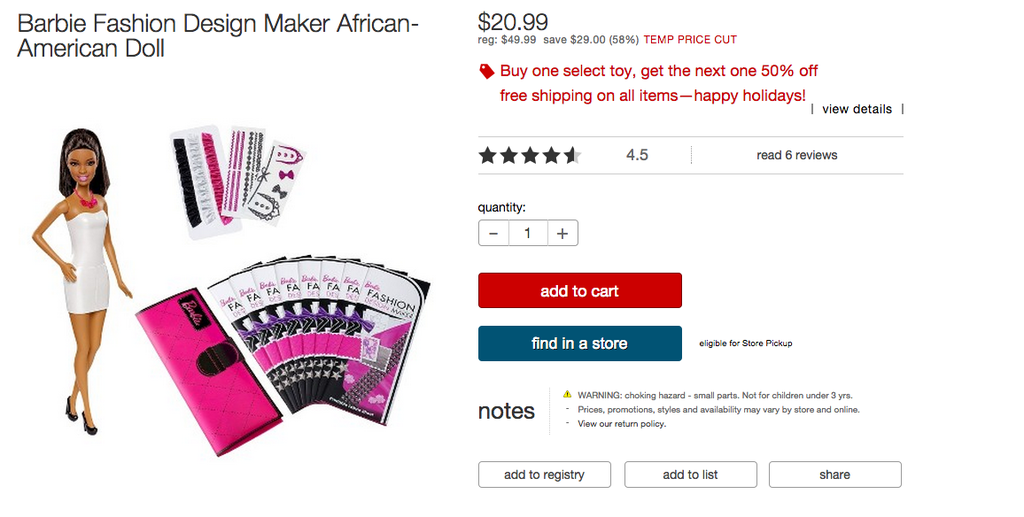 Target issued a statement to BuzzFeed News that chalked the price discrepancy up to a system error.
It is never our intention to offend our guests with our product assortment. Both dolls should have reflected the same pricing, however, due to a systems issue this change did not occur. We appreciate the guest bringing this discrepancy to our attention and have since adjusted the pricing and product detail listing. If you have any further questions about these items, please let us know.
Both dolls are now being sold with a "price cut" for $20.99.
Johnson, for his part, says he hasn't heard from Target since, and that he's doubtful he'll shop there again.
"They kind of made me feel like they really didn't care how that makes everything look," he said. "Especially with how everything's going on in society right now, it didn't look right."